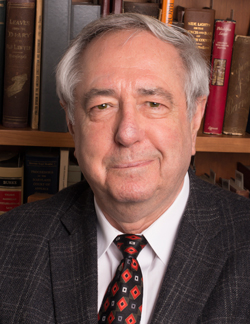 PROFESSOR RETT LUDWIKOWSKI is the founding director of the Summer Law Program in Kraków, created in 1992. Professor Ludwikowski holds doctorate degrees in law and legal and political theory. Until 1982 he taught law and politics and held the chair of Modern Legal and Political Movements and Ideas and was the chairman of the Division of Law and Business at the Jagiellonian University in Kraków, Poland. After coming to the United States in 1982, Dr. Ludwikowski continued his research work, while holding several visiting scholar and visiting fellow positions, including the USICA Program, U.S. State Department (1981), The Heritage Foundation (1981), Elizabethtown College, PA (1982-1983), and the Hoover Institute, Stanford University (1983). He was also a recipient of a Fulbright Scholarship (1997) and the residential Fellowship of Max Planck Institute in Hamburg, Germany (1989).
He came to The Catholic University of America in 1984 and has been a professor of law at the Columbus School of Law since 1985. Dr. Ludwikowski served as the director of the Comparative and International Law Institute since the institute's inception in 1985 to May 2015. From 2001 to 2003, he was the managing editor of Comparative Human Rights and Fundamental Freedoms, a multi-volume publication of Oceana Publications, Inc.
Professor Ludwikowski has authored more than 20 books, including his most recently published books: History of Polish Legal and Political Ideas, Wolters-Kluwer, 2012; International Trade (Handel Miedzynarodowy (3nd ed. enlarged and updated) C.H. Beck 2012; and, Presidential Elections in the U.S.A. in Comparative Perspective (Lexis/Nexis, 2009) (with Anna Ludwikowski).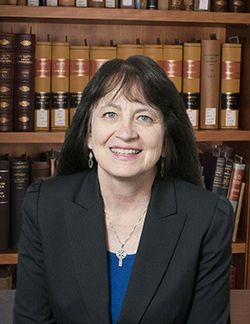 PROFESSOR SARAH H. DUGGIN Prior to coming to Catholic University's Columbus School of Law, Sarah Duggin was Vice President & General Counsel of the National Railroad Passenger Corporation (Amtrak). Her duties included managing a 150-person law department with responsibility for corporate transactions, litigation, labor and employment, disciplinary hearings, EEO investigations, and nationwide claims administration, as well as advising Amtrak's Board and Chief Executive Officer. Sarah has also served as Chief Counsel of the University of Pennsylvania Health System, a multi-facility academic medical care provider, and as General Counsel of the Children's National Medical Center. Prior to her general counsel positions, Sarah was a partner in the Washington, D.C. law firm of Williams & Connolly where she litigated complex criminal and civil cases, including a number of pro bono matters.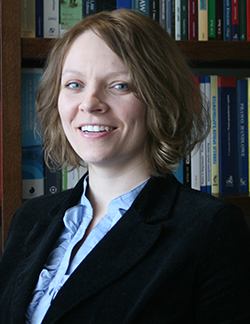 PROFESSOR MARTA JANINA KUKLO holds a doctoral degree in law and is an associate professor in Lomza State University of Applied Sciences and a Director for Mediation Center established by the University. She teaches Corporate Law, Commercial Law, Civil Law, EU & US Corporate Law and ADR methods and was a Director of the Legal Clinic at the Faculty of Law, University of Bialystok for many years. She cooperates among others with: Polish Bar Council, Legal Clinics Foundation, Chamber of Industry and Commerce in Bialystok as well as with courts in the area of ADR and methodology of teaching law. Professor Kuklo is the recipient of Senior Fulbright Award (2017) in residence at CUA Columbus School of Law as well as the Kosciuszko Foundation and PILI scholarship (2006) in residence at Columbia University School of Law to conduct research in USA.
She has 14 years of full-time teaching experience, both in English and Polish, of European and American students, is author and co-author of nearly 80 publications and was a guest speaker and active participant of more than 30 international, national conferences and lectures. Professor Kuklo is a mediator, a trainer and an expert in ADR, Clinical Legal Education, Commercial and Corporate Law.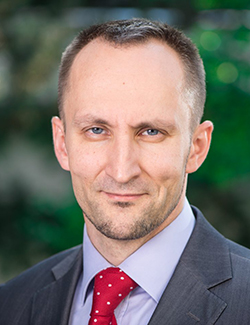 PROFESSOR PIOTR SZWEDO is a is a lecturer (dr. habil.) in the Department of Public International Law and Head of OKSPO Center for Foreign Law Schools. He also codirects law programs in cooperation with the Catholic University of America and the University of Orléans (France). He published about international economic law, sustainability, water law, and global governance with Journal of World Trade, International Journal of Constitutional Law, Catholic University Law Review, Max Planck Encyclopedia of Public International Law, Brill, Springer, Mare et Martin, Wolters Kluwer Polska et al. As a visiting professor Piotr Szwedo taught at University of Orleans, Paris Sorbonne University Abu Dhabi, University of Nantes, University of Marburg, University of Kobe, University of Macerata, Slovakian Academy of Sciences (Autumn Program in Piestany) and China-EU School of Law (Beijing). Piotr Szwedo was awarded Chevalier of the Ordre des Palmes Academiques by French Government in 2015 and Students' Laudation at JU in 2018.
More information available here.