Convenient Facilities
Students can enjoy the beauty of our 176-acre parklike campus and the excitement of living in truly global city. The Law School building, opened in 1994, raised the bar for law schools across the country. The building is wrapped around a glass-roofed four-story atrium, and features high tech classrooms, courtrooms, administrative offices, an auditorium, a student lounge/cafeteria, and a fountain in the courtyard.
The Law School is within easy walking distance of the Brookland-CUA Metro Station, which is on the D.C. Metro's red line. This makes commuting from a job or externship in Washington, D.C., to campus manageable. For those who wish to drive, there is a parking garage attached to the Law School building.
The Catholic University of America provides security patrols 24/7, safe escort and transportation, identification and access services, and emergency alert system to maintain a safe and secure campus environment. While on campus, students can take advantage of lockers to store their belongings, attend a work out class at the student gym, or grab a bite to eat in the student lounge or at the main campus cafeteria located in the Pryzbyla Center (which is adjacent to the law school building). All faculty offices are housed on site, as well as the Columbus Community Legal Services (CCLS).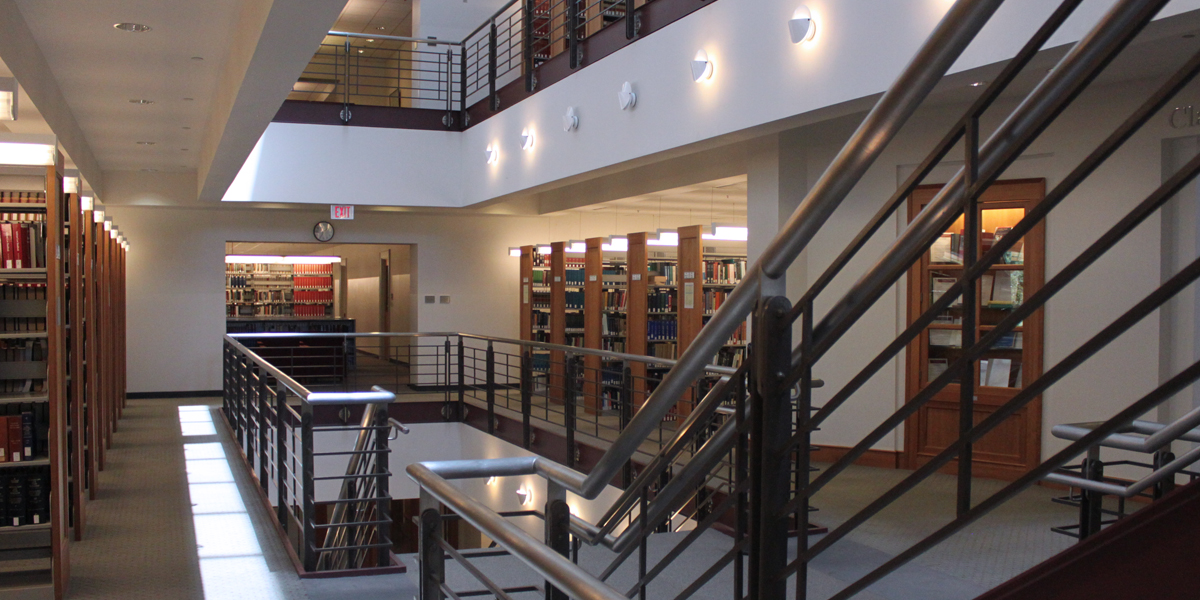 The Judge Kathryn J. DuFour Law Library – A Nationally Recognized Facility
preLaw magazine recently ranked the Law School #18 in its cover story "Best Law School Facilities," a ranking based in large part on the Law Library.
The Law Library is spacious and welcoming, with accommodations for quiet study, collaboration, and socialization. The Law Library is open over 100 hours per week and offers reference assistance nearly 70 hours per week. In recognizing that students spend a significant part of their time in the library, the Law School offers a wide variety of services and amenities including: the latest research databases, such as Westlaw Edge, Lexis Advance, and Bloomberg Law; extensive collections in communications law, securities law, and public policy; study aids (online, print & audio); textbooks for required and staple courses; past and graded exams; unlimited printing; and rooms for group & individual study.
The library collection contains 468,000 volume equivalents and has seating for 502, as well as several study/meeting rooms for students. The staff of the Law Library is one of the most experienced in the D.C. metro area. Our librarians have gained extensive training both here at Catholic Law, a recognized leader in law librarianship, and at other law libraries around the country. They are ready to help you.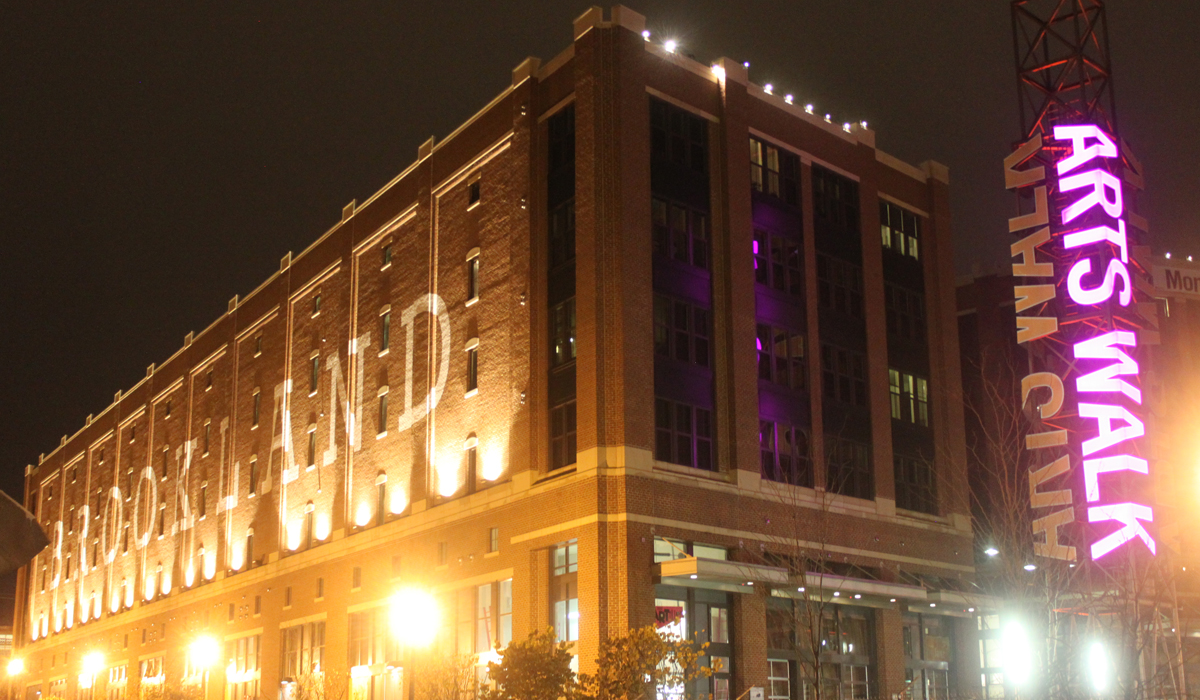 Brookland
Students can stay near campus and also experience city life in the same neighborhood. Monroe Street Market, located in the Brookland neighborhood, is home to apartment buildings, the University's official Barnes & Noble bookstore, restaurants, art venues, and events and performances. Trendy new restaurants have also opened up along Brookland's 12th Street, a short walk from campus.
These restaurants, shops, and artist spaces have made Brookland hot. Travel + Leisure named it one of D.C.'s most exciting neighborhoods. The Washington Post wrote, "If you haven't made the trip to Brookland in a while, or if you've never found a reason to explore it, there's no time like the present … this is the place to go right now."
Click here to learn more about what Brookland has to offer.