Skip to main content
August 21

Classes Begin

January 8

Spring Semester
Pursue Your JD in Washington, DC
Washington, D.C., is the ideal setting for the study of law. As a student at The Catholic University of America Columbus School of Law (Catholic Law), you are within easy reach of the enormously beneficial study, externship, and networking opportunities that come with earning a J.D. in the nation's capital. Studying law in the nation's capital affords students the chance to experience numerous aspects of the legal profession. Students can observe Capitol Hill in action, or earn class credit via externships with vital regulatory agencies such as the Federal Trade Commission, the Securities and Exchange Commission, Federal Communications Commission and the National Labor Relations Board, to name just a few.
Unlock Legal Expertise
The Catholic Law J.D. curriculum combines a strong theoretical foundation with sophisticated practical training. Students learn legal doctrine in intellectually challenging classes. They acquire real-world skills through clinical and experiential programs. The curriculum is informed by our commitment to human dignity, individual freedom, justice, and service to the poor. These values are integrated into the three components of our academic program: Course Requirements, Practice Areas, and Practical Training.
Elevate Your Legal Skills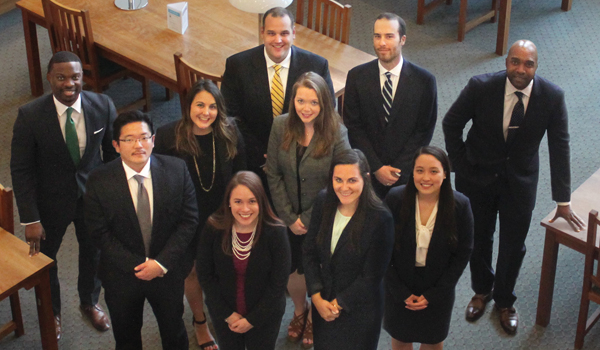 Institutes and Programs
The Law School's certificate programs encompass five vibrant and enriching areas of legal practice. Certification from any of these longstanding and highly regarded programs and institutes endorses the student as a specialist — a graduate who offers employers a level of subject mastery that is significantly beyond that which may be learned in the general J.D. curriculum.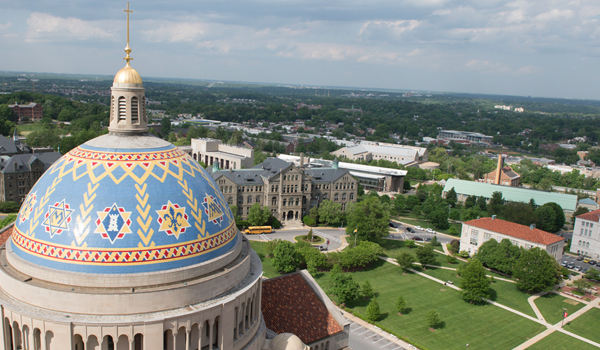 Joint Degree Programs
To assist students who wish to develop a special background in a related field by pursuing both a J.D. degree and a master's degree, Catholic Law offers joint degree programs with several graduate schools of the University. These programs require application to and acceptance by the Law School and the particular graduate school.
Funding Your Juris Doctor Journey
Whether you are a prospective student, a current student, or an alumnus, Catholic Law's Financial Aid Office is committed to providing you with friendly, comprehensive, and high-quality customer service.
Scholarships from Catholic Law are available to qualified students. All admitted students are automatically considered for scholarships and will typically receive their scholarship package when they receive their acceptance letter. Catholic Law is a participant in the Yellow Ribbon Program at a level that fully covers tuition and fees for all eligible applicants.
Transforming Legal Minds
Faculty members at Catholic Law are dedicated to teaching, scholarship, and service. They are experts in their fields and are regularly sought after as leading presenters and commentators. They get to know our students one-on-one, and they build life-long relationships with them. Not only do they provide a first-rate legal education, but just as importantly, they prepare our students for a lifetime of service.
A Network of Legal Leaders and Our Esteemed Alumni Community
The Catholic Law Advantage Mentor Program connects Catholic Law students with graduates who will act as a source of assistance and counsel throughout their law school experience. Mentors share general or expert knowledge, provide real-world insight into the practice of law, guide students in defining and embracing their role as a future lawyer, and serve as role models in dealing with clients, colleagues, the courts, and the community. First-year students are matched with alumni mentors during the spring of the first year of law school.