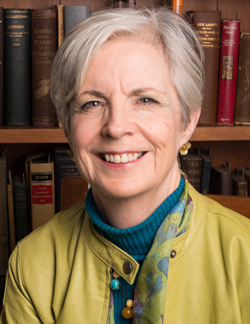 We invite you to join us in Kraków, the city I have loved more in each of my 43 visits. Like Washington, D.C., my "other home," Kraków is a charming, vibrant, walkable city filled with history—although Kraków's history goes back a few hundred more years than Washington. Having been spared the World War II destruction wrought on many European cities, Kraków's streets are filled with buildings ranging back to the 13th century. The program's classes are at held at Jagiellonian University, founded in 1364, making it one of Europe's oldest universities. You will attend class only steps from Kraków's Main Square, the largest market square in Europe and regularly ranked as one of the most beautiful in the world.
A European Union member since 2004, Poland is the fifth largest EU country with one of the most vibrant economies. Kraków and Warsaw are major business hubs not only for Poland but for the region and Europe more generally. Poland leads in the growing world of Business Services Centers, which provide support services to major corporations in fields like financial services, information technology, employment law, and compliance, and employ almost 400,000 people in the country. This dynamic business environment provides an ideal environment to study the contemporary world of business and global trade. Celebrating its 30th anniversary in 2022, the IBTSLP is unique among summer law programs in having equal numbers of US, Polish, and other international students studying together each year. The more than 400 international alumni of the program open doors to prestigious externships to our students.
Kraków is a student city--with 150,000 students in the ten university-level schools joining Kraków's 750,000 residents. Having been recognized as a European Capital of Culture within the EU, the city is filled with restaurants, cafes, pubs, music venues, museums, and other places to enjoy when the study day is over. The program also provides for visits to the Tatra Mountains and important historical and cultural sites outside the city.
Sincerely,
Leah Wortham
Director of the International Business and Trade Summer Law Program and Professor Emerita
wortham@cua.edu