June 21, 2020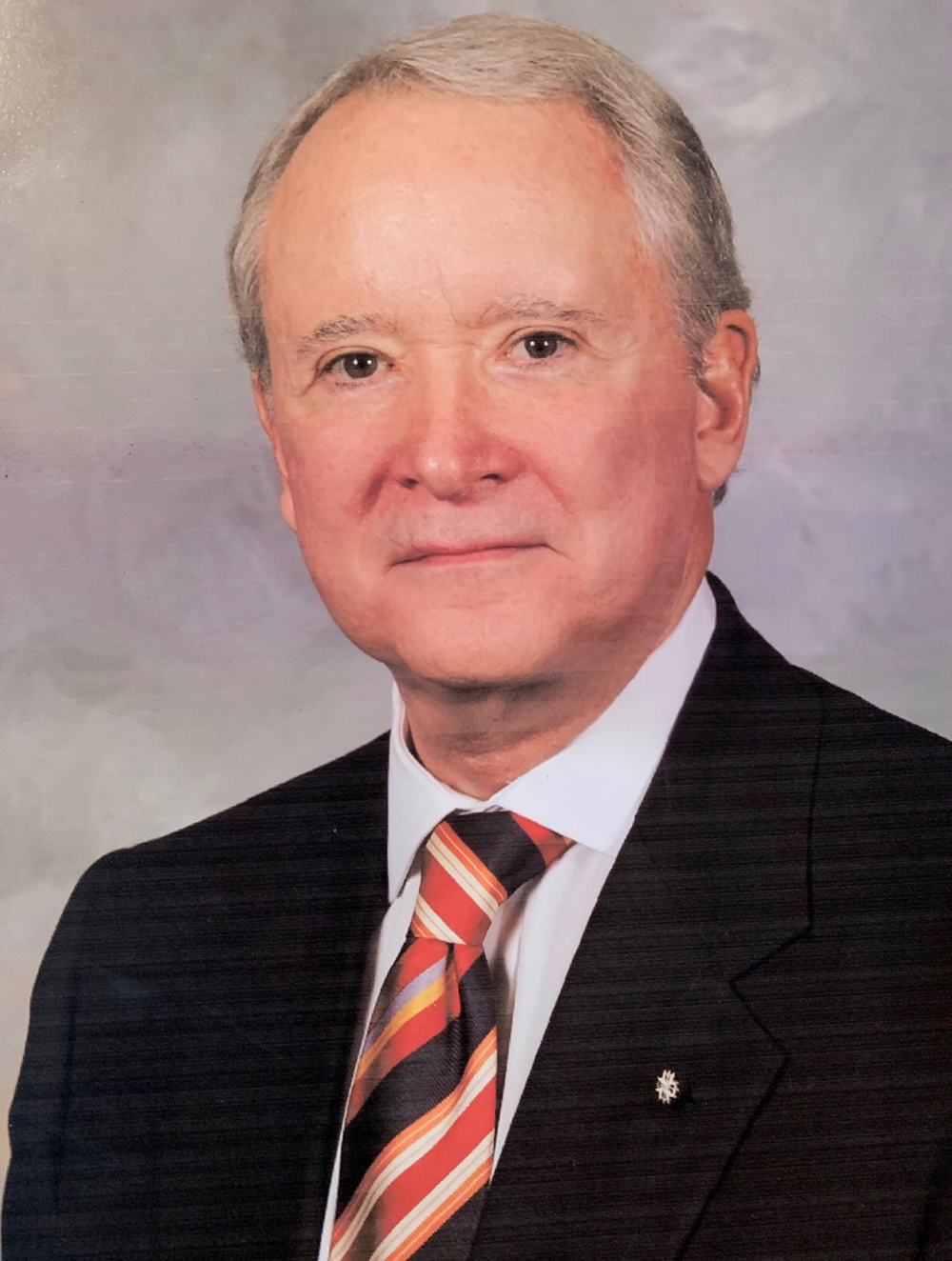 Can you tell us a little bit about your background?
I'm from Martinsburg, WV, and grew up there until I went to Mercersburg Academy when I was 14. Because I had severe asthma, my doctor recommended that I spend time in a dry climate so I went to college at the University of Arizona in Tucson. After college, I came to Catholic University for law school. I was the third generation of my family to attend the Law School. My grandfather, Clarence E Martin had graduated from WVU Law School when he was 18 years old and then he came to Catholic University Law School and received a Master's Degree in Law, after which he returned to Martinsburg to practice. He became very involved with the University, serving on its Board of Trustees for many years. He had an amazing career. Among other great accomplishments, he served as the President of the American Bar Association and was appointed to serve in the U.S. Senate, although he was not seated. In addition, he was knighted by two Popes for his service to the Church and society.
As a result of my grandfather's connection with the University, my father attended Catholic University as an undergraduate where he was valedictorian. He was accepted at Harvard Law School and Catholic University Law School and my grandfather made him go to Catholic since he was on the Board of Trustees. My father also had a great career. He served as president of the WV Bar Association, as have my grandfather and I, and was a founder and president of the WV State Bar. He also served 20 years in the WV State Senate and served a number of terms as Majority Leader. He was widely recognized as the premier trial attorney of his generation.
Why did you decide to attend Catholic Law?
To be honest, because I got in, for which I am eternally grateful. Unlike my father and grandfather, I was not a great student. It was a source of great frustration for my parents as I tested extremely well in achievement and IQ tests, but couldn't translate it into scholastic achievement. In addition, going to law school in D.C. gave me access to all of the courts, Congress, etc. which I had a great interest in given my upbringing in a family where there were lawyers on both sides of the family and numerous generations on both sides had been lawyers and also served in either the VA or WV legislatures. So D.C. literally had it all. It's the best place in the United States to go to law school for any law student.
How did you know you wanted to continue to pursue law?
Easy, my father and grandfather were my heroes and I wanted to follow in their footsteps. I decided in the 5th grade that I wanted to be a lawyer and never looked back. In addition, as you can imagine there was a great deal of family expectation to be a lawyer; although my mother wanted me to be a doctor. She said she had enough free legal advice!
Can you discuss your early career development?
In my third year, I participated in the Law Students in Court program and gained invaluable training in civil litigation. I also got a job while in law school in a firm on K Street and then as a staff member for the Interstate and Foreign Commerce Committee in the U.S. House of Representatives (now Energy and Commerce). It was a dream job that allowed me to explore my interests in politics and also learn about how Congress really worked. It was eye-opening. It was also a great time to be working on the Hill as it was during the Watergate Hearings.
Anyway, I was hired as an Assistant Counsel to the Committee after I graduated in 1974. I stayed there for a while, but knew that ultimately I would return to the family firm in Martinsburg and become a trial attorney. So, in order to gain litigation experience, I went to the U.S. Justice Department as a Trial Attorney for a year after which I returned to Martinsburg. I became a litigator, but very shortly thereafter, I was asked to run for the WV House of Delegates which I did. I was elected and served three terms before retiring to practice law full-time. It was a difficult decision as I could have run at that point almost unopposed for my father's old Senate seat, but decided my responsibilities lay with starting and raising a family and building the law firm. So, I focused on raising two wonderful daughters with my wife and building a large firm. The service in the Legislature was great training for a young lawyer as it trained me to think on my feet, organize my thoughts, and develop persuasive skills all of which are invaluable for a litigator.
Are you where you expected to be at this stage of your career?
Yes, and no. I am retired and always said that I would be the first Martin not to go out of the firm in a box. I loved practicing law, but unlike my father and grandfather whose life was the law, I always knew that I would retire to explore and enjoy other interests. I never knew; however, that I would be so deeply involved in Middle East Ecumenical work as I have been since 2004 when Professor Robert Destro recruited me to work with him on the Iraqi-Kurdistan Christianity Project and the Abrahamic Dialog Project. I serve as the Vatican liaison, reporting directly to the Secretary of State at the Vatican for both projects.
What were/ are the most rewarding parts of your job? What were the biggest challenges?
Most rewarding is helping people and clients. As for most challenging, I'm not sure that I can identify any. It was all challenging, but also rewarding.
What advice would you give to young lawyers or law students who have similar legal aspirations?
Preparation is the key to winning. I won a lot of cases that I shouldn't have because I was better prepared than the other lawyers.
Do you have a favorite memory from Catholic Law?
Friendships that I made. Part of what makes Catholic Law so special is the community and the people it represents.
Is there any relationship from your time here (a professor, lecturer, staff member) that was particularly impactful to you?
I can't identify any particular relationship with a professor or staff. What I can say; however, is that I was very impressed with the dedication of all the professors and staff that I came in contact with. The Law School was a nurturing place where the focus was on training lawyers with the unique Catholic perspective in that training. Unlike a lot of law schools at that time where the first professor in your first class said, "Look at the person to the right and look to the person on your left and one of you won't be here next year." Catholic Law School said," if you were smart enough to be accepted here we will make a good lawyer out of you."
Who have you kept in touch with?
Geoffrey Gamble and I were best friends in law school and have stayed in touch.