June 24, 2020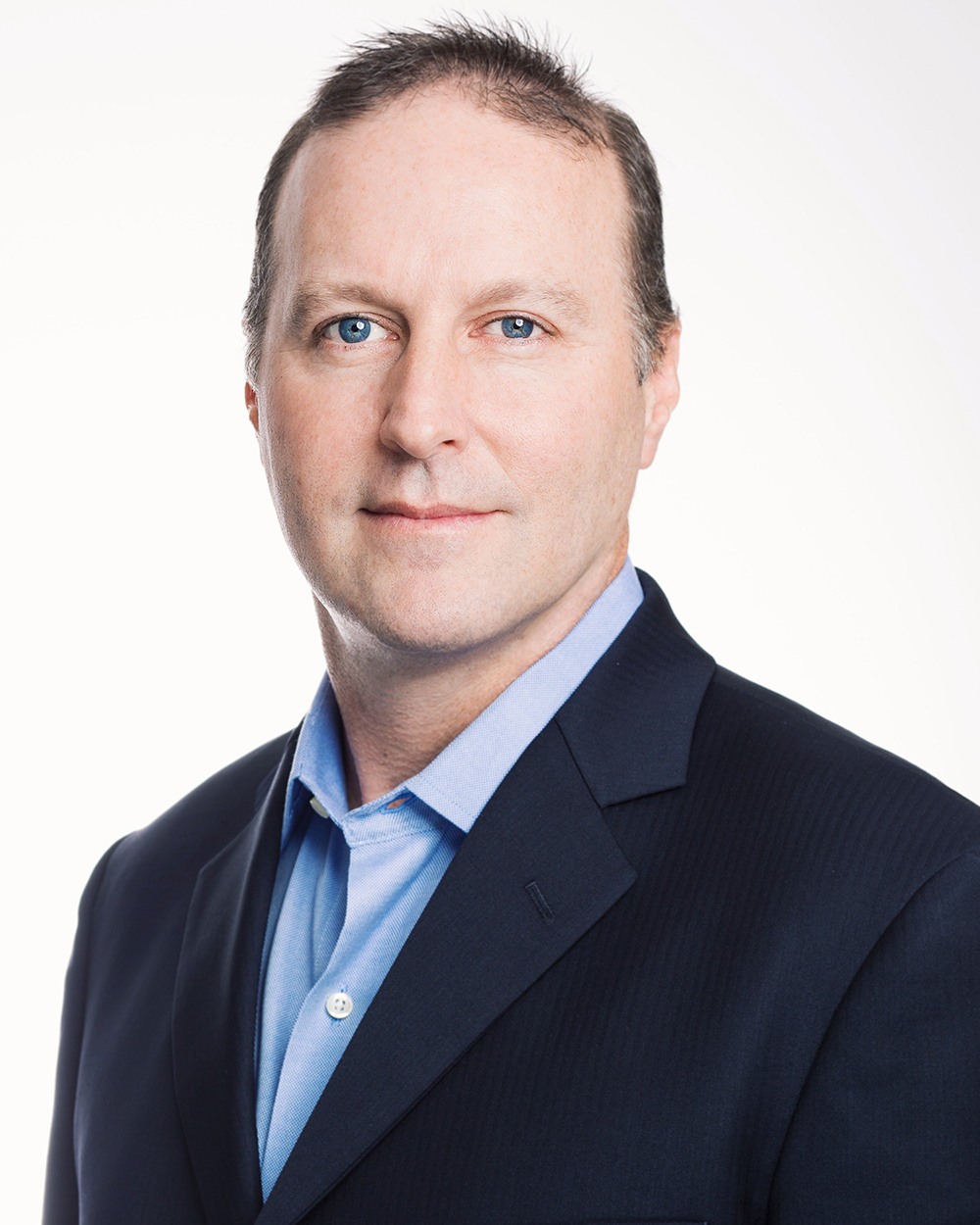 Can you tell us a little bit about your background?
I was born and raised in New York. I went to undergrad at Catholic University and then went back to New York and got my MBA in Finance. While earning my MBA, I was working during the day and going to school at night. I started to get interested in the law because I took a law course as part of my MBA. When it came time to apply to law schools, I was looking for a very good Securities Law program and came across Catholic Law's Securities Program. I saw that there was a very close relationship with the SEC and I thought that was a really cool part of the program. I was already in on Wall Street, so it made sense to pursue something in law around securities.
Why did you decide to attend Catholic Law?
I definitely enjoyed D.C., but I looked at a number of Securities Law programs. At the time Georgetown didn't have a formal program and Catholic was much more formalized. It was a pretty limited universe of law schools that had a securities rich program like Catholic.
How did you know you wanted to continue to pursue law?
You know at the time, I realized I was enjoying education for the first time in my life and my MBA was a maturing and enriching experience and I thought that continuing to get another degree was interesting—especially a joint law and finance degree. So that's why I headed in that direction.
Can you discuss your early career development?
While I was at Catholic, I took on a full-time job that I got through the Securities Law Program—David Lipton put me in touch with a lobbyist working for the American Stock Exchange. So I started as an intern and then got a full-time job there, and completed my law degree in the afternoons and at night. Then, right out of law school, I got a job at the Securities and Exchange Commission. So, I started there as a staff attorney. Then I got recruited from the SEC to go work at a large law firm—Morgan, Lewis, & Bockius—so then I was a full-fledged lawyer.
Are you where you expected to be at this stage of your career?
Absolutely not. I was never in a position where I expected to be. I was always shocked at being where I was, if that makes sense. There's a common syndrome that some executives have. Obviously, some CEOs don't have because they have grown an ego, but it's called Imposter Syndrome. I call it "Tap-on-the-shoulder Syndrome," and I'm always waiting for someone to tap me on my shoulder and say, "you're not qualified for this job, get out of here."
What were/are the most rewarding parts of your job? What were the biggest challenges?
The rewarding thing is building new things, changing how markets work and how technology is deployed, and watching it unfold in front of you—knowing that you were a part of changing the overall markets that you work in is the most rewarding. When you see that you've not only created a great product, but that you've changed the market that you've delivered it too, and you've made things better for the end-user and that I think is super rewarding.
I think the most challenging job for an executive generally is people management. When you really add up the job and the complexity of it, it's how you manage both your stars and your non-stars. Each one has a unique personality and unique set of characteristics, and your job as an executive is not to just run companies, but to help the people run the company you work for. Learning and figuring out the challenges of different personalities I think is the most challenging part of a job.
What advice would you give to young lawyers or law students who have similar legal aspirations?
I always tell people that I always approach my job as just another degree. Treat it as though you are achieving another diploma, but it's a professional diploma, and you want to learn everything you can in that job. So, always have a thirst for knowledge in any job that you do. Even if you think you're the lowest person in the hierarchy, the value of learning at any level in your career is so powerful. You should continue to be a sponge of information and approach every job as another degree that you're earning.
Do you have a favorite memory from Catholic Law?
I have a lot of great, great memories. My most memorable moment at Catholic was when I was really running out of money and I went into Professor Lipton's office to say, "You know I'm running out of money and I really need to get a job. I can't continue to be a full-time day student. I'm not sure what I should do." And he went through all the papers on his desk—which was a total mess—and he pulled out a post-it and he said, "Here call this woman, I think she needs some help." He sat with me and we worked through what I should do. Sure enough, I called the woman and that was the woman who headed up the American Stock Exchange. I met with her and she hired me on the spot. I was able to earn a living and still stay in school and finish my degree. It was also a living that was right in the industry I wanted to be in and it got me a job at the SEC. I remember that moment vividly because I was in a down state—I wasn't sure what to do because I didn't have enough money to continue—and Professor Lipton, because of his many contacts, happened to have one that saved me. It ended up launching my career. Part of what makes Catholic Law so special is the community and the people it represents.
Is there any relationship from your time here (a professor, lecturer, staff member) that was particularly impactful to you?
Literally only Professor Lipton. There were a few professors here and there in the Securities Program and they were great, but for me, it is really only Professor Lipton.
Who have you kept in touch with from school?
Most of my friends from law school can't believe that I'm in the position that I'm in, so we still laugh about it. There's a handful of folks from my class that I'll run into every once in a while because they're in the securities industry. There are so many people from Catholic Law that went into the securities industry, so I continually bump into people. I always enjoy when I'm on a conference call and one of my former roommates from law school joins in on the conference call. We have a great time because you're supposed to be professional, and the two of us have clearly seen each other in the most unprofessional ways, and we're both acting so professionally on the conference call with senior people. It's always very comical.
Any Final Thoughts?
One thing I think about is the value of the D.C. community and how powerful that is in exploring law. When I think about your average law student, they think they know what law they want to study, yet it's hard to know until you've actually lived it. Many people in law careers have switched or have been trapped in a particular area because they just thought they were supposed to study that type of law. One great thing about D.C. is you get exposed to so many different areas of the law because that's where it is happening. It's seemingly the center of our universe for where laws are not only written, but discussed and analyzed and talked about, so it's just a great town to be a law student. If you want to study law, you should do it in D.C.