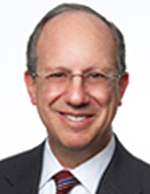 Jeffrey S. Puretz, a partner at Dechert LLP, is a practice group leader in the financial services group. He has more than 25 years of experience, and concentrates on investment management matters for mutual funds, mutual fund boards, investment advisers, and insurance companies, and is responsible for the group's services in the insurance sector. Prior to joining Dechert, Professor Puretz worked as a staff attorney with the Division of Investment Management of the Securities and Exchange Commission (SEC).
Mr. Puretz has been included in The Best Lawyers in America in the specialty of mutual funds law since 2007. He has also been designated as one of a handful of leading lawyers for investment management since 2004 by Chambers USA, a referral guide to leading lawyers in the United States. Chambers has recognized him as an attorney who is "always there for his clients" as well as for his ability to "structure deals in a way in which everyone wins" and his "knowledge of every possible issue out there." He has lectured and written extensively about mutual funds and variable annuities. He has been widely quoted in the financial press, and his work has been cited by the SEC. He teaches Securities Regulation: Mutual Funds and Investment Advisers Act.
Professor Puretz received his B.A. from the University of Maryland, and his J.D. from The Catholic University of America. He also has completed graduate course work in securities law at Georgetown University Law Center.