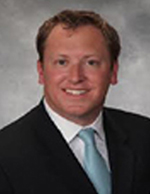 Mark E. Ruddy, of Ruddy Gregory, Attorneys at Law, is a securities and commodities attorney representing registered investment advisers, currency dealers, commodity futures registrants (including FCMs, CPOs, and CTAs), hedge funds, and other members of the financial community. His experience in the alternative investments industry spans almost twenty (20) years.
Prior to becoming a consultant and attorney in private practice, Mr. Ruddy worked for an SEC registered investment adviser and operator of several private investment partnerships, where he completed financial reporting and handled compliance matters. He also has experience as a former compliance examiner with the NFA.
Mr. Ruddy has performed expert witness work in derivatives and brokerage related cases in arbitration and court. He has been a contributing writer to industry related publications, seminar speaker in the industry, and law school lecturer in the field of derivatives and hedge funds. He currently teaches at the Catholic University of America Law School and also serves as a board member of the Alliance of Business Lawyers (the "ABL"), a global association of leading business law firms throughout the world. During his career, Mr. Ruddy has served on the Board of Directors of several private investment funds. He also served on the Managed Fund Association's Emerging Manager Committee.
Mr. Ruddy received the J.D. degree from The Catholic University of America, Washington, D.C., in 2000; completed the Professional Program in Business Accounting, New York University, New York, NY in 1996; and received a B.S. in Finance from Fairfield University in Fairfield, Conn., in 1995.