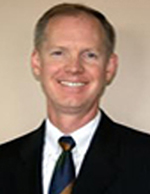 Michael Ryan is President and Chief Operating Officer of MJR Business Consulting, LLC. and is a member of the firm's Board of Directors, since 2017. Mr. Ryan is a seasoned executive with a long career in capital markets compliance and policy, having positions in both accounting and law and having served both in government and the private sector. From 2013 to 2015, Mr. Ryan was Vice President of Corporate Governance & Capital Markets, Business Roundtable (BRT); from 2012 to 2013, he was the Strategic Director/Concept Developer of the Model Proxy Advisory Firm; from 2011 to 2012, he was Senior Vice President and Managing Director of Board Services, Corporate Board Member, an NYSE Euronext Company; and from to 2008 to 2011, he served as President and Chief Operating Officer of PROXY Governance, Inc. (PGI).  Prior to joining PGI, Mr. Ryan served as senior vice president and executive director of the U.S. Chamber of Commerce's Center for Capital Markets Competitiveness and as executive director of the U.S. Chamber's bipartisan and independent Commission on the Regulation of U.S. Capital Markets in the 21st century.
Mr. Ryan has also served as executive vice president and general counsel and a member of the Office of the Chairman of the American Stock Exchange and as counsel to the chairman of the National Association of Securities Dealers, Inc.
He also worked for the U.S. Securities and Exchange Commission in the Divisions of Market Regulation and Corporation Finance and, prior to attending law school, as a senior accountant with Price Waterhouse & Co. In addition, he served on the board of directors of the Options Clearing Corporation and on the Children's Neurobiological Solutions Foundation.
Mr. Ryan earned his J.D. from the Catholic University School of Law in 1991 and his B.S. in accountancy from Villanova University in 1985. He is a member of the bar in Maryland and a certified public accountant.