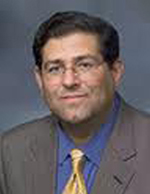 John Arnholz represents financial institutions in asset financings, securitizations and investment fund strategies. During the current economic disruption, he has been active in representing principal parties in the various recovery programs sponsored by the government (e.g., TARP, TALF and PPIP, among others).
John is recognized among the world's leading securitization lawyers by International Financial Law Review, Chambers Global and Chambers USA, which notes that he is "regarded as a luminary of the profession" and "receives accolades for the incredible breadth of his expertise." He is co-author of the industry's primary treatise, Offerings of Asset-Backed Securities, Aspen Publishers.
Over the years, John has worked with a broad range of financial assets, including loan portfolios, distressed obligations, credit cards, debt obligations, home equity loans, residential mortgage loans, auto loans, franchise loans and trade receivables. He has been active in structured finance transactions in England, Eastern Europe and Australia, among other markets.