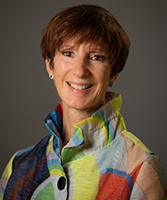 "I've long said to anyone who asks me about the decision to go to law school, you never know how or in what direction your world is going to turn. My law degree and participation in the Law and Public Policy program opened every door in front of me career-wise over the last 30 years. I've had the opportunity to take advantage of some amazing opportunities thanks to the experiences at Catholic University and that degree."

Theresa A. Werner has served Alexandria City Public Schools as the Executive Director of Specialized Instruction since August 2015. In this role, she is the administrator with oversight responsibility for planning, administering, and directing the division's Special Education programs and services, ensuring compliance with State and Federal regulations, budget development, and supervision of central office Special Education personnel. Her primary responsibilities ensure focused support of effective teaching and improved student learning, including consultation with teachers and families, and ensuring that assessments are linked to instruction. She was the Director of Special Education and Student Services in Falls Church City Public Schools from May 1996-September 2004.
In addition to school system-based administrative roles; Werner was on faculty at George Mason University for seven years where she was an Associate Professor and Special Education Outreach Coordinator in the College of Education and Human Development. While there she was the faculty administrator of the Outreach Program responsible for developing and managing a wide variety of teacher training partnership programs with school divisions across Virginia, Maryland, the District of Columbia, and with Teach for America as well as international partners. Programs of study included a special education M.Ed. degree, teacher licensure, advanced certificate and distance education programs as well as administrative certification, Autism and Visual Impairment certification courses of study. She also taught several graduate-level courses in the Special Education M.Ed. program.