October 13, 2023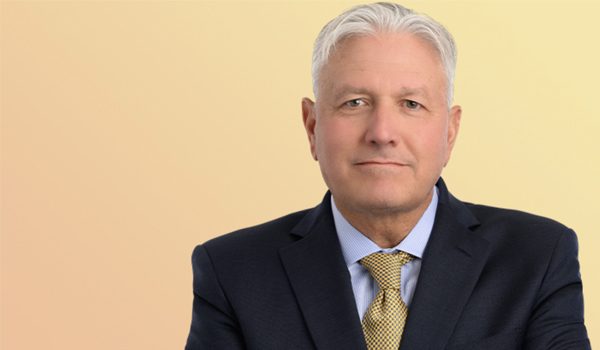 During his more than thirty-five-year legal career, J. C. Boggs '87 has handled matters in diverse areas of law and public policy, ranging from financial services legislation and regulation to technology policy, to economic and national security. Yet, while he believes that a law degree "is one of the most versatile and respected degrees you can earn," it is actually Boggs himself who is versatile, in its true meaning—a derivation of the Latin word versatilis, meaning "capable of turning to different tasks." He exhibits this versatility in many ways—most recently, as the new chair of the Board of Visitors at The Catholic University of America Columbus School of Law (Catholic Law).
Asked why he renewed his involvement with alma mater, Boggs provided a litany of reasons, including that he "genuinely likes the people there," that he "supports the educational mission of the school," and that he "had a good experience" while a student at Catholic Law. "Add all that up, and I thought it was the appropriate time and place to give back and get involved."
An advisory body, similar to but different from the Alumni Council, the Board of Visitors maintains a two-pronged mission to bolster Catholic Law's curriculum and reputation, and to offer a platform through which its members may address the concerns of the Catholic Law community. It accomplishes both of these tasks by providing informed counsel to the Dean of the Law School. Boggs succeeds outgoing chair Douglas G. Bonner III '83.
Boggs, who is a partner with King & Spalding's Government Advocacy and Public Policy group, has long demonstrated his versatility. Beginning his legal career in clerkship at the Delaware Court of Chancery immediately following his graduation from Catholic Law, he soon found himself working with an international law firm in Sydney, Australia, before accepting successive positions on Capitol Hill—first, as a staff counsel to the U.S. Senate Permanent Subcommittee on Investigations; then as legislative counsel to the Senate Banking and Governmental Affairs committees.
After several years on Capitol Hill, Boggs rejoined private practice and has represented a broad range of companies, trade associations, and individuals before Congress and the executive branch. Today, he represents financial services and technology companies before policymakers around the world and at all levels of government. And, with the banking industry's rapid change over the past three decades, he has once again shown that he is more than capable of turning to different tasks. For, while he continues to focus quite a bit on the financial services industry, today's banking is far different from what banking looked like when he was on the Hill. He has admitted as much: "The cool technology back then was an ATM machine, whereas today we are debating blockchain, cryptocurrency and artificial intelligence."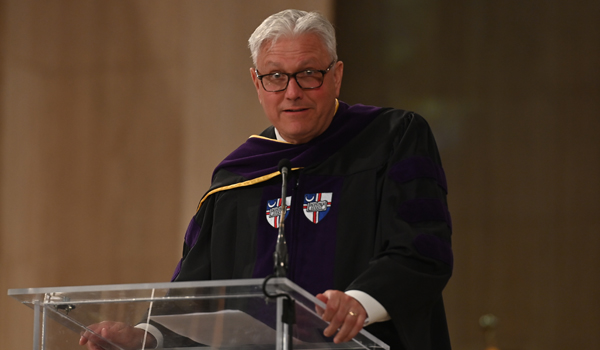 To Boggs, this display of versatility owes itself to the multifaceted nature of legal education—something that he sees as unquestionably realized at Catholic Law. "If practical experience is an important component of launching a successful legal career, which I am convinced it is, then there are few better places to go to law school than Washington, D.C.," he said, explaining how he would tell prospective students why they should choose Catholic Law. "On top of that, CUA Law provides a robust intellectual tradition that sets us apart from other programs." More information about the Board of Visitors and its members can be found here.
More information about other involvement opportunities for Catholic Law alumni can be found by contacting Allyson Cannon (cannona@cua.edu), Director of Alumni Relations.