November 02, 2022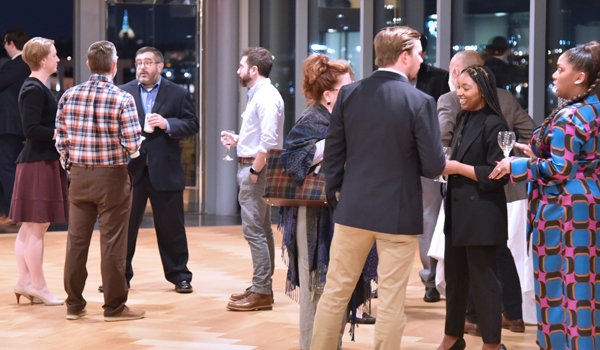 On Tuesday, November 1, the Law & Technology Institute Alumni Association (LTIAA) held its LTIAA Pay it Forward Award Ceremony and celebrated the LTI Class of 2022 graduates at Ice Miller LLP in Washington, D.C. The Pay it Forward award honors a member of the LTIAA community who embodies the spirit of the LTIAA through their support of fellow alumni and law students. The evening opened with a networking reception with the past and new members of the LTIAA.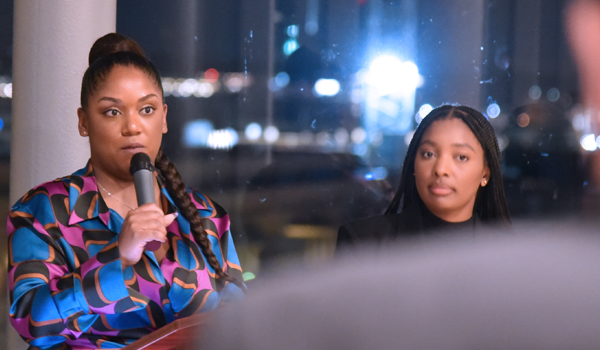 Following the reception the 2022 co-presidents of the LTIAA Meagan Bolton '18, Of Counsel at Ice Miller, and Taliesin Gabriel '18, Client Service Partner at Bloomberg Industry Group, welcomed everyone to Ice Miller and acknowledged the Class of 2022 members in attendance. Taliesin then introduced Lee Petro '97, Special Counsel at Pillsbury Winthrop Shaw Pittman and the 2020 Pay it Forward award winner, who presented the 2022 Pay It Forward award to Megan Stull '03, Senior Manager, Regulatory Policy and Government Affairs at Apple and a member of the Columbus School of Law's Board of Visitors. Both Lee and Megan shared the importance of the LTIAA's role in supporting students at Catholic Law, as well as its members.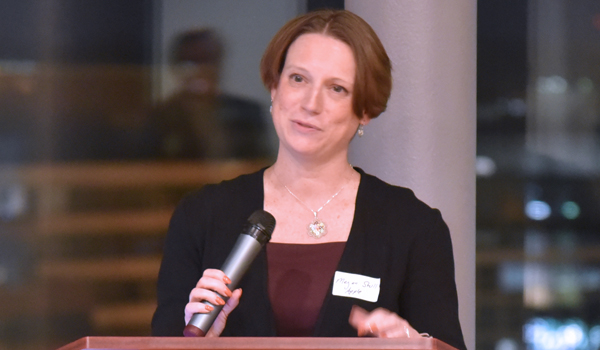 Following the award presentation the members of the LTIAA each introduced themselves and shared what they felt was important about the group.