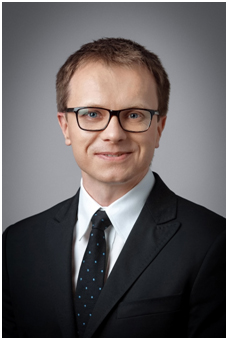 Jacek Balicki (LL.M. 2007)
Counsel, Baker & McKenzie Krzyzowski i Wspólnicy, Warsaw
There is a right time for everything. Most importantly, the right time to study, work and enjoy life. After a couple of years of hard work in the legal profession, I have realized that there will always be time to start working. Therefore, my advice is to take your time, enjoy life, pursue your dreams, and master your skills. There will always be work waiting for young professionals who have plenty of life experience, who are open-minded and who, most of all, are hungry for success. If you were to ask me whether my LLM was worthwhile, I would immediately respond that it most definitely was. I made friends, earned the trust of others, made a name for myself in completely new environs, boosted my self-esteem, mastered new skills, and travelled the world. Most importantly, when I came back to Poland, there was work waiting for me. Just as work will always be waiting for young, eager professionals. My advice would be to take your time, and of course to enroll in the LLM program at CUA.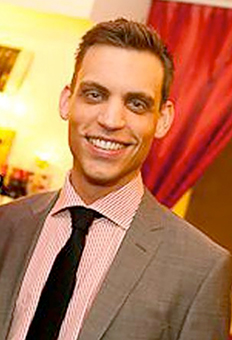 Wictor Furman (LL.M. 2009)
Associate, Magnusson Law firm, Stockholm
The LL.M. program was a fantastic opportunity for me as a Swedish lawyer to study American law in a truly international environment. The emphasis was of course on American law; however, studying partly in Poland and partly in the U.S., together with people from different countries, gave me a broad understanding about international aspects of law. In my work today as a business lawyer, I am continuously benefiting from my experiences and learnings from the LL.M. studies, especially since commercial law often includes an international aspect. The LL.M. degree is internationally well recognized, and, therefore, holding such degree has positively affected my career and how other professionals view me. Also, when applying for new job positions, the LL.M. degree has always been a point of interest for the employers and a given topic during the interviews. Simply, holding a LL.M. degree makes you stand out from other lawyers. The LL.M. program gives you a unique possibility to study at two great universities in two fantastic cities. The content of the program is suitable for all kinds of lawyers, and you have the possibility to choose some courses according to you own interests. After completing the LL.M. studies, you will have not only boosted your career, but you will also have obtained experiences and connected with new people, which would have not been possible in another way.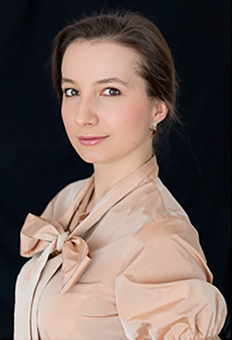 Sylwia Rasson (LL.M. 2007)
I come from Poland and now work as a law professional at an international law firm in Antwerp, Belgium where I am a part of the international department, focused on Polish, American and European legal matters. I hold a Ph.D. in law with a specialization in international law. I have studied and worked in four different countries. I decided to pursue the LL.M. program at the Catholic University of America – Columbus School of Law, encouraged by the experience gained at the Jagiellonian University, in order to broaden the international focus of my education. The LLM program has exceeded my expectations, as it was there & then when my international orientation really came to blossom. On top of that, I got to know two wonderful professors who have had a huge impact on my life.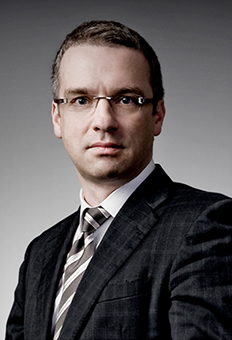 Rafal Kos (LL.M. 2010)
Managing Partner, Kubas Kos Galkowski, Krakow
An LL.M. program is a unique experience that I would recommend to everyone who is passionate about his/her career. It offered me a multi-cultural environment that I found very attractive. The CUA-JU program is quite demanding and of a high standard, especially while running your own legal practice at the same time, but absolutely worth all the effort. It allowed me to learn how the common law works, understand the meaning of American law concepts that are specific only for common law lawyers, and, last but not least, improve my English skills. However, it is not only common law that you can learn about; during the course you also learn about legal systems of your LL.M. classmates (Africans, Europeans from different jurisdictions, continental and common law, etc.). When speaking about the benefits of LL.M. studies, I have to emphasize the opportunity to make new friends, which is not common chance in adult life. While the LL.M. diploma certainly added more flavor to my CV, I would like to stress that it created for me a valuable network of people, professionals, with whom I spent dozens of hours together, who became friends of mine, and who are now trusted colleagues upon whom I can always rely on when working on international cases. It is the same time network of interesting referrals that gives you an exceptional chance to enhance your business development as a lawyer.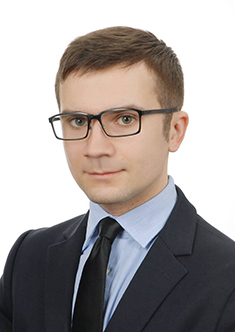 Daniel Zatorski (LL.M. 2011)
in-house lawyer at Hyundai Motor Europe GmbH, Frankfurt
The LL.M. program gave me new perspectives. Firstly, it provided me with an alternative way of approaching the law. The professors try really hard to make their subjects as practical as it is possible. Thanks to this an LL.M. graduate is equipped with the tools to solve real legal problems and not just scholarly exercises. Secondly, the program opens up new career opportunities. It is important in today's job market to make yourself stand out. An LL.M. degree is an excellent way to achieve this. Finally, the program gave me a glance at how a different legal system works. It is important to have such a perspective. This enables one to see the limitations of one's own legal system and maybe even come up with a remedy to change it.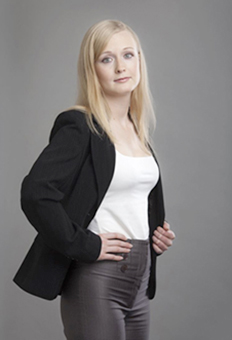 Kasia Stryjniak (LL.M. 2012)
Former CUA-JU LL.M. Program Coordinator
Contract Agent in DG RTD, European Commission, Brussels
Taking part in the CUA-JU LL.M. Program was the unique experience which went far beyond of what I had expected, which was studying American law and obtaining a degree. I got that and a lot more on so many levels - professionally and personally. The Program turned out to be the great opportunity to broaden my horizons and to see the law and the legal profession from a totally new, international angle. And thinking about all the people whom I met during LL.M. and with whom I am still in touch, about great classes with the professors who really care, about friendly atmosphere and a chance to get to know the American law school. The real value of all this simply cannot be measured. It also was great that I was able to start my LL.M. while still a student at the Jagiellonian University, which allowed me to graduate soon after finishing my studies in Poland and to start my training for the Polish bar right away. Obviously, the LL.M. degree was also a crucial point on my resume when looking for a job, and the skills learned during the Program proved to be very useful at work. But the most important thing for me is that the Program made me realize how many opportunities I have as a lawyer, and it gave me confidence to believe that I can pursue them and succeed. Because of that, it simply changed my life.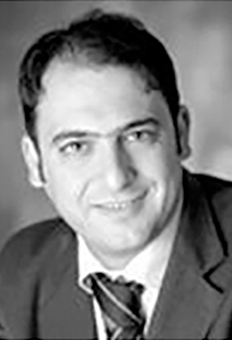 Vincenzo Senatore (LLM 2010)
Of Counsel, GSA LAW FIRM
As an LL.M student at CUA-JU, you are part of a bigger family where each member shares a passion for learning and a unique perspective. Working in this culture is extremely empowering, and it is essential to bond with the professors, who are a big asset for students with regard to the necessity of building international connections and obtaining letters of recommendation for international opportunities. In addition, the possibility of earning an LL.M. degree without having to put my career completely on hold was one of the best advantages. I highly recommend the CUA-JU LLM for anyone who wishes to pursue a legal career. It provides practical experience and greatly enhances skills which are vital to a successful career in law.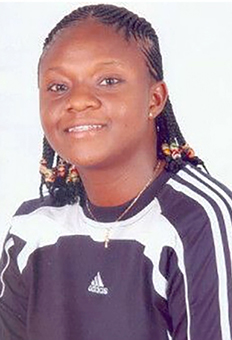 Chinwe Onuoha (LL.M. 2010)
Partner and the Head of Chambers, Chuks Okeugiri & Company
I am a Nigerian legal practitioner specialized in litigation and based in Lagos, Nigeria. The LLM program was one of its kind in that aside acquiring legal knowledge from the experience, I was also able to mingle with people with different cultural values. The uniqueness of the program was the fact that everybody involved, both the lecturers and students, tolerated each other adequately, thereby creating a conducive atmosphere for learning. I remember one time when Prof. Wortham took the LLMs out for lunch. We were all presented with the restaurant's menu loaded with foreign dishes (gauging from where I was coming from: Africa). I placed the menu in front of me and glared at it for a long time without being able to decipher what I wanted. In my mind I was thinking," instead of going through the trauma of choosing something I cannot eat at the long run, maybe I should pretend I am not hungry". As if Prof. Wortham read my thoughts, she came to my rescue and explained the menu to me, explaining each dish's ingredients. Now that is understanding and tolerance, and it is important in every learning environment to make the student feel welcomed. It also gave me the confidence to ask questions any time I was in a foreign restaurant before placing my order. Believe it or not, that confidence that has been imbibed in me by that singular act has helped me immensely in my present career. I am now a partner and the Head of Chambers in my firm. I am glad I embarked on the LLM program. Kudos to all that made that a fulfilling experience.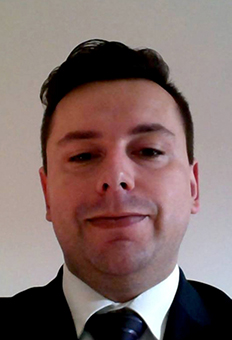 Adrian Sienkiewicz (LL.M. 2011)
Associate, Merski law firm, Poznan
I could tell you that LL.M. program gave me vast and comparative knowledge of the US legal system and it would be true. I could tell you that LL.M. program gave me nice and unique diploma with a recognizable degree, and it also would be true, like the fact that it gave me set of skills which I use in my great job. However, from the time perspective the LL.M. program gave me much more then that - starting from one of the best years of my life, great and profitable adventure, new friends, finishing at my first job interview. But the best thing about CUA LL.M. program is that LL.M. adventure doesn't end with the graduation because we all meet several times in a year with other graduates and our professors.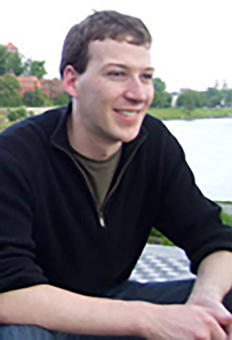 Eamonn O'Hanrahan (LL.M. 2010)
Partner at O'Hanrahan and Company, Solicitors, Attorney at Law in New York and Maryland, Solicitor in Ireland and England and Wales
I am an Irish-qualified lawyer, having received a legal education in the United Kingdom. For me, the LL.M. in Krakow and Washington, D.C. represented a unique opportunity to withdraw from my working life for a finite period of time in a dignified fashion, and to develop myself both personally and professionally. I can think of no other city that is as beautiful as Kraków. I appreciated being amongst intelligent people from diverse backgrounds. The course of study was stimulating and challenging, and I received honest and constructive feedback at all times. American law is particularly relevant for any person who intends to practice law in a common law jurisdiction. As an Irish solicitor, the writing, drafting and research skills, which were developed will continue to be an important professional asset that I believe distinguishes me from many of my colleagues in the United Kingdom and Ireland. Another significant factor for me in selecting this LL.M. program is that the Columbus School of Law in Washington, DC is an ABA-Accredited law school. I will return to Krakow in October this year to be married to my Polish fiancée whom I met in Krakow during my course of study there. I can truly say that my time in Krakow is filled with fond memories, and participation in the program has had a major positive impact on every aspect in my life.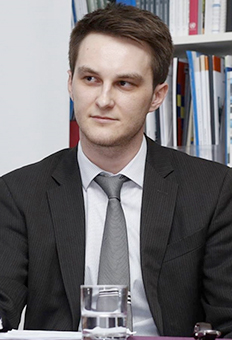 Gaspar Kot (LL.M. 2012)
CUA-JU LL.M. Program Coordinator, Attorney-at-law
If you ask me why I wanted to earn an LL.M. degree in the U.S., the answer would be - to become a better lawyer. During my professional work in Poland and Germany I've always been amazed at how the American way of drafting contracts or preparing legal opinions has become a standard, even for parties from civil law countries. As a result, understanding the American legal system is a valuable asset for a lawyer looking to practice law across international borders. It really helps you prepare for the globalized legal marketplace. Furthermore, the American legal education system is very different from the Polish one. It puts emphasis on gaining practical skills. The CUA-JU LL.M. is a very good example of such an approach to teaching law. The program also allows you to broaden your professional network and make friendships that last for years. I have benefited from the program in many ways, both professionally and personally. I think it was one of my best decisions to pursue the LL.M degree.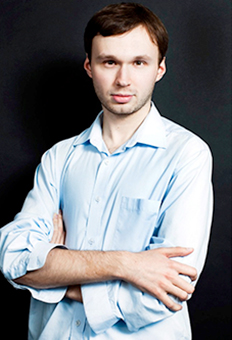 Tomasz Zielenkiewicz (LL.M. 2011)
Associate, Domanski Zakrzewski Palinka law firm in Warsaw
It's really difficult to think of one thing that I value in LL.M. program the most. Obviously challenging and thought-provoking classes and courses are important factor - better education is one of the basic driving forces in choosing to pursue an LL.M degree abroad, leaving aside in learning about a radically different legal culture. However, what would this be without the opportunity of meeting bright people who, due to their diverse backgrounds, look at the same problems from different perspectives: arriving at different conclusions - but all adequate at the same time. What a remarkable experience. This kind of environment gives you the opportunity to challenge your own ideas, create more persuasive arguments and better understand your colleagues. Isn't this the essence of being a practicing lawyer as well as a legal scholar? Yes, an LL.M. degree isn't worth pursuing just because you can learn important things about American law itself, or about the way American lawyers operate and tackle legal problems. It is worth pursuing also because it gives you a unique possibility to become friends with them.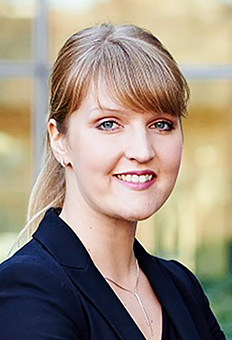 Paulina Marcickiewicz (LLM 2010)
Technical Policy Adviser, ECA (Brussels)
There are unlimited ways we can use our knowledge, experience, and talents. What comes out of the mix of these three– depends only on us. That is one of the 'out-of-the-class' lessons I learned at CUA, in Washington DC. I graduated from the CUA-JU LLM program in 2010, and for me, the studies at CUA were not only an opportunity to gather comparative legal knowledge and 'boost my career chances'. It was also an opportunity to enjoy friendly faculty atmosphere, make friends across the Atlantic, get to know inspiring professors, but also to get to know myself and what I want to do with my legal education in the future. Luckily, CUA-JU gave a positive kick to my creativity, and opened new doors. Today, I am lucky to combine my passion for aviation and flying, with the legal knowledge I gained at CUA and JU, by working on safety issues with bodies such as EASA, FAA, IFALPA, ICAO, and others. My job implies analysis of complex legal texts with technical background, regular participation in external meetings, as well as extensive travelling.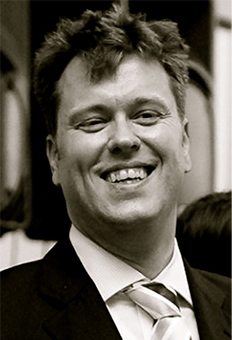 Mathias Bantle (LL.M. 2004)
Senior Legal Counsel, Europe, Middle East & Africa, Alexander Mann Solutions, Krakow
One of the reasons why I believe the CUA-JU LL.M. program outshines other programs is that it is truly international. It not only attracts candidates from a variety of legal systems, but also gives students the opportunity to study in two extraordinary cities: Washington D.C. and Kraków. In 2003, I was one of the first students taking part in the LL.M. program, and it exceeded every expectation I had. The solid background of both faculties, the support from the staff and the wide range of courses allowed me to broaden my knowledge of a different legal system and to explore new areas of interest in legal practice. The law school campuses in both cities are great places to study and to engage with classmates and faculty. My current role as Senior Legal Counsel, Europe, Middle-East & Africa at Alexander Mann Solutions involves dealing with different legal systems and cultures. Alexander Mann Solutions is the world's leading provider of talent acquisition and management services. Having worked in the recruitment industry for almost six years now, I can confidently say that completing the CUA-JU LL.M. program will be a great asset in your CV and provide you with the 'tools of the trade' for working as a lawyer in an international environment.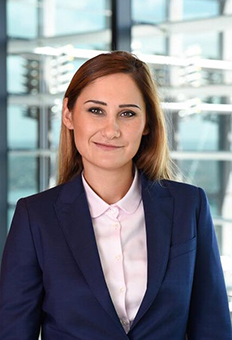 Olga Horbowy (LL.M. 2012)
Consultant, Gilbert + Tobin, Sydney, Australia
The CUA-JU LL.M. program is really exceptional. Due to its module construction, it allowed me to obtain a degree in American law a few months after obtaining my law degree at JU. The possibility of earning an LL.M. degree without having to put my career on hold for one more year was one of the best advantages. Likewise, CUA developed a program that not only focuses on the basics of U.S. Law, but also creates a network of LL.M. graduates, which is a great basis to create your future professional network and lifelong friendships. The knowledge and experience I gained during the program, blended with a decent dose of travel and a strong social point, made the program an unforgettable experience and a priceless asset. I can say with confidence that it has been one of the best decisions in my life to enroll for the CUA-JU LL.M. program.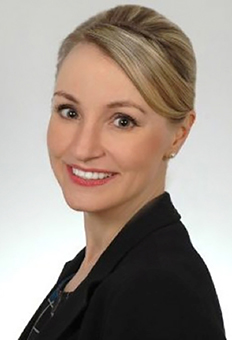 Justyna Balcarczyk (LL.M. 2005)
Senior Attorney, Miller Canfield law firm, Chicago, US
My original motivation to get an LLM from a true American law school was to earn an internationally recognized title that would look great next to my surname on my business card. When now I think back about it, it surprises me that such a shallow incentive resulted in the most challenging and life changing experience which goes far beyond understanding how the American system works and studying its main legal rules. It does not only open your eyes to a different legal system, but it also leads to a greater understanding of your national one. The reason for this is that it makes you realize that certain instruments that you studied in your national law school and solutions that your national law uses are not the only ones possible. For me, given that apart from being a licensed lawyer I am also teaching in a law school, it was particularly important to observe all differences that there are between the way American students are being taught compared to our European methods. It made me change the way I was lecturing and lead me to motivate my students to be much more active and involved.
It made me open-minded and less sharp in my judgments as studying a different law system makes you realize that there are so many different ways to reach the same goal - to apply justice. And that a word "different" almost never means "worse" or "better". "Different" implies nothing beyond "different".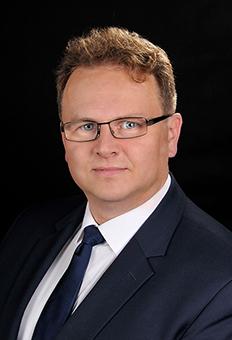 Krzysztof Skawianczyk (LL.M. 2014)
Ph.D, advocate, LL.M, Co-founder and partner in Skawianczyk & Stanek Advocates and Legal Advisers Partnership in Krakow
The purpose of my LL.M program was to gain knowledge about the essence of U.S. law and to improve my legal English. The secondary purpose was to see some interesting places in the U.S. I am sure that the LL.M program offered by the Catholic University of America and Jagiellonian University fully enables to fulfill such plans, and I believe that my imagination and plans came true. For me as for a lawyer practicing law in Poland it was very interesting to learn the American method of case-study analysis. As a student, it was exciting to take part in lectures conducted with the Socratic method. It also was an awesome experience to see some of the U.S. world famous tourist attractions. I am not sure now whether and to what extent my LL.M American experience will influence my professional future. Probably it is too early to evaluate it. But I know that this program gives an unique opportunity to strengthen and broaden knowledge about common law system and rules set forth by the system and provides skills that are very helpful for each lawyer who deals with cases linked in some way to a common law system or in the so-called "international legal environment." I am very glad that I could take part in the LL.M program run jointly by The Catholic University of America and the Jagiellonian University.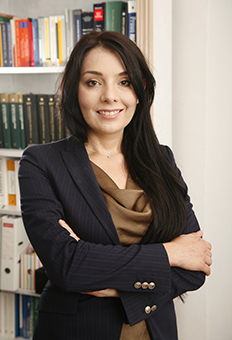 Anna Stoklosa (LL.M. 2013)
Attorney-at-law, founder of Anna Stoklosa Kancelaria Radcy Prawnego, Krakow, Poland
My participation in the LL.M. program constituted a further important step in my career development and a natural continuation of my previous choices - the participation in the American Law School and the International Business and Trade Summer Law Program. The LL.M. studies provided me with a knowledge of principles of the American law system. Moreover, Poland is constantly in the process of integration with the most developed industries, what results in the presence of international investors and other institutions, including those registered or seated in the United States of America on the Polish market. Knowledge of the American regulations as well as rules of conduct, successful research abilities and professional cooperation with American lawyers, became an essential part of the job of a lawyer who provides legal services to international companies or is in contact with American law firms or American lawyers, who work in the Polish branches of the international law firms. The LL.M. program surely helped me develop my language skills with special emphasis placed on legal English. Finally, the LL.M. program, especially the component, where you stay in Washington D.C. is a great adventure. It is a unique opportunity to be part of the community of the American students and also to see the capitol city of one of the leading economies in the world.


Katarzyna Mieleszko-Wachowicz (LL.M. 2006)
In-house lawyer, Legal Department, National Bank of Poland
The CUA-JU LLM Program allowed me to better understand differences between the common law and civil law systems. At my work I deal with central banking and institutional law issues, with domestic and the European Union law. The knowledge I gained during my LLM study helped me, for example, in preparation of the legal comparative researches – when we are interested in how an institution or a problem/matter has been regulated in the national law of different UE member states. There are also common law system countries in the European Union (Great Britain). The EU legal system generally is a civil law system, however, there are common law elements which can be seen in the activity of the Court of Justice of the European Union. Additionally, it was an important and interesting experience to have insight into the education system, exam structures as well as lecturing methods at a law faculty of an American university. I greatly appreciated that I had an opportunity to meet American students and to see their way of thinking and learning. The LL.M. program is also a chance to meet friendly and nice people
Wojciech Jarosinski (LL.M. 2010)
Partner at Maruta Wachta, Warsaw
Co-founder of Vertical Shot Expeditions
I had a pleasure of participating in the CUA-JU LL.M. program instantly after graduating from the continental law school. The program was an excellent opportunity to gain a new perspective on the law, and immerse in the culture of a common law legal system.
Starting my legal career as a negotiator, the common law perspective, was a truly inspirational and allowed me to quickly excel in the world of technology transactions. Experiences and friendships gained in the LL.M. program prevented me from stopping at one place and helped commence dispute resolution practice, which I pursue until today. The fresh perspective of the common law obtained in the program helps me to offer unprecedented legal services to my clients to this day.
The program itself may be a challenging experience for a civil law lawyer, who would usually be more used to rather theoretical, than practical studies. However, that should be considered a great value of the CUA-JU LL.M. program.
Mateusz Kalinski (LL.M. 2014)
Restructuring and Insolvency Law Firm Tatara and Associates, Krakow
I think that the CUA - JU LL.M. Program gives many opportunities for all types of lawyers. For me it gave a better understanding of American law and it also helped me to improve my legal English. It gives you a great opportunity of learning the way American Lawyers think and how they draft legal documents. All these are very important qualifications in today's more and more globalized (legal) world. What is more, Professors have a very student-oriented approach and the Program is an excellent chance to meet new people - professionals who also understand times in which we practice law and are aware of the importance of the Polish-American cooperation. The Program is truly international and therefore it also gives the possibility to meet people from different legal cultures, having (to some extent) different view on the law. Moreover, the part of the Program which is held in the US only lasts for 2 months, so it allows you to combine this form of legal education with practising law. For these reasons I can strongly recommend the CUA - JU LL.M. Program to lawyers who are interested in more international aspects of their work.