The faculty and administration at Catholic Law are experts in their fields. Dedicated to ensuring the success of every individual at Catholic Law, they offer excellent support to both prospective and current students. Throughout every step of the law school experience—from admission to graduation—they offer support and will serve as a resource to you, offering advice and preparing you for work in law.
Learn more about our Black Law Student Mentoring and Leadership Program faculty and administrator mentors below.
Faculty
Regina T. Jefferson, Professor of Law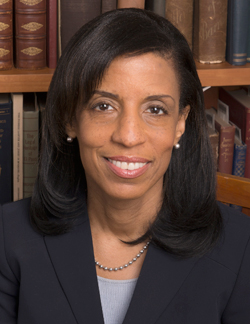 Regina T. Jefferson is a nationally recognized authority on pension law, employee benefits, and tax law. In addition to teaching and producing a rich body of scholarship in these areas, she has been actively involved in the policy development of these fields. She served as the Dean of the Law School from July 1, 2018, through June 30, 2019, and also served as Associate Dean for Academic Affairs in 2000 and 2001. Prior to joining the faculty, she was a Tax Law Specialist at the National Office of the Internal Revenue Service in the Employee Plans Division, where she specialized in qualified employee plans. Jefferson earned a B.S. degree in mathematics from Howard University, a J.D. degree from George Washington University, and an LL.M. degree from Georgetown University. (Click here to learn more about Professor Jefferson)
 Veryl Victoria Miles, Professor of Law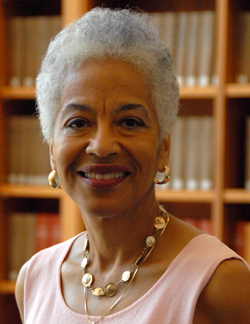 Veryl Victoria Miles teaches consumer bankruptcy and several courses in commercial law. Much of her scholarship has been devoted to the subject of consumer bankruptcy law. She has also written and spoken about a range of issues regarding legal education and admission to the bar. Miles served as the Dean of the Law School from 2005 through 2012. From 1997 through 1999, she served as the Associate Dean of Academic Affairs. Miles began her career in legal education at George Mason University School of Law. Prior to joining the academy, she was an attorney with the General Counsel's Office of the Board of Governors of the Federal Reserve System in Washington, D.C. Miles is a graduate of Wells College in Aurora, New York, and a law graduate of The Catholic University of America, Columbus School of Law. (Click here to learn more about Professor Miles)
Frederick E. Woods, Clinical Assistant Professor of Law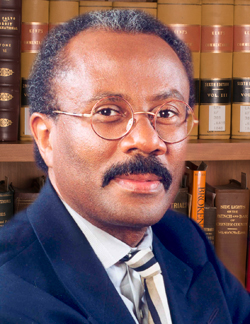 Frederick E. Woods teaches lawyering skills to both day and evening first-year law students and teaches Interviewing Counseling & Negotiations to upper-division students at the Columbus School of Law. Woods is a former Administrative Due Process Hearing Officer for the District of Columbia Public Schools. He is a sole general civil practitioner in family law, personal injury, probate, and dispute resolution. Woods is also the former director of a statewide, one-of-a-kind, victim and offender mediation program. Woods has received several service awards in recognition of his work. He earned his B.S. from Indiana State University; M.Ed., from Howard University; and his J.D. from Thurgood Marshall School of Law. (Click here to learn more about Professor Woods) 
Administration
Shani J. P. Butts, Assistant Dean for Admissions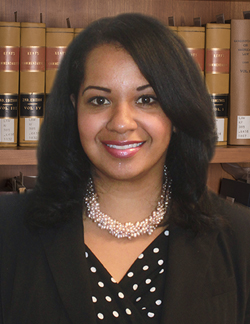 Shani J.P. Butts joined the admission staff at Catholic Law in 2004 after practicing Bankruptcy and Civil Litigation with a small firm in Virginia. During her tenure in the law school admissions field, Butts has focused on increasing diversity in the legal field and published several articles on the subject. She volunteers with the Law School Admissions Council and has served on its Board of Trustees and its Services and Programs Committee and Finance and Legal Affairs Committee. Butts received her B.A. in Economics from The George Washington University and her J.D. from The Catholic University of America, Columbus School of Law.