February 26, 2021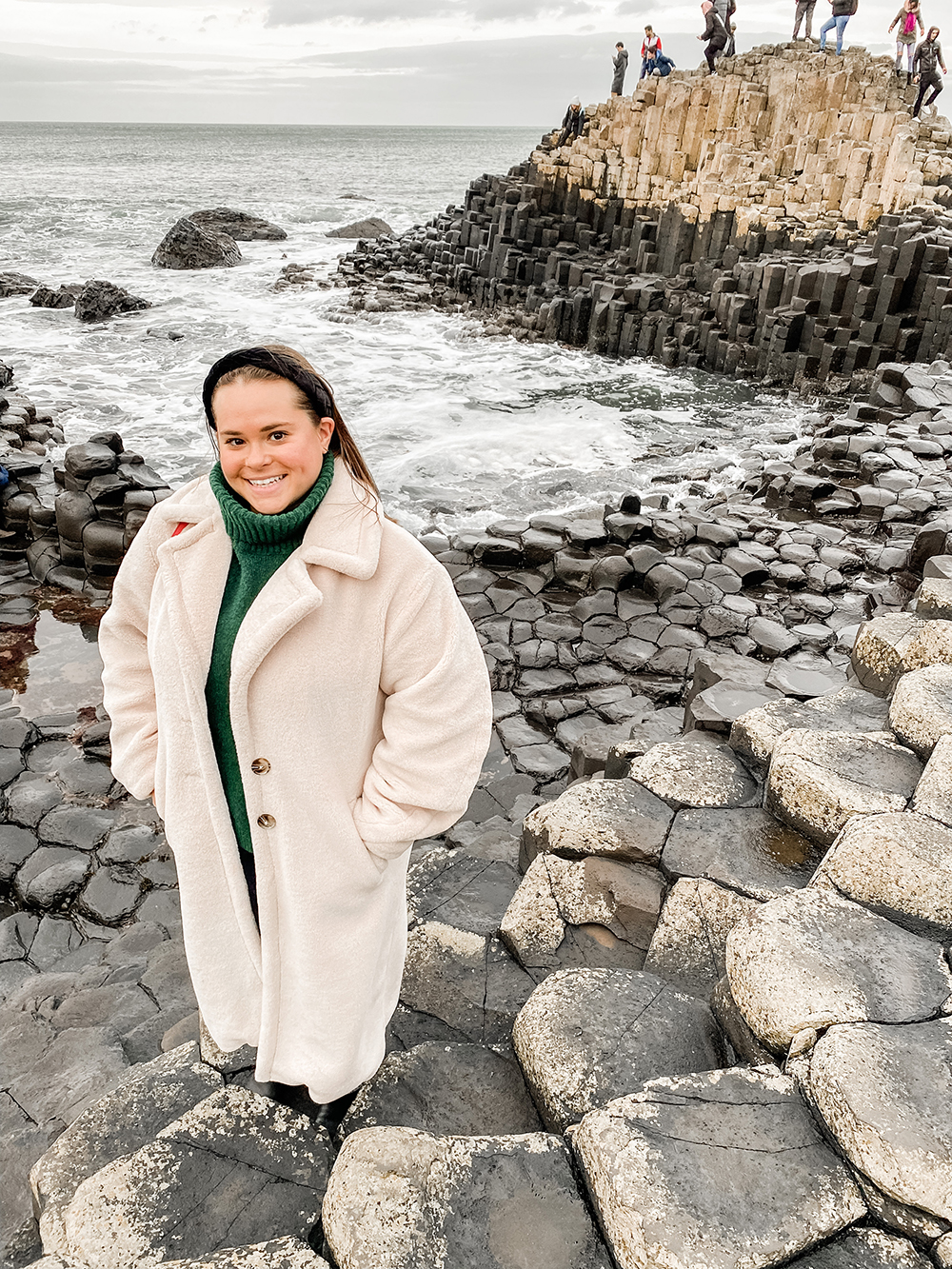 Catholic Law has a thriving Part-Time Evening Division that is designed to meet the needs of working professionals seeking to earn their J.D. Students in the Evening Division work in a diverse range of industries—and bring their unique experiences with them to the classroom. The rigorous schedule of carrying a full course load in addition to work responsibilities can be daunting for some, but that hasn't stopped fourth-year evening student Rebecca Rougier from taking advantage of the numerous learning opportunities provided by the Law School and engaging fully with the Catholic Law community.
Originally from Dayton, Ohio, Rougier spent her K-12 education in Catholic schools. When it came time to go to college, she knew she wanted to be in a big city, but still have that small-school feel. The Catholic University of America's 176-acre campus provided just the right balance—a beautiful, community-focused school situated in the city at the heart of American politics. Even after almost a decade since she moved to D.C., Rougier still feels like the city is "home."
After earning a degree in Politics with a minor in Theology, Rougier joined the workforce. In 2013, she got a job with the Laborers International Union of North America (LIUNA)—a job she still has today. Rougier has enjoyed her time at LIUNA and has nothing but glowing remarks about working there. She shared, "I love it. It's a fantastic place to work!"
With a few years of work under her belt, Rougier started thinking about law school, and of course, Catholic Law was at the top of the list. Rougier applied to a few schools in the D.C. area as well as the University of Dayton, but having had such an amazing undergraduate experience, Catholic really felt like the right fit for her. The Double Cardinal explained, "It was a natural fit to go here for law school. I didn't have any of the typical first-day jitters." Not only was her previous knowledge of the campus useful for her, but it also allowed her to help her peers feel at home too. This dynamic has been important to Rougier in her desire to be a strong advocate for other evening students, whose lives, like hers, are already so busy.
For the last two years, Rougier has served as President of the Evening Law Students Association (ELSA) and in that role has been an ardent supporter for evening students. In speaking about why the role has been so important for her she said, "It obviously takes up time, and my time is limited, but it is important to me because I think that sometimes the needs of evening students aren't always the first things people think of—especially when the majority of students are day students." She continued, "Being an advocate for the evening students and making things a little bit more convenient for students whose lives are already so stressful, is important to me."
Rougier also acknowledged the importance of the whole Catholic Law student body feeling connected to each other. Having worked with many day students, particularly with those on the Student Bar Association (SBA), Rougier has seen how hard both groups of students work each day. While day and evening students often bring a different set of experiences and expectations to the law school experience, they have such an opportunity to learn from one another and work hard together. When asked what she would want others to know about the Evening Division, she shared, "[The evening students] are so diverse—and not just in demographics, work and life experience—and I think that it's only a positive to share and learn with such people. Not just to make connections for after law school but also to develop lifelong friendships. "
Of course, maintaining balance through the many professional, academic, and co-curricular activities placing demands on her time has sometimes been tough, but Rougier has found something that has helped her through it all—boundaries. Rougier explained, "Setting boundaries is something that you have to learn pretty quickly, during the first year especially." When she started school, she quickly realized how much less time she had available and had to adjust to a whole new lifestyle. Throughout her four years, Rougier has gotten more comfortable and has picked up a few tips and tricks to help with timing. Things like automating grocery deliveries and specifying days off of doing schoolwork have helped her to establish a rhythm and find a balance that works for her.
Now, with just a few months until graduation, the big question is, "what's next?" Rougier has a good job with LIUNA and she's never quite been sure if a traditional position at a law firm is her ultimate goal. Rougier plans to take the Bar Exam this upcoming July and then will take things from there. She concluded, "In D.C. it's always helpful to have a law degree. There are so many things you can do with it outside of being a traditional lawyer." She is eager for future opportunities.