November 18, 2021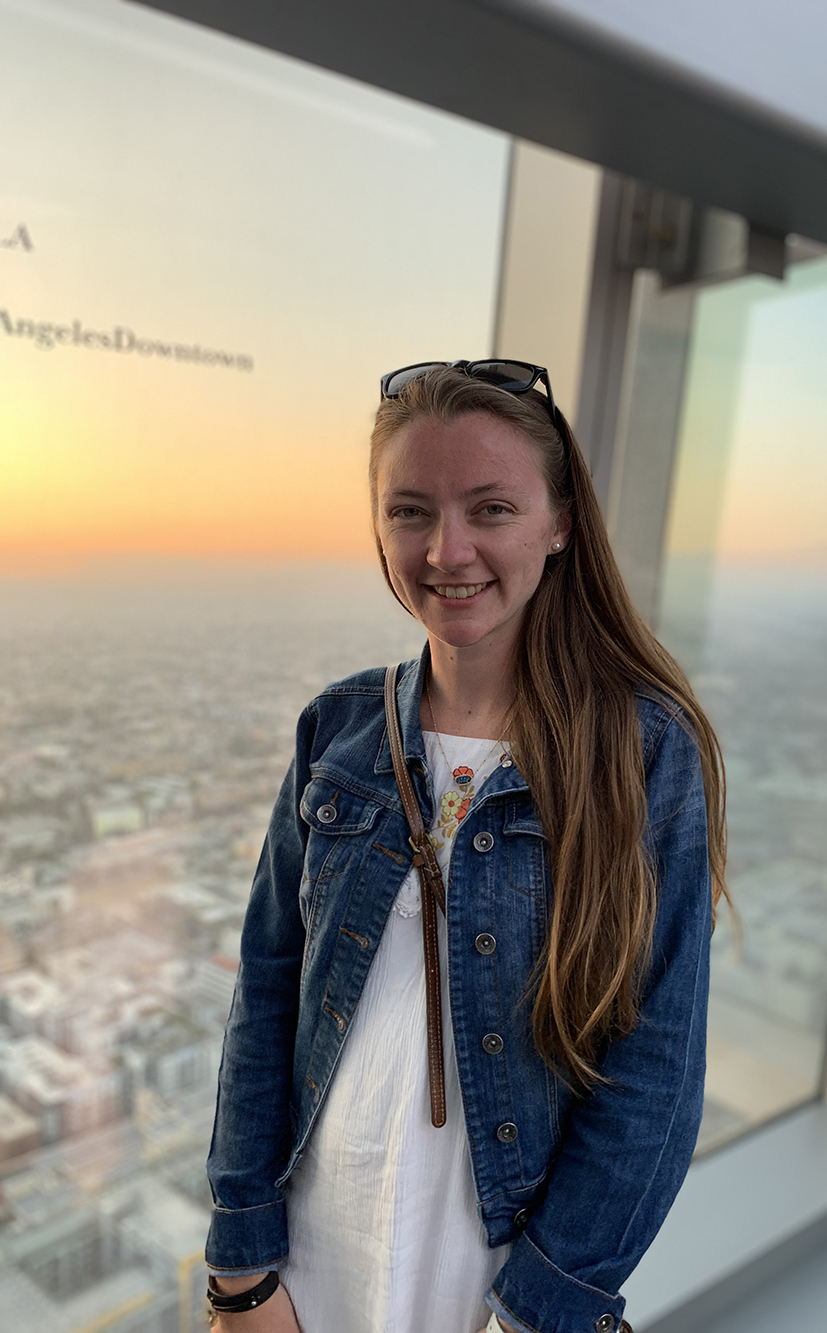 Among Catholic Law's top priorities is the school's commitment to developing socially conscious students who care about providing legal services to all—especially in the public interest sphere. For second-year law student Nicole Wargel, this is one of the things that initially drew her to Catholic Law. Now, with a full year of law school under her belt, Wargel took a moment to reflect on her journey to law school, her experience so far, and what she hopes to accomplish while here.
Originally from the D.C. area, Wargel primarily grew up in Virginia and attended college at James Madison University (JMU) in Harrisonburg, Virginia. It was there that she learned about AmeriCorps and opportunities to contribute to the organization in Washington, D.C. After graduating from JMU, Wargel spent the next two years with AmeriCorps—working with local elementary and middle schools. During that time her passion for law blossomed. "I had always wanted to be a lawyer growing up but really understood what that meant more after working for a few years and seeing legal fields I wanted to learn more about." She continued, "I saw a lot of my students and their families interacting with the legal system often without representation. I saw an area of advocacy for members of the community through the legal field and wanted to learn more about taking on that role."
Eager to pursue a law degree and enticed by Catholic Law's commitment to public service, Wargel quickly felt like Catholic Law was the right school for her. "Catholic Law felt like it was the right fit because of the focus on developing students committed to public service and a sense of community I experienced even from my first tour on campus. I felt like the staff was genuinely caring and interested in getting to know you and the students were friendly and welcoming!"
Since joining the Catholic Law community in the fall of 2020, Wargel has taken advantage of opportunities to learn and grow as a lawyer, both on- and off-campus. Wargel is already Co-President of Students for Public Interest Law (SPIL) which organizes and participates in community service and pro bono activities to provide students with experience in public interest law. This year, Wargel is also a new member of both the Catholic University Journal of Law and Technology and the Moot Court Association.
Wargel has also taken advantage of practical, hands-on experiences that have complemented her interest in public service law. She has worked pro bono and as an intern for Christian Legal Aid of DC and over the summer between 1L and 2L year, Wargel interned with the Air Force JAG Corps. "Both of these opportunities were great experiences with legal research and writing as well as a good opportunity to learn how to work with other attorneys and with clients more directly."
While her law school experience has been—and continues to be—a rewarding one, it can also be stressful. Wargel acknowledges the importance of establishing boundaries and taking time for oneself. "I try to prioritize getting my work done Monday through Friday so I can keep some time to myself on the weekends where I get away from work and campus." Wargel finds particular enjoyment in exploring all that the city has to offer. "I like to spend time going around the city and seeing/learning new things not legal related and really try to maintain some separation from work on at least one day a week. There are so many things to see and do in this city from museums to sporting events and free events happening on the national mall that are neat and unique experiences!"
With her second year well underway, Wargel is appreciative of all that she has accomplished so far and looks forward to the remainder of her time in law school. She concluded, "Catholic Law provides a lot of opportunities to get different experiences and I have enjoyed getting involved and exploring my career options and interests!"