February 16, 2021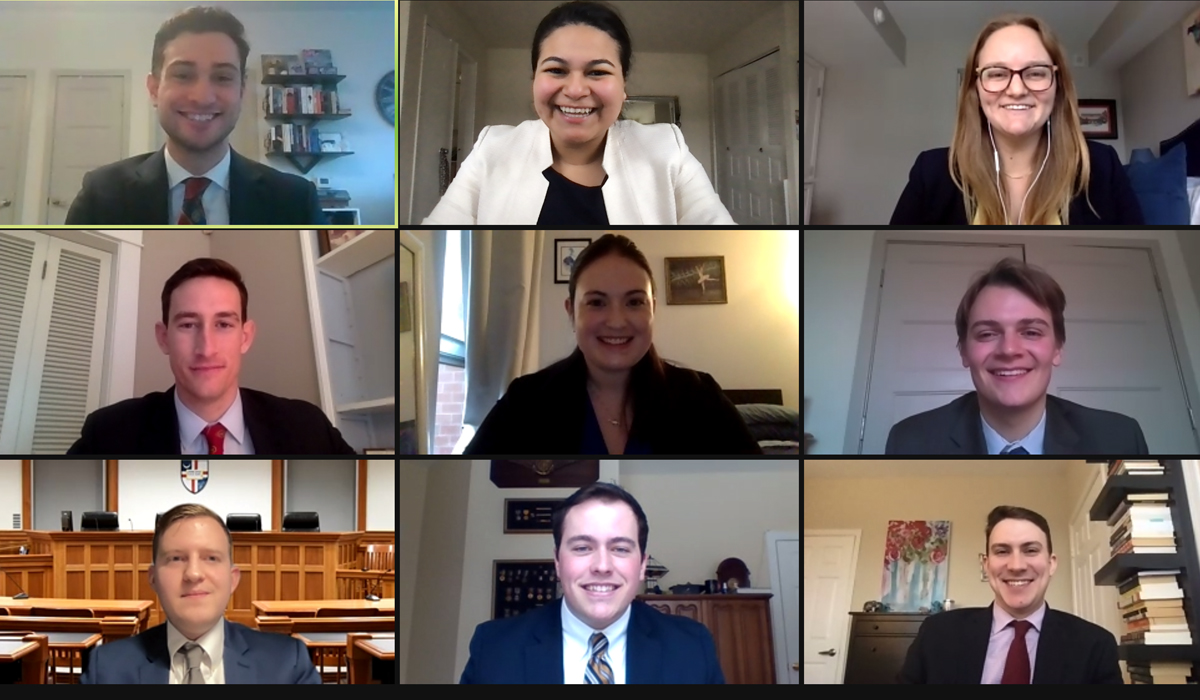 Each year, Catholic Law first-year students who are interested in joining the Moot Court Association (MCA) participate in the annual SoapBox competition. The interschool competition gives students a taste of appellate advocacy and an opportunity to test their skills.
On Friday, February 12, and Saturday, February 13, 1Ls competed over Zoom in a round-robin style tournament—with MCA members in their second and third years acting as judges. Zachary Aman and Thomas Archer were the tournament's top two finishers. Aman ultimately took home the championship, but both were extended offers to join MCA. Mariyah Wakhariya and Benjamin Johnson were this year's semifinalists. 
Aimee Solano (3L), Vice-Chancellor of SoapBox, shared this about the competition, "The 1Ls did excellent work. They were well-prepared and advocated strongly for their client. Although this year things looked a little different with being online, the first-year students adapted and showed a strong understanding of the facts, knowledge of the relevant case law, and zeal in advocacy."  MCA Chancellor, Caleb Holland (3L) added, "it was a privilege to continue the tradition of soapbox even though we had to do so in a virtual format. I'm really proud of Aimee and the Moot Court membership for stepping up and for putting in the hard work necessary to pull off a great event."