January 30, 2019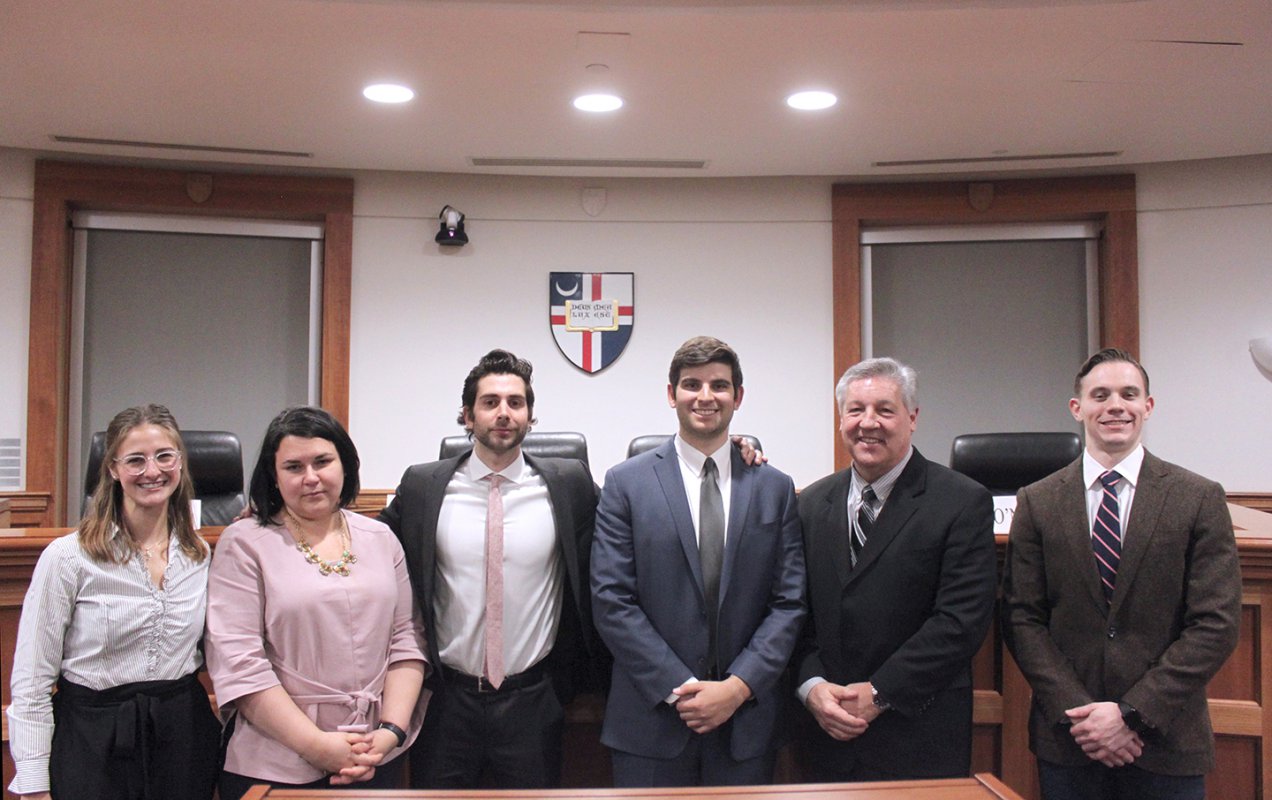 (From L to R: Paige Markley, Katie Crowley, Reid Mene, Michael Cervino, Marin Scordato, and Chadwick O'Neill)
On January 25, 26, and 28, the CUA Law Moot Court Association hosted the annual Soapbox Competition, a competition between strictly 1Ls at CUA Law. By participating in Soapbox, first year students are eligible to become Moot Court Associates in their second or third year.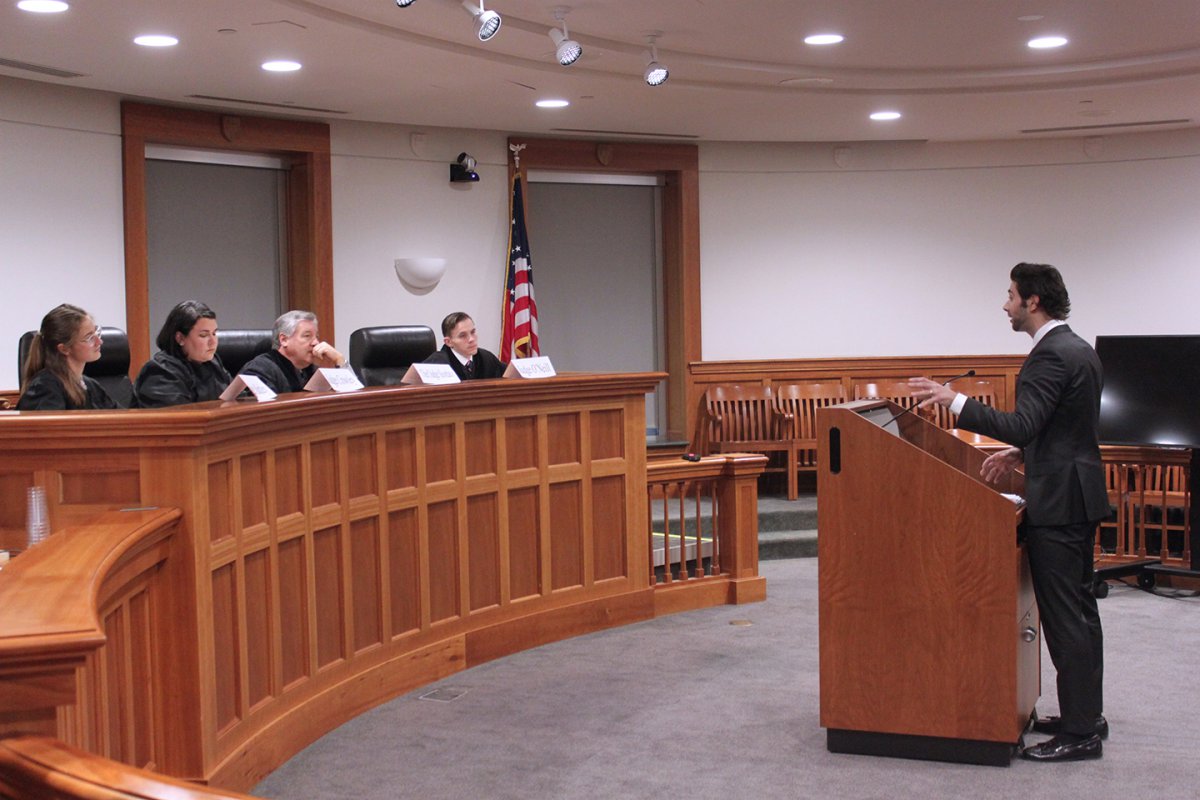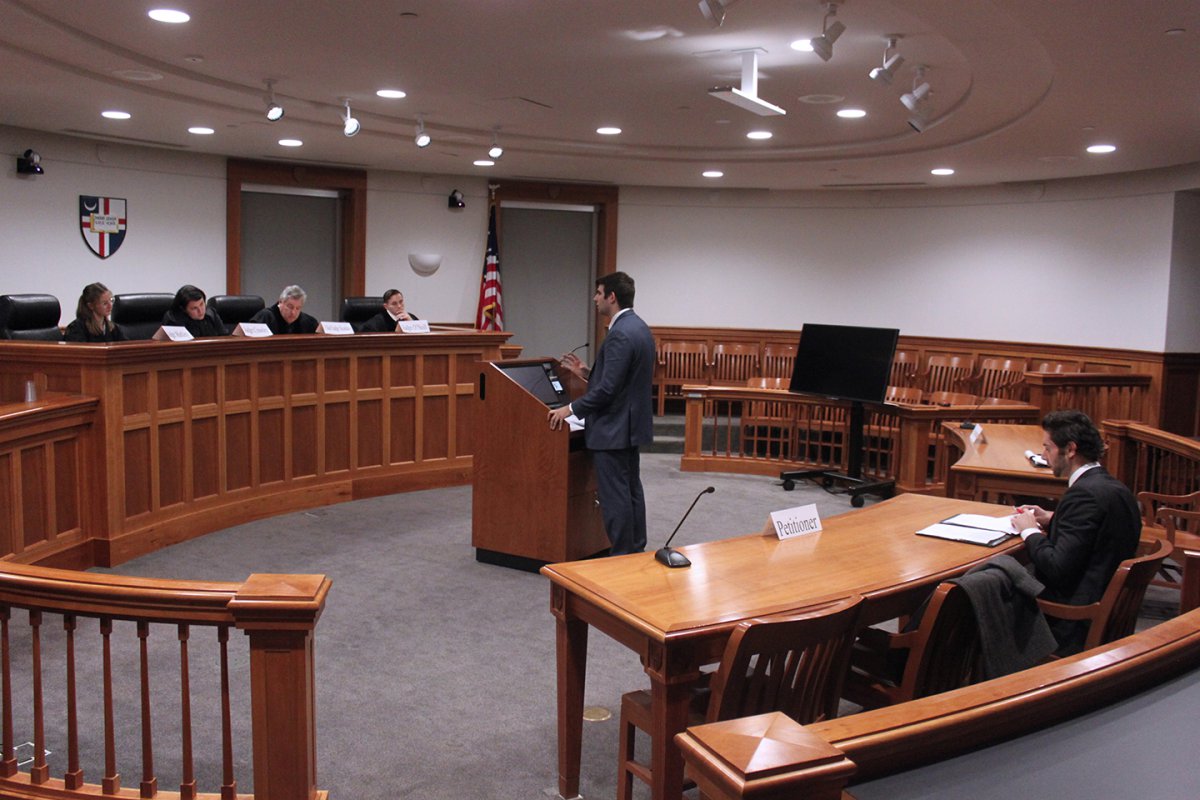 The final four competitors included Caleb Holland (1L), Reid Mene (1L), Michael Cervino (1L), and Ana Gonzalez (1L) (pictured below). Each of these students have earned a spot on next year's competition team.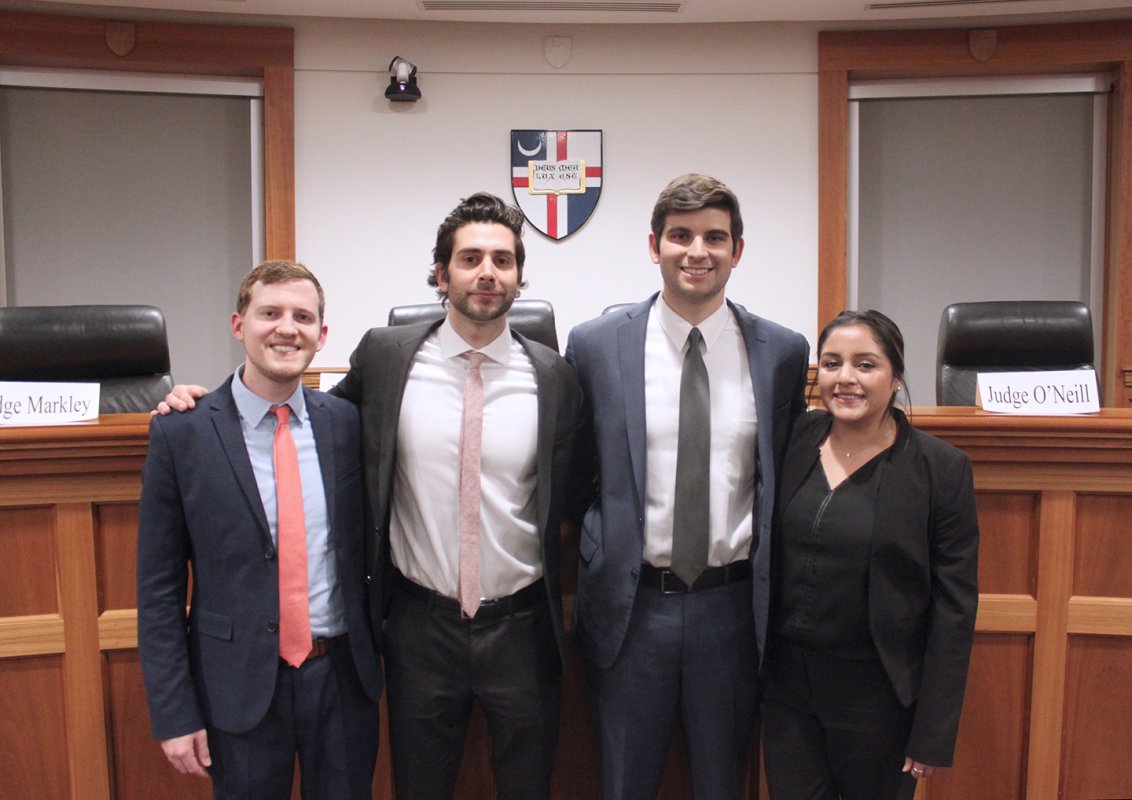 From a pool of over 50 students, the final two students gave impressive appellate advocacy arguments. Cervino represented the respondent Lowe, while Mene represented the petitioner Jackson. Ultimately, Michael Cervino won the final round.

"Soapbox was an amazing experience. I had a blast preparing my case and competing with my fellow classmates. I am very honored to have won. Thank you to everyone who helped out including the Moot Court team, Dean Scordato and Dean Crowley," Cervino said.