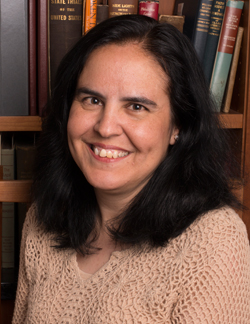 Thank you for your interest in Catholic University's 2018 International Human Rights Summer Law Program in Rome. I hope that our website answers any questions you may have about the program, and that you will feel free to contact me or any of the program staff if you have any additional questions as you consider participating in our program.
This program was founded in 2010 and offered for the first time in 2011. It is an exciting opportunity to explore essential questions of human rights law in a beautiful city that has played a central role in religion, history, art and culture for millennia. Rome is a perfect setting for considering some of the most pressing legal and moral questions of our times!
Throughout history, some of the most profound questions facing each generation have revolved around questions of human rights -- and their correlative responsibilities. The nature of these rights, their source, and their scope are among the most important questions of the social order. Sadly, both historically and in our present time, there is no shortage of examples of the violation of human rights and disrespect for human dignity, particularly with respect to those who are the most vulnerable. Fortunately, however, it has also been my observation that there are many willing to dedicate their professional careers, talents and energy to the preservation of and protection of human rights and dignity in our fragile world.
This is a task that, in a particular way, falls to lawyers whose special training and knowledge allows them to work in and with the institutions and legal authorities that can protect, promote and clearly articulate fundamental human rights. It is also a task that lies very close to the heart of the mission of Catholic University's Columbus School of Law, which includes a core commitment to the ideals of the dignity of each human person; respect for the inviability of all human life; justice rooted in the common good; the recognition and protection of human rights as gifts of the Creator; care for the poor, the neglected, and the vulnerable; and the obligation of love for one another.
Whether your long-term interest lies in a career in human rights law, or whether you seek the opportunity to study these questions for the first time, I hope to see you in Rome next summer!
Professor Lucia A. Silecchia
Director, International Human Rights Summer Law Program in Rome
The Catholic University of America
silecchia@law.edu