Students who are members of the Securities Law Program get access to its tightly knit alumni base working in Washington, D.C., New York, Boston, and in other financial centers. Our alumni are committed to providing to those rising through the ranks of the program with the kind of assistance received when they were students at the Law School. Many alumni actively participate in the Program's Mentor-Mentee system.
Our alumni populate the SEC, the CFTC, FINRA, and virtually every major Securities firm in cities throughout the United States. Graduates of the Program have served as General Counsels and Assistant Directors of Securities trade associations, Securities regulatory agencies, major business corporations, the CEO of a major securities exchange, a Commissioner of the SEC, and other significant positions. Our Alumni stand ready to help current students seek out and find a legal position, with the alumni's own employer or elsewhere, that will be most suitable for the graduate's skills and interests.
Recipe for Success: No one can promise you a job but, SLP's track record suggests that conscientious pursuit of employment by our graduates, often with the support of alumni and the Program Director, generally leads to success in the Securities industry.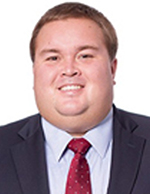 Christopher J. Geissler '16
"CUA's Securities Law Program somehow feels even closer to the SEC than the seven-minute Metro ride. The offering of securities law courses taught by industry leaders is unmatched. The Speakers Series attracts policymakers and thought leaders while the securities moot court program demands your application of the coursework. The program's dedication to job placement is time-tested and its alumni are friendly and far-reaching. It is an elite securities law education."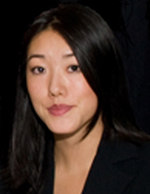 Sara Bakkar '07
Upon graduation Sara was a judicial clerk to the Honorable Michele D. Hotten of the Circuit Court for Prince George's County, Maryland. Sara formerly worked for the Financial Industry Regulatory Authority (FINRA) in the Department of Corporate Finance reviewing public and private offerings. She also worked in FINRA's Enforcement Department for six months.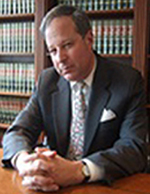 Myles Edwards '02
Mr. Edwards specializes in Hedge and Private Equity Fund law and his practice includes counseling existing and start-up funds on the manner in which to navigate U.S. securities laws and also liaises with off-shore attorneys to provide a comprehensive perspective on these matters.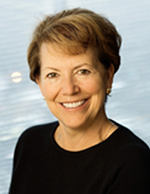 Mary Sjoquist '82
"As a not so recent grad, I have watched with pleasure the development and expansion of the Securities Law Program under the leadership of David Lipton."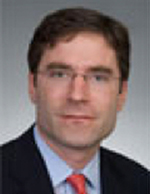 Elliott Smith '07
Mr. Smith's practice involves the representation of clients in connection with securities offerings, mergers and acquisitions, private equity and venture capital transactions, both internationally and domestically.
"The alumni network of Catholic University and the Securities Program in particular were an integral of my job search and eventual placement with a firm. I reached out to several alums of the Securities Program who were generous in their willingness to pass along my résumé and make introductions. Participating in the classes, moot court, and social events of the Securities Law Program helped me network for interviews and become familiar with the securities bar in D.C. I am now working for an international law firm doing domestic securities work as well as cross-border M&A and project finance."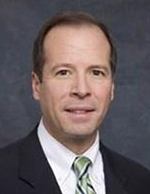 Anthony J. Colucci III '83
"The CUA Securities Law Program initially was the only one of its kind. It was unique then, as it is now, because it teaches students to seek real answers to ever evolving securities issues. Whether your practice eventually leads only to the area of securities law, or elsewhere, that training is priceless."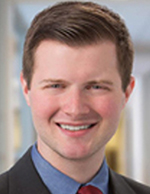 Daniel B. O'Connell '16
"The Securities Law Program was one of the main factors that influenced me to choose CUA Law. I had heard great things about the program prior to attending CUA, but once I became a student, over the course of three years, I experienced firsthand many of the benefits that the program offers. My favorite aspect of the program is the quality of the faculty, who are full-time practitioners in private practice or with the government. The course offerings span both the fundamentals of the federal securities laws, such as issuance and trading of securities, as well as more specialized subjects, such as derivatives, mutual funds, and enforcement. Those courses cover the law as well as policy and business considerations that practitioners need to be cognizant of. In addition to course offerings, the program puts on a fascinating lecture series every year, and the Securities Law Moot Court program is a great opportunity to improve your advocacy skills as part of a close-knit team. The program has a close, supportive, and widespread network of alumni who are on hand to assist and mentor students. My classmates and I have had opportunities to intern and work in a tremendous range of environments: government, private law firms, exchanges, self-regulatory organizations, and trade associations, to name a handful. And of course, the program's director, Professor David Lipton, is an enthusiastic and dedicated leader who has gone above and beyond to ensure that students get the most from their experience.
The knowledge and experience I gained as a Securities Law Program student helped sharpen my analytical skills and shaped my career focus as a law student, and provided a foundation that allowed me to hit the ground running in my current position."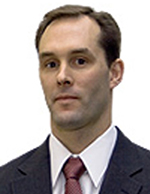 Timothy Nagy '98
"The securities alumni network was instrumental to me in landing a position at a prominent self-regulatory organization after law school. Later, I moved on to an international securities law firm. I continue to encounter many skilled and gifted CUA Law alumni in my current position with one of the country's leading broker-dealer practices."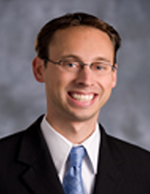 Eric Oxley '04
Eric Oxley is a Shareholder and member of the M&A/Securities and Business/General Counsel Practice Groups. "I love what I do and am grateful for the training I received in the Securities Law program at CUA, including the amazing and unique opportunities it provided in terms of internships, which I fully utilized and have found to be very beneficial to my career development."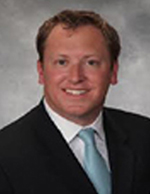 Mark Ruddy '00
Mark Ruddy, an alumnus and adjunct professor to the securities program, is founder of a boutique law firm catering to commodity traders and other participants in the financial derivatives markets.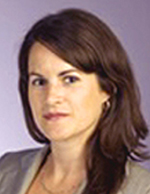 Emily Penney O'Neill '03
"I always felt that the best part of attending CUA law school was the people -- the students, professors and staff were friendly and helpful and provided a real sense of community. I have found that this sense of community continues through graduation. Those in the CUA alumni network (particularly in the securities group) are always willing to pick up the phone or send an e-mail for a fellow alum."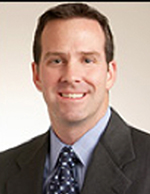 Andrew Brady '96
"Professor Lipton and CUA have provided invaluable assistance throughout my career. Professor Lipton's contacts and the excellent reputation of CUA's federal securities laws curriculum helped me secure an internship and then a permanent position at the Division of Corporation Finance. After nearly 10 years at the Securities and Exchange Commission, I lateraled to Skadden Arps in the summer of 2007. I look forward to continuing my relationship with Professor Lipton and the CUA Securities Law Program."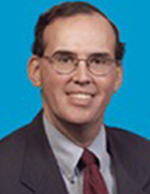 Michael Missal '82
"In 2015 I was appointed as Inspector General of Veteran's Affairs. I attended the original meeting of the Securities Law Group at the old Holiday Inn on Michigan Avenue. It was an intimate group at the time. My practice focuses on representing corporations, officers and directors in enforcement investigations by the SEC, FINRA, Department of Justice and state securities regulators, as well as conducting internal investigations. I led internal investigations of such diverse companies as WorldCom, CBS News' 60 Minutes, subprime lender New Century Financial Corporation and Service Corporation International, the largest provider of funeral homes and cemeteries."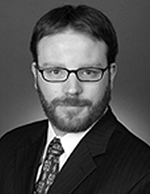 Devin Swaney '03
"Constituting one of the only programs with a totally comprehensive securities course offering, Professor Lipton's Securities Program (and the Securities Law Students Association) provided me with a big picture approach to the world of finance and securities. Since graduation, I've been all over the board: I was a senior trial attorney; I later became a Partner with the law firm of Covington & Burling where I focused on a derivatives practice .Corporate/Regulatory/issuance work for mom-and-pop shops, asset-backed securitizations for the biggest underwriters/issuers/sellers on the Street, financial reform advisory work, securities litigation and more. At every step, I find myself muttering: 'What in the world did Uncle Davey say about that back in the day?'"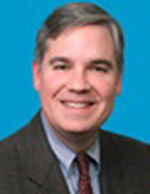 Mark Amorosi '94
"CUA's securities law program is comprehensive, disciplined and practical, covering all vital areas of the federal securities law. The faculty teaching the program is highly experienced, knowledgeable and engaging, and the network of program alums runs deep in government agencies, law firms, and public and private companies. I started my career in securities law at the Securities and Exchange Commission in a position that I obtained through contacts that I developed at the SEC while participating in CUA's externship program. After the SEC, I joined K&L Gates and am now a partner in its Investment Management Practice Group, which is one of the country's largest and most experienced investment management groups, with more than 100 lawyers in over 14 offices in the United States and abroad."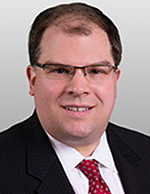 Stephen Humenik '99
"I am a Senior Trial Attorney at the CFTC's Division of Enforcement. I handle a variety of fraud and manipulation cases, but enjoy focusing on energy market cases. I have enjoyed staying in touch with Professor Lipton and attending events to catch up with alumni and to meet current students interested in the CFTC. I welcome interested students to contact me."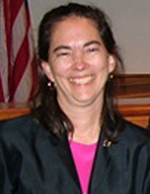 Katherine A. England '81
"I hope the school knows what a wonder the Securities Program is. There is no other school that I feel connected to in the same way that I feel connected to CUA and that is because of this program. It is the best. You send us wonderful interns just when we need them. I am a proud graduate."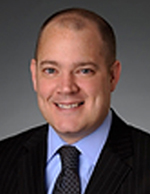 Jonathan Bagg '04
"My work has involved capital markets transactions on three continents representing both underwriters and corporate issuers. At my law firm when recent graduates start they normally rotate through several practice groups to find the right fit for them within the firm. Thanks to the Securities Law Program and the courses offered therein I came to the firm with a basic understanding of the terminology and procedures relating to corporate finance and capital markets transactions so that I "hit the ground running" and was able play a more significant role than a junior associate normally would and was instantly integrated into the finance and capital markets practice group. Having this experience is, in part, what allowed me to work out of our London office for a few years."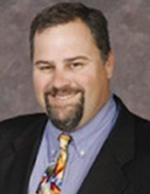 Kevin Hull '99
"I came to CUA after eight years in the securities business seeking the law skills to ensure what I called 'permanent employability.' The securities law education at CUA Law was connected and comprehensive, giving me the opportunity to bring more to the table than other practitioners at my level. It is not just about the diverse coursework, it is the Securities Alumni group and contacts and opportunities in Washington, D.C. An internship at FINRA is leveraged into a slot in the SEC Student Observer program, which is leveraged into a paid position at the SEC, which is leveraged into a clerk position at one of the top law firms in D.C., which is leveraged into six years of private practice at top firms in New York City and California, which is leveraged into the CEO slot at a broker-dealer that successfully raised billions of dollars for its affiliated investment programs. While there is a heavy dose of personal drive, commitment and ambition underlying anybody's success, the solid CUA Securities Law Program and its unparalleled network of contacts at the center of the securities law universe is the foundation under the stepping stones."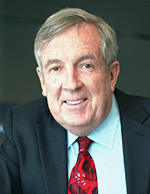 Steve Robinson '84
Steve Robinson, CUA 1984, is a Partner with the law firm of Hogan Lovells. Steve is recognized as Hogan Lovells leading education lawyer in the China Practice, with offices in Beijing, Shanghai and Hong Kong, having launched the practice for Hogan Lovells in Beijing in 2002.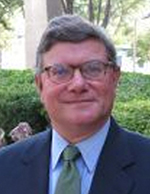 Andy Favret
'87
"I was formerly a Regional Chief Counsel for FINRA Enforcement, located in the New Orleans office. I currently serve as an Independent Counsel foa a large financial services firm. My first exposure to securities law, or for that matter to the idea of "securities" in any fashion, came during my first week in Prof. Al Rusch's securities law class, when he gave each of his students a copy of the 1983 paperback edition of How to Buy Stocks, which I still keep on my office bookshelf. I take pride in being a part of the Securities Law Practice Group alumni, and am continually surprised at the number of members of that group whose careers touch on this area of the law."