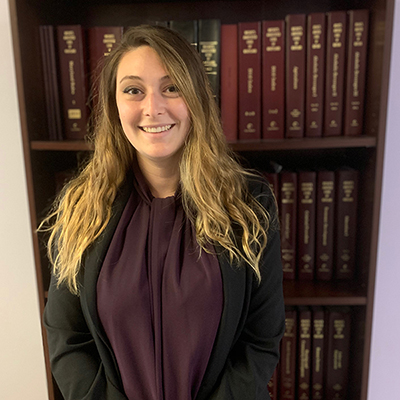 This past summer I interned at the Sexual Assault Legal Institute (SALI) in Silver Spring, Maryland under the Maryland Coalition Against Sexual Assault. SALI provides comprehensive legal services to survivors of sexual assault, providing services such as protective orders, family law matters, housing issues, employment law matters, prison rape elimination act cases, immigration law matters, school issues, and safety planning.
Over the course of the summer, the attorneys at SALI ensured I was an active member of the team and helped tailor my experience to my legal interests. I was involved in our client's cases in numerous ways; for instance, I was performing client intakes, creating a safety plan with clients, conducting legal research, drafting various motions, orders, and legal memorandum, sending requests for discovery, examining discovery materials, and assisting with trial preparation. I was also able to come to court with the attorneys to observe different stages of trial and different court proceedings. I observed a wide range of proceedings, ranging from final protective order hearings to child custody hearings. I was grateful for the opportunity to observe court procedures and trial skills application in everyday practice. I woke up excited to go to work. Not only did I have great mentors in the attorneys at SALI, but I loved the work I was doing working with survivors. After spending a majority of my summer assisting one of the attorneys with their trial preparation for a child custody hearing, I was able to go to court to observe the hearing. This was just one of many moments that made me so grateful to be working at SALI over the summer, helping survivors with their legal needs. It was inspiring and humbling to help advocate for survivors' legal rights. In this way, I was minimally involved in their journey towards healing.
I would not have had the opportunity to help survivors in this way without the SPIL Stipend. The stipend enabled me to grow as a law student through my experiences at SALI without having to worry about supporting myself financially. In this way, I was able to completely dedicate myself not only to my own education, but to assisting the attorneys at SALI with the commendable work they do with survivors. My experiences last summer have only reaffirmed my desire to work in public interest, specifically working with issues relating to family law and domestic violence. The stipend has enabled me to gain experience in public interest, so when I graduate law school and pass the bar, I can be the best attorney I can be for my future clients.