Program Overview
The Catholic University of America Columbus School of Law (Catholic Law) prides itself on its vibrant Hispanic community of students, faculty, and alumni, and we are committed to recruiting and training the next generation of outstanding Hispanic lawyers. That's why we launched the Hispanic Student Mentoring and Leadership Program, a new initiative designed to support our Hispanic students as they strive to realize their full potential.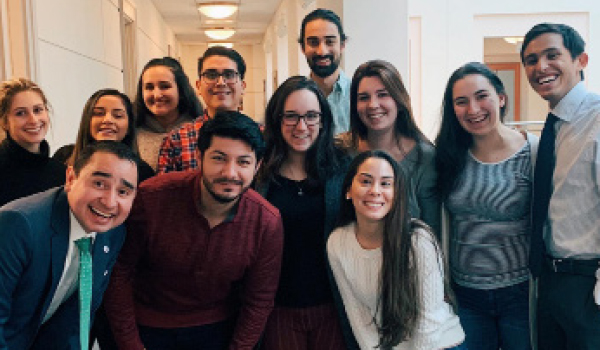 The Program is an effort to empower our Hispanic students at all stages of their legal careers. That starts on the day they are admitted to Catholic Law, when Hispanic faculty and current students reach out and guide students who wish to discuss their decision to come to our law school. But our commitment does not stop at the doors to Catholic Law. Throughout their time here, our Hispanic students may receive one-on-one mentoring and career advice from Hispanic faculty members and become part of an active and high-achieving community of Hispanic students.
We invite you to explore all that Catholic Law has to offer you and what you can achieve through a life in the law. Take a look at the careers of our Hispanic faculty: an expert in international law and a constitutional lawyer who served as a law clerk on the United States Supreme Court. Check out our clinical offerings and pro bono program, where students learn the practice of law by working on real cases under the supervision of faculty. Learn what it's like to be a Hispanic student at Catholic Law. And read about what Catholic Law has meant to the careers of our Hispanic alumni.
\We are excited about your future in the law. The Hispanic Student Mentoring and Leadership Program will help you make it the future that you want it to be.