August 22, 2023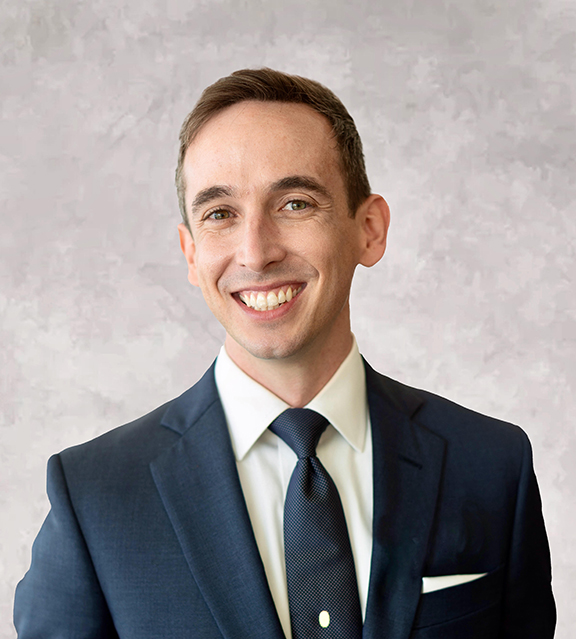 Daniel T. Kane '15 has always felt drawn toward contributing to—and bettering—the communities with which he finds himself most involved. For one such community, The Catholic University of America Columbus School of Law (Catholic Law), Kane's consistent involvement has manifested itself through his participation on the Alumni Council, of which he has been a part since 2016. As of May 2023, however, he has furthered this involvement, assuming what is for him a new position: Alumni Council President.
"The Alumni Council presents a unique opportunity to lead by example and demonstrate how gifts of time, talent, and treasure can profoundly enhance the law student experience and our professional community," Kane said during a Q&A with Catholic Law. "I am excited to work with fellow alumni from all backgrounds and traditions to enhance all components of the larger CUA Law community."
An advisory body rather than a governing one, the Alumni Council offers guidance to the Dean and officers of the Law School by providing insights based on outside knowledge and alumni experiences. Kane succeeds outgoing Alumni Council President Arielle Giordano '15.
Kane, who now serves as an Assistant General Counsel for the Office of Management and Budget, has long valued the supportive community that Catholic Law provides its students and alumni. During the same Q&A, he reflected on some of the more influential moments which he experienced as a Catholic Law student, including the lasting memories of his first-year oral arguments.
"I remember the weeks of research, writing, and mock arguments culminating in that early attempt in persuading three jurists that my client was correct," he noted. "But, what sticks out most in my memory is when the judges each confessed that they were alumni, that they had each been trained by Lewis and Jennison years before, and that they too once stood before three alumni masquerading as judges."
To Kane, the presence of Catholic Law alumni at an event organized for first-year law students revealed a willingness to remain engaged with their alma mater: "It was a really formative moment for me, personally, because an engaged alumni community was unveiled—one that I endeavored to join and have maintained active membership in ever since."
More information about the Alumni Council, its members, and other opportunities for Catholic Law alumni can be found here or by contacting Allyson Cannon (cannona@cua.edu), Director of Alumni Relations.