April 21, 2021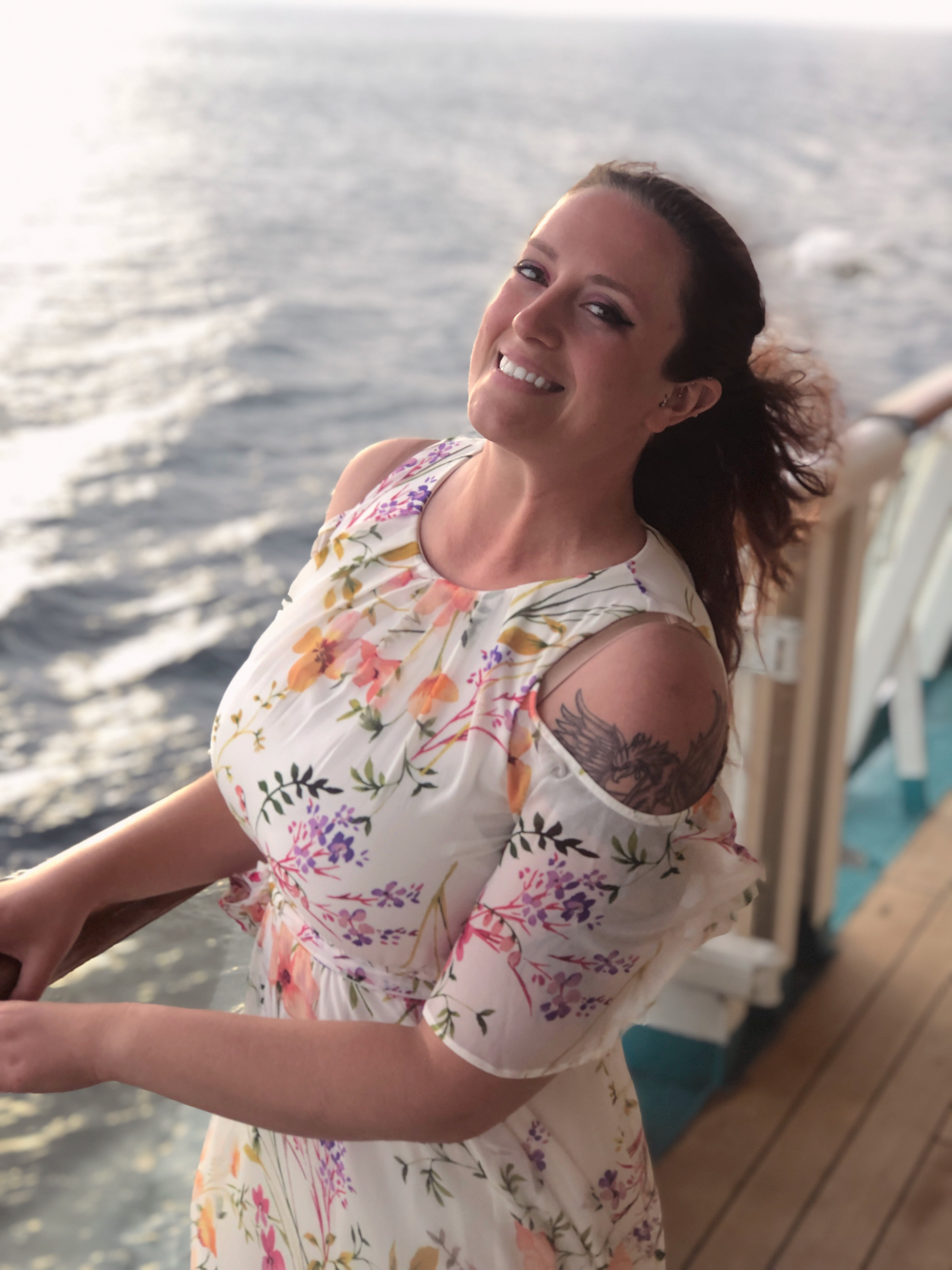 Catholic Law's Part-time Evening Division is carefully designed to meet the needs of working professionals pursuing their JDs. With supportive faculty and staff and a small, tight-knit community, students have four years to complete their degrees—allowing them to balance full-time work with the rigorous expectations that come with completing a law degree. With mere weeks left in her law school career, fourth-year law student Rebecca Benedetto reflected on her time at Catholic Law.
Benedetto has worked in law firms since 2015, starting out as a paralegal in a small, boutique firm. Regarding that time, she shared, "I worked as a paralegal for two years and loved the work. It was pretty cool to talk with and work with attorneys in different areas of law." While she enjoyed the work, Benedetto also had a long-held desire to get her JD. Since she was young, she'd been told she would make a good lawyer and it ignited her dreams to one day become one. When a naysayer told her that her struggles with anxiety would keep her from being successful in law school, Benedetto became even more resolved to go after that dream—she just needed to find the right fit. As Benedetto began exploring her options, Catholic Law quickly jumped to the top of her list. With its small community, distinguished faculty, and "excellent evening school program," Catholic Law was equipped to help Benedetto achieve her goals.
In addition to her JD, Benedetto is also pursuing a certificate through the Comparative and International Law Institute (CILI). Designed to give students the opportunity to pursue courses in the public and private sectors of international law. Benedetto has completed focused, concentrated coursework, that has helped her to hone specialized legal skills and enhance her understanding of this dynamic area of the law. As an evening student, Benedetto's schedule is full and it has often been difficult to add anything more on top of her course load and her day job. She opined, "My full-time job is my extra-curricular activity." She has, however, used what limited free time she has to assist with the Veterans Clinic. Benedetto explained, "I'm not enrolled, but I'm still helping out the professor. It's really great to help people get their deserved benefits from the system for their service."
Of course, with the ongoing pandemic, navigating the last year and a half of law school has come with a unique set of challenges. Benedetto has realized that the lack of structure has been the biggest obstacle for her. Benedetto admitted, "Only that taking online classes is more difficult than anticipated. It's easy to be tempted while on your computer and having at-home distractions creates a hindrance." She continued, "I realized that it's easier to sacrifice your study time for Netflix or hanging out with friends since I'm not physically meeting for classes. Losing that structure is something I struggle with."
In an effort to find a sense of balance in her busy life, Benedetto has relied heavily on mindfulness techniques. She shared, "I meditate and find time to be quiet. I also put my mental health before anything else. So having someone to talk to is great." Benedetto also looks forward to the day when she can revive her enjoyment in reading for fun. "I wish I could read for fun, but currently, I only have time and brainpower for academic required reading." With graduation fast approaching, she is eager for the next chapter of her law career.