April 14, 2021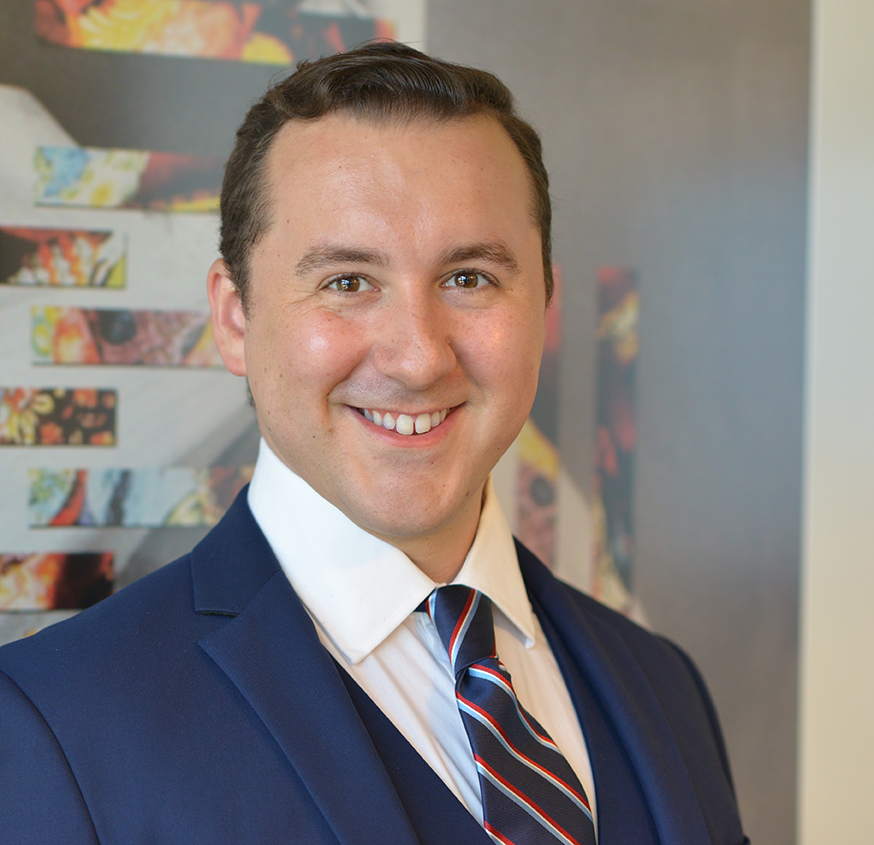 The Catholic Law community is collegial, compassionate, and connected. Known for an atmosphere of camaraderie and a small student-faculty ratio, students are happy to see their peers succeed in this unforgettable law school experience. For second-year law student Timothy Manion, this was exactly the type of law school he was looking for and what most attracted him to Catholic Law. Manion explained, "Most other schools I applied to have a hyper-competitive atmosphere. I could tell Catholic was much more focused on community, and that has proven true." He added, "Since coming to Catholic, I've made great connections and even better friends I know I can rely on. Having such an incredible support group has made my law school experience much easier than if I had to spend all my time competing against my classmates." As Manion approaches the end of his second year of law school, he took time to reflect on his experience so far.
Manion's road to Catholic Law looks a little different than most who pursue a law degree. Originally from Chicago, Illinois, Manion traveled south for his undergraduate program. Manion attended the University of Miami's Conservatory of Theatre Arts and after earning his Bachelors of Fine Arts in Musical Theatre, Manion spent the next several years as a performer. Manion acted in Miami, Chicago, as well as across the Midwest and Texas. After a few years, Manion ultimately decided to change directions and pivot towards a legal career. Manion shared, "The reason I finally decided to attend law school is that I love making a positive impact in peoples' lives, and I knew that the skills I developed as an actor would translate well into the legal profession."
Since starting law school, Manion has found his place within the Catholic Law community, engaging in several co-curricular opportunities on campus. After participating as an Associate Member of the Moot Court Association this year, Manion was recently elected the organization's Vice President for Alumni Relations and Networking and will serve in the role for the 2021-2022 academic year. Manion also serves as President of the Irish American Law Student Association (IALSA). Manion has also found ways to integrate his passion for theater into his experience at the Law School, participating in a production of Peter and the Starcatcher with a student-run organization on campus.
As a 2L, both of Manion's years in law school have been impacted by the COVID-19 pandemic. Each member of the community has had to adapt to fit a new model of learning and working. This has allowed Manion to evaluate and gain a better understanding of his own learning styles. He shared, "I've learned that, in order to stay motivated while everything is still locked down and uncertain, there is a significant difference between being happy and being content." Manion continued, "To keep growing as a student and as a person during this pandemic, I frequently ask myself if I'm actually happy with where I'm at or merely content, and if I'm just content, what I can do to reach happiness."
To further cultivate that sense of happiness, Manion looks for ways to maintain a good work/life balance. To create that sense of balance, Manion makes finding time for his hobbies a priority. He shared some of the interests he taps into, " I play guitar and sing, I cook, and I take advantage of the many art museums D.C. has to offer." Manion also shared his secret weapon for when things get particularly stressful for him. "When I'm really stressed, I blast Disney music and clean my apartment. Most importantly, I make time to check in with my friends."
Looking forward to his final year at Catholic Law, Manion continues to be reminded of the importance of community—both personally and academically—that drew him to the Law School in the first place. He concluded, "I can't stress enough how much of a positive impact surrounding myself with good friends has on my success in law school. Not only do I have reliable study partners and network connections, but a support system I can turn to when things get tough or stressful or even just when I need a break from studying. If I could give any advice on how to make the most of your time in law school, it would be to not just find good study partners but genuine friends that you know you can always rely on."