February 19, 2021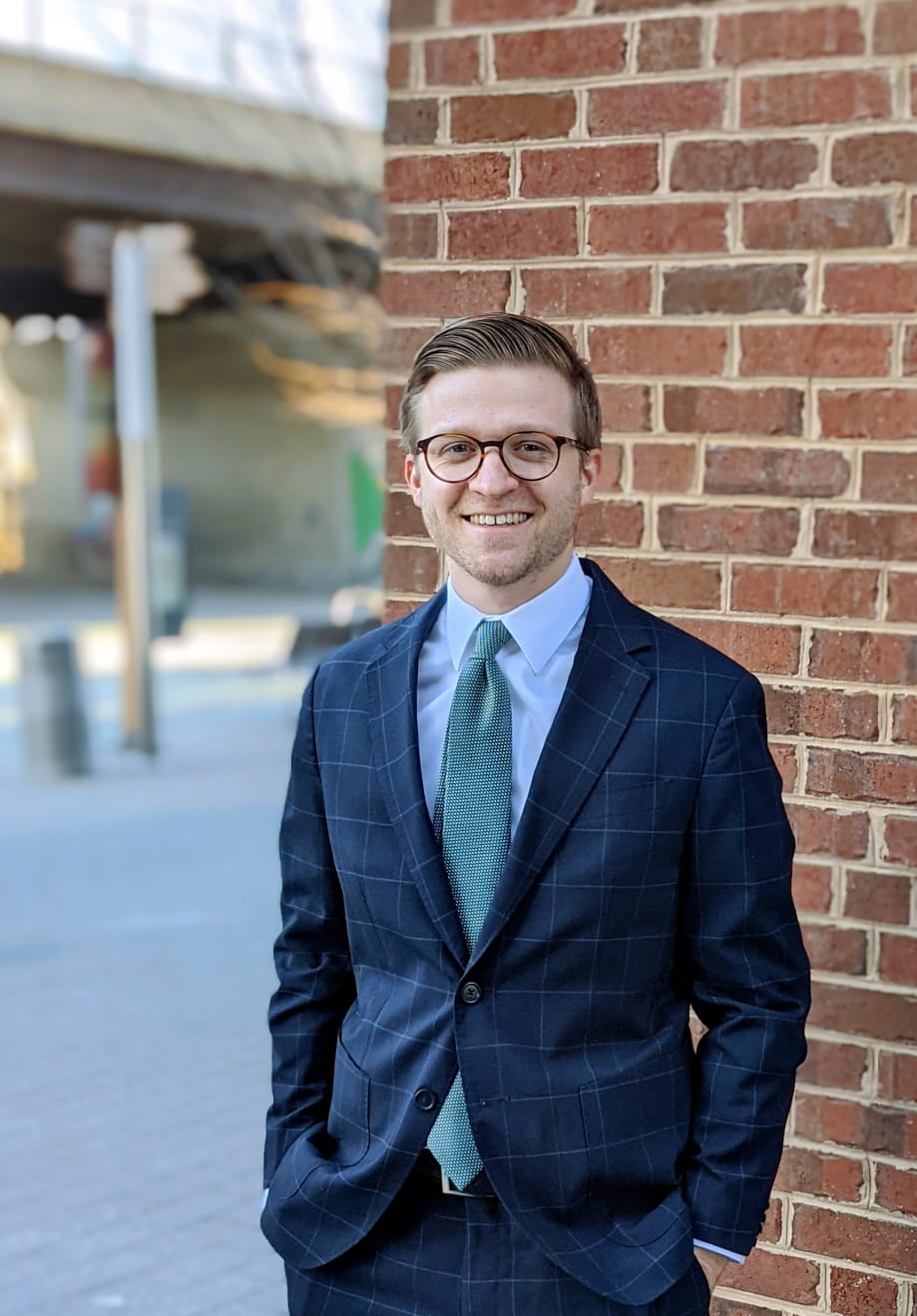 Catholic Law offers an enhanced curriculum to students interested in exploring the many important legal questions and policy debates surrounding various specialized areas of practice. In allowing students to focus on a specialization, they graduate practice-ready in the area of their chosen interest. Third-year law student John Bat recently shared about his journey to Catholic Law and his experiences learning and working in the Law and Technology Institute (LTI) and Comparative and International Law Institute (CILI).
Originally from Houston, Texas, Bat attended the University of Missouri for undergraduate school where he majored in News Editing and Writing. He had also long considered the idea of continuing his education in pursuit of a law degree and after an internship at an employment firm during undergrad, he was even more sure of the idea. Despite his interest, Bat did not immediately go straight into law school. Instead, after graduating from Missouri, Bat joined CBS News as an entry-level news producer in Washington, D.C. Working in broadcast news opened Bat's eyes to emerging trends and new issues circulating industries like the technology field. Bat shared, "It was my work in journalism that really accelerated my interest in law school."
Having enjoyed his time in the capital, when it came time to choose a law school, staying in the city felt right to Bat. In his search, Catholic Law stood out for several reasons—not the least of which was the school's strong LTI program. Bat noted about his interest in the program, "This was the area that I had planned to specialize in after having worked in the media. I am glad I chose Catholic Law because LTI has really opened some doors and exposed me to new opportunities throughout my time here, which I believe will shape the trajectory of my career."
Bat has actively sought out numerous opportunities, on- and off-campus, to further explore his interest in law and technology and gain invaluable experience in the field. Bat's primary focus in co-curricular activities has been the Catholic University Journal of Law and Technology (JLT). Keeping him connected to his journalism background while helping him to explore emerging trends at the intersection of law and technology, working on JLT has been exciting for Bat. Now as a 3L, Bat has taken on the mantel of Editor-in-Chief of the Journal's 29th Volume. The position, which occupies much of Bat's time outside of class, has been rewarding, but it has also come with its own set of challenges—particularly because of the pandemic. Reflecting on his time as Editor-in-Chief, Bat said, "This past year has certainly been a challenging one with everything mostly being virtual. Usually, the Journal suite is the perfect environment for collaboration and bouncing ideas and questions around. Despite not having this, the Journal has been able to stay locked in on producing the 29th Volume." Bat continued, "What I have been impressed with the most is how everyone on the staff—the editors and the associates—has really stepped up to the plate under pressure. It brightens my day to see everyone actively striving to collaborate and help each other despite the physical distance."
In the time he has had between classes and JLT, Bat has also taken advantage of available practical experiences. He noted, "My learning at the Columbus School of Law has included many valuable experiential opportunities." Through the direction and support of faculty and peers, Bat has worked at organizations worldwide—including a boutique law firm in Poland specializing in intellectual property (IP) and clerking for a commissioner at the Federal Communications Commission (FCC). Currently, Bat is interning with the Telecommunications Consumers Division at the Enforcement Bureau of the FCC. There, he is helping to investigate instances of fraud and abuse of the nation's telecommunications infrastructure, including spoofing and robocalling. Additionally, he is learning about the legal procedures employed to levy forfeiture penalties against violators of federal laws banning illegal robocalls.  
Bat has also embraced the strong culture of pro bono work that is embedded in the Catholic Law community. He shared, "Pro bono is an experience that I have found to be perhaps one of the most significant of law school. By volunteering at the Landlord Tenant Resource Center with the D.C. Bar, I had the opportunity to assist lawyers in rendering legal assistance to Washingtonians with critical housing and property questions." Through his work, he has addressed critical questions facing many in D.C.
Between classes, JLT, and his various internships and pro bono work, Bat has definitely had a full plate while at Catholic Law. The highly competitive environment created by law school requires near-constant preparation and work/life boundaries often get blurred. Bat admitted, "Law school has taught me that only I can be my main manager, loudest advocate, and most ardent timekeeper. I have to be the controller of my own work-life track. This is a real challenge."
And rise to the challenge, he has. As the graduation draw closer, Bat looks back on his time at Catholic Law with gratitude. He concluded, "I could not be happier about my choice to attend the Columbus School of Law. Overall, the professors and the curriculum have challenged me every single day. Sometimes that challenge has felt like a three-year-long journey out at sea with some of the smartest and kindest people you've ever met as your crewmates."