April 29, 2021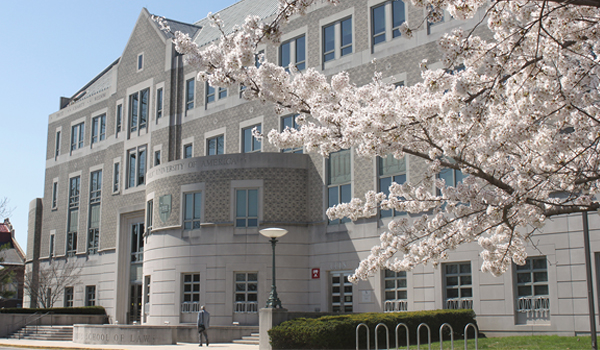 Catholic Law graduates make up a connected and engaged network of alumni who are committed to the Law School for the benefit of our current students and the Catholic Law community at large. Leadership within the alumni body stems from the Columbus School of Law Board of Visitors (BOV)—the members of which serve as counselors to the Dean of the Law School—and the Alumni Council—which acts as the governing body of the Catholic Law Alumni Association. Spring marks a time of leadership transition for both the BOV and the Alumni Council and the Law School is excited to announce the newly elected leadership for both.
Douglas Bonner '83, who has chaired the BOV's Development Committee for the past year, has been selected as the new Chair of the BOV. Outgoing Chair, Jeffrey Puretz '81 will stay on the board and continue his work on the Philanthropic Financial Committee.
The newly elected leadership for the Alumni Council are Arielle Giordano '15, President; Sanchelle Charles '14, Vice President; Stanley Woodward '08, Past President; Daniel Kane '15, Treasurer; and Frank Russo'18, Secretary.  The outgoing leaders Woodward, President; Jonathan Tabacoff '14, Vice President; Jim Anagnos '96, Past President; Leah Quaile Curran '12, Treasurer; and Giordano, Secretary, have provided wonderful direction throughout their tenure. Special thanks to Tabacoff for the extraordinary work he has done with the Law School's Office of Admissions, and to Quaile Curran for holding multiple leadership positions over the years.
Dean Stephen C. Payne shared his thanks, "On behalf of the Catholic Law community, I wish to express my tremendous gratitude to each of the outgoing officers and thank them for their service to and stewardship of the Law School. With this transition, we also look forward to the leadership of our new officers and are eager for the year ahead."