August 24, 2020
Throughout the month of August, the Columbus School of Law welcomed incoming first-year students with its first-ever all virtual orientation program.
Taking advantage of some of the benefits of online learning by gathering earlier and more often, first-year students had the opportunity to participate in an entirely new 0L skills program with Professor Antonio Perez. Over the course of two weeks, Perez walked students through important sessions on legal doctrine, theory, and process as well as how to prepare for classes and exams.
The official three-day orientation began on August 18, 2020, with a virtual welcome to the Classes of 2023 and 2024. Assistant Dean for Student Affairs and Dean of Students Katherine Crowley made opening remarks, being the first to welcome the new class of students. Dean Crowley then introduced Dean Stephen C. Payne.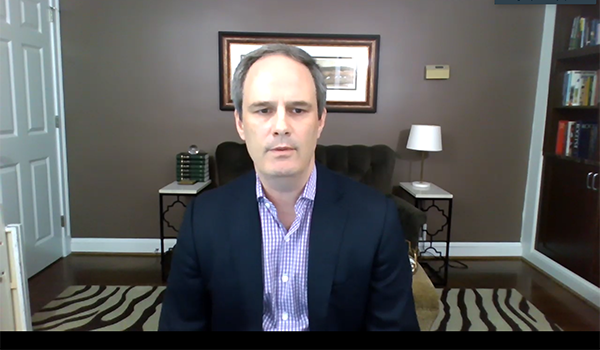 Dean Payne excitedly addressed the group, "D.C. is the greatest place to study law and to be a lawyer." He then outlined the countless opportunities that lay before the new group, mentioning an amazing alumni network, unique and impressive programs and areas of specialization, and the most important opportunity—learning to think like a lawyer. Dean Payne concluded his remarks with an age-old law school exercise, asking students to "look to the left, look to the right…" Then he gave them a unique insight into Catholic Law's tight-knit community, "think about this for a second because I have to tell you at our school—because of who we are as a community—both of those people are likely to still be sitting right there with you at graduation."
During the next session, a 1L Faculty Panel moderated by Dean Payne, professors discussed "How to Succeed in Law School: The Faculty Perspective." Members of the Catholic Law faculty added voices of welcome and introduced themselves, their specialties, and the courses they teach. Professors J. Joel Alicea, Cara H. Drinan, Lisa Everhart, Mary Graw Leary, Kathryn Kelly, and Megan La Belle then answered a series of questions posed to them by the dean.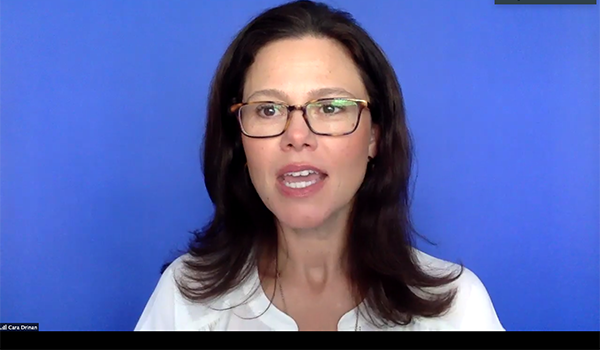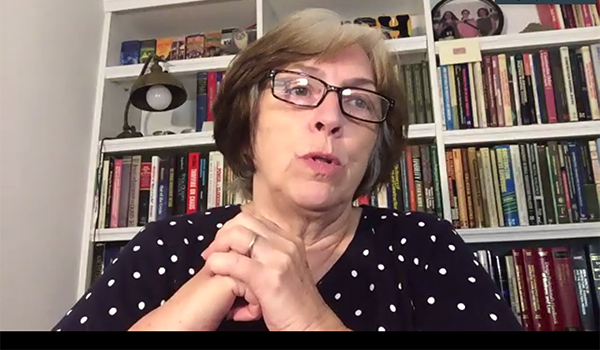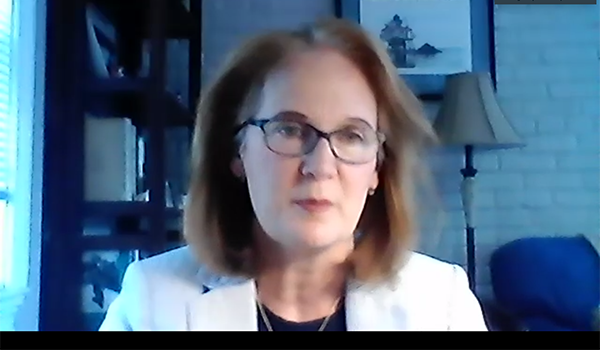 The first day of orientation programming concluded with an optional virtual Welcome Mass, presided over by the University Chaplin and Director of Campus Ministry Reverend Jude DeAngelo, OFM Conv.
Day two provided the incoming students with an introduction to Library and Research Services as well as Student Services. Both information sessions provided students with tips on how to navigate the many important and valuable resources that are available to students at Catholic University.
The final day of Catholic Law's orientation program included two final information sessions designed to help students consider practical tips for the classroom and ways in which they can build stronger connections with their classmates. The first was an "Introduction to Law School Study Skills" with Professor Sarah Duggin, and the second, "Implicit Bias Training" was led by Assistant Dean for Admission and Diversity Officer Shani Butts.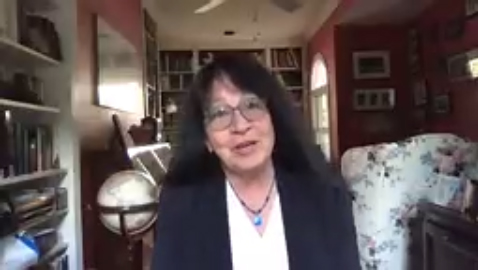 Duggin skillfully walked students through an important study skill on how to brief cases for class. Members of Catholic Law's Diversity & Inclusion Advisory Council. Council members Lauren Sormani (3L), Arthur Osueke '17, Erica Hornbuckle (3L), Assistant Dean for Career and Professional Development Tonya Gaskins, Mike Lyles '94, Stella Lee Ghattas '12, and Professor Stacy Brustin spoke about bias and the many ways it can manifest and limit personal connection. 
The orientation program concluded with closing remarks from Dean Payne and followed by a new student induction oath—led by the Honorable Lawrence M. Lawson '72.