July 28, 2017
CUA Law Professor
Robert Destro
co-wrote a July 26, 2017 op-ed in the
Washington Times
entitled "Kurdistan: A proven sanctuary and 'safe haven' for refugees." See below.
Kurdistan: A proven sanctuary and 'safe haven' for refugees
From: The Washington Times
Date: July 26, 2017
By: Robert A. Destro and Carole A. O'Leary
The people and regional government of Iraqi Kurdistan have long played a vital role in protecting Christians, Yazidis and all religious minorities. Muslims and non-Muslims alike are free to practice their religion openly in the Kurdistan Region of Iraq.

Of equal importance, since the Islamic State (ISIS) took over large areas of northern Iraq in 2014, the Kurdistan Regional Government (KRG) has provided vital security and assistance to almost 2 million internally displaced Iraqis and Syrian refugees - mainly Christians, but also Yazidis, and others.

Reflecting on the important role of the KRG, His Excellency Bashar Matti Warda, the Chaldean Archbishop of Erbil, stated that: "During the darkest points of the crisis, the KRG, and in particular the leadership, showed great solidarity with us, attending Christmas Mass with us, stating publicly that we would live here together or die here together."

His Excellency added that: "The most important thing the KRG did for us during the crisis was to respect us and show that our people had value in the fabric of the social community."

Currently, the KRG is providing sanctuary for an estimated 1.8 million refugees and IDPs:

- Some 250,000 of these are refugees from Syria, and the rest are IDPs from within Iraq.
. . .

Robert A. Destro and Carole A. O'Leary are the co-directors of the Iraqi Kurdistan Religious Freedom Project, a joint initiative of Michael Moran & Associates and the Interdisciplinary Program in Law & Religion of the Columbus School of Law at The Catholic University of America.
Click here to view the article.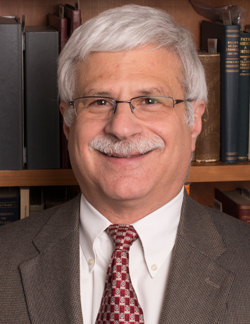 Professor Robert A. Destro's
Areas of Expertise
International Human Rights

Freedom of Religion, Speech,
and Association

Bioethics

For additional information about our professors' areas of speciality, see the Catholic University Experts page.