March 24, 2016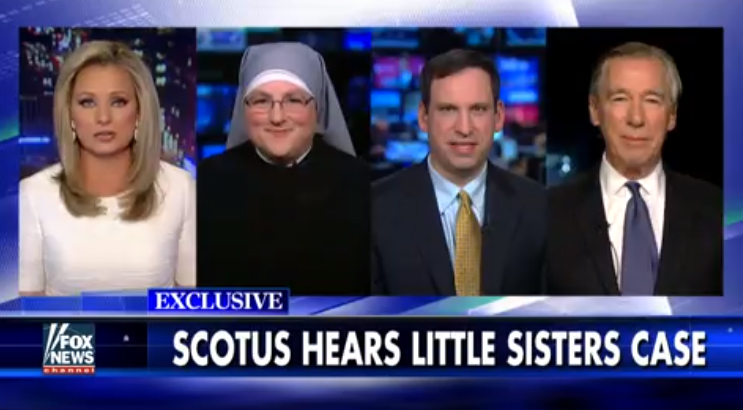 Professor Mark Rienzi and President John Garvey
Appeared on Fox News to Discuss Little Sisters of the Poor v. Burwell
Professor Mark Rienzi and The Catholic University of America's President John Garvey appeared on Fox News' The Kelly File to discuss their impression of the oral arguments before SCOTUS in Little Sisters of the Poor v. Burwell.
. . .
Attorney Mark Rienzi said that the government gave up its argument that they wanted to make the birth control coverage separate from the sisters' plan, which led several of the justices to say, essentially, that they were "hijacking" that plan.
"The truth really came out, which is the government is trying to use the sisters' plan in a way that's totally unnecessary, because of course the government can get people contraceptives without nuns," Rienzi said.