Our Graduates Thrive Everywhere
Catholic Law alumni are found throughout the nation and the world. They serve as ambassadors and members of Congress. They direct highly successful law firms. They lead advocacy groups and serve as top government officials. Many have pursued careers as attorneys in the armed forces. Nearly 200 of our graduates are members of the judiciary, serving in federal and state courts and as administrative judges in agencies and special courts.
Approximately one-quarter of each graduating class finds employment in the government sector, more than twice the national average for law schools. The Law School is a primary supplier of legal talent to the federal government.
Class of 2022
92% of Catholic Law's Class of 2022 were employed ten months after graduation in positions that are considered full-time, long-term Bar Passage Required or J.D. Advantage jobs. Catholic Law's employment rate exceeded the national average of 84.6%, which was noted in the ABA's report on full-time, long-term Bar Passage Required or J.D. Advantage jobs for the class of 2022. Those employed work in these sectors: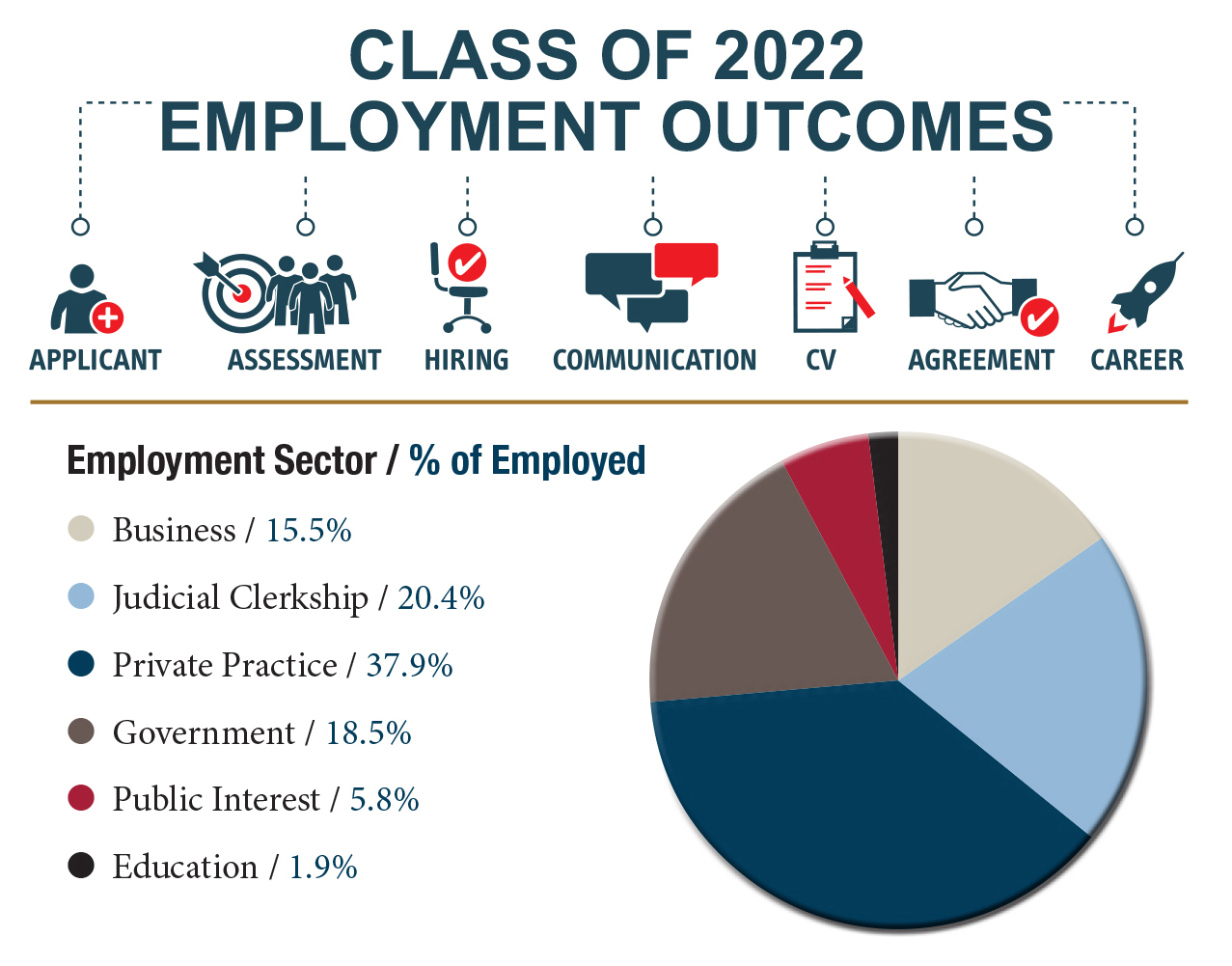 The Office of Career and Professional Development
The Columbus School of Law's Office of Career and Professional Development is dedicated to assisting students in search of internship and externship opportunities during school, employment after graduation, and career advice for the rest of their lives. Staffed by career planning professionals with advanced degrees in law, the office provides individual and group counseling, workshops, panels, instructional materials, and job listings as well as activities that facilitate direct contact with prospective employers.