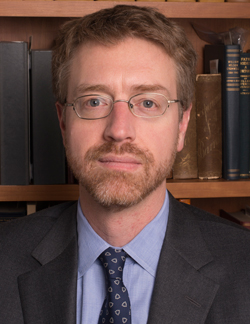 Roger Colinvaux
Director, Law and Public Policy Program, and Professor
Professor Colinvaux teaches courses in Federal Income Taxation, Legislation, and Property. From 2001-2008, Professor Colinvaux was counsel to the non-partisan Joint Committee on Taxation in the U.S. Congress and played an important role in developing the major charitable giving and reform legislation enacted during that period, including the Pension Protection Act of 2006.
Professor Colinvaux's research interests center around the federal tax law of nonprofit organizations and the overall role the tax law plays in regulating the activities of private nonprofit entities. Professor Colinvaux has testified before the Senate Finance Committee and the House Ways and Means Committee on tax reform issues relating to the nonprofit sector. He is often cited for his expertise in nonprofit organizations by major media outlets, and is a frequent speaker at academic and other conferences. He has also testified as an expert witness in litigation on tax-exempt status issues.
Professor Colinvaux is a member of the Board of Advisors of the Tax Policy and Charities project sponsored by the Urban Institute and Tax Policy Center, a Member of the Board of Advisors for the National Center on Philanthropy and the Law at the New York University School of Law, and also serves on the AALS Committee on Nonprofit and Philanthropy Law. He is past Chair of the Exempt Organizations Committee of the D.C. Bar's Tax Section.
In August 2014, Professor Colinvaux assumed the directorship of the law school's Law and Public Policy Program.
Professor Colinvaux received his J.D. degree magna cum laude from the Indiana University (Maurer) School of Law and an M.Litt from the University of Oxford (Merton College). He also clerked for the Hon. Theodore R. Boehm of the Indiana Supreme Court.
Many of Professor Colinvaux's publications can be accessed on his SSRN page.