October 18, 2023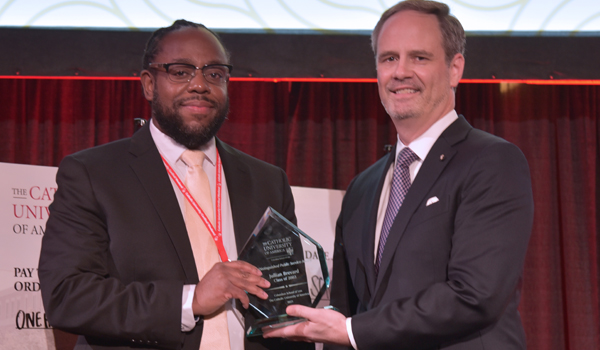 Jullian Brevard, J.D. 2003, is the current chief legal counsel for the Illinois Department of Juvenile Justice in Chicago, Ill. As the chief legal counsel, he provides legal and policy advice on all matters which impact the Department, and directs all legal and policy work of the agency.
The counsel represents the agency on all legal matters with other government entities, including federal, other state, county, and municipal offices to ensure that all actions, procedures and functions of the department comply with appropriate laws, rules, and regulations.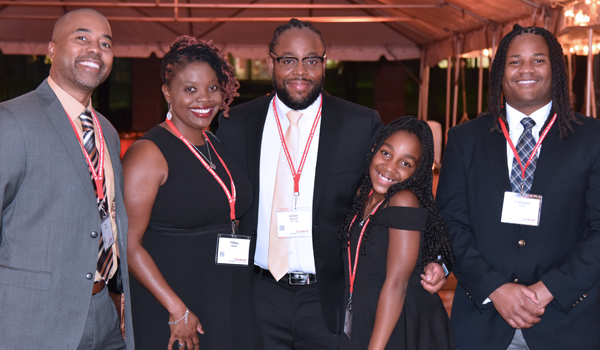 Brevard formerly was an assistant attorney general (AAG) with the Office of the Attorney General for the District of Columbia. Hen started with the attorney general's office in January 2019 and became an assistant chief in the Juvenile Section. In this role, he supervised other AAGs who prosecute minor respondents accused of committing felony and misdemeanor crimes in Washington, D.C. He also advised the Office of the Attorney General for the District of Columbia on how to effectively prosecute complex juvenile matters, conducted trainings on issues relating to juvenile prosecution, and instituted programming aimed at facilitating the theories of balanced and restorative justice.
Prior to working for the Attorney General's Office, Brevard was an assistant state's attorney (ASA) with the Cook County State's Attorney's Office in Chicago, Ill., which he joined in 2003. He began his career as a law clerk in the Criminal Appeals Division and was promoted to ASA in 2004. As an ASA, he worked within the office's homicide/sex unit, Preliminary Hearing Division, Felony Review Division, Child Protection Division, and First Municipal Community Prosecution Divisions.
In the homicide/sex unit, he prosecuted individuals accused of murder and violent sex offenses. In the Preliminary Hearing Division, he conducted hearings for findings of probable cause in felony cases and indicted felony cases. As an ASA in Felony Review, he advised police officers and detectives on legal issues regarding felony investigations as well as participated in victim-sensitive interviews with adolescent victims of sexual abuse. In the Child Protection Division, he prosecuted individuals accused of abusing or neglecting their children. In First Municipal, he prosecuted individuals accused of misdemeanor crimes in Chicago.
In 2017, he was appointed to the position of deputy supervisor within the Juvenile Justice Bureau of the Cook County State's Attorney's Offices.
Brevard is a past president of the Chicago chapter of the National Black Prosecutors Association and a member of the Juvenile Prosecutors Leadership Network. Brevard received his juris doctor from The Catholic University of America's Columbus School of Law and his bachelor of arts in history from Hampton University.