April 14, 2023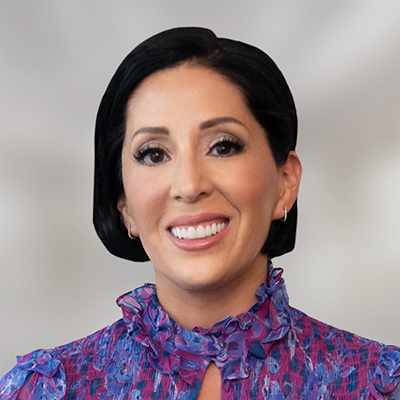 Arma virumque cano: "I sing of arms and of a man." The Latin poet Vergil commences his epic Aeneid with these lines, letting all readers know beforehand that two themes pervade his story: the fated struggle for Rome, and the leadership of the titular Aeneas therein. The life story of Jessica Springsteen '05 is by no means as gruesome, tumultuous, and predestined as the narrative which Vergil relayed roughly two millennia ago; but within, there nevertheless lies a twofold theme permeating every episode and every decision. It is a story of desire and of authenticity.
As the legend of Aeneas's expedition in Italy begins in faraway Troy, so too does Springsteen's story start in another land. Its first chapter places its protagonists in Peru, the birthplace of her parents. As her parents are reaching college-age, Peru suffers from internal conflicts that will ultimately spend four decades sowing chaos throughout the country. In the midst of such turmoil, her father emigrates to the United States, impelled by a desire to obtain an education outside his homeland. Such an education he finds at The Catholic University of America.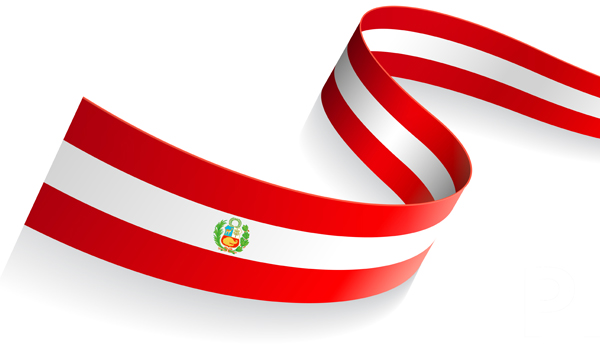 Springsteen's first appearance occurs in the second chapter, which itself takes place a few years after her father's college experience. Both her parents have since moved from Peru to Washington, D.C., and Springsteen becomes the first member of her family born in the United States. Immersed in the Peruvian-American community of the District, she learns her parent's mother-tongue as her first language and, recognizing that she has been born with a foot in both camps, begins to develop an interest in international affairs. When asked chapters later about the driving force behind this interest, she reveals that she has consistently desired to unite the two worlds to which she was exposed. It is a longing for the preservation of their intersection, a desire to live not as an American with Peruvian heritage or as an English-speaker who knows Spanish, but as a bilingual—nay, trilingual—Peruvian-American. It is a desire to be authentic.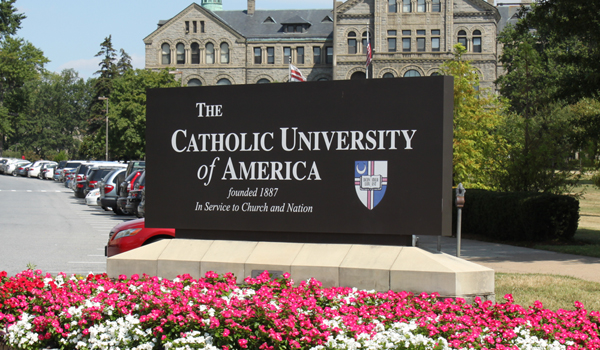 The third chapter finds Springsteen pursuing her undergraduate degree at Catholic University. Having experienced Washington her entire life, she has enrolled at her father's alma mater to study politics. She does so with no trepidation, knowing that her familiarity with its campus has contributed to her feeling welcomed there. Indeed, in later chapters, Springsteen places great emphasis on the value of community. It is a desire for community that draws her to Brookland; it is its existence that keeps her there.
Following her graduation, Springsteen is hired by the International Finance Corporation (IFC), the section of the World Bank Group dealing with the private sector. Her bilingual proficiency in both English and Spanish distinguishes her, and she is tasked with working on IFC's Latin American debt and equity transactions. The knowledge that such involvement provides pushes her to acquire another diploma, a master's degree in international affairs. She does this at a place that has always allowed her to be true to herself—Catholic University.
Yet, her time at IFC exposes her to something other than an experience helpful for pursuing a postgraduate degree in international affairs. It introduces her to a truism about the legal profession: "Lawyers aren't just litigators." Recognizing this, and driven by a desire to effect greater change on the continent that has been marred by decades of civil unrest, Springsteen decides that a law degree will facilitate her goal to positively impact economic development not only in South America, but also in the whole of Latin America. Greatly valuing the community that has embraced her during her prior studies, she enrolls at Catholic University's Columbus School of Law (Catholic Law). Retaining her position at IFC, she registers in Catholic Law's evening division and dedicates four years to her legal studies. Chapters later, she reminisces about that decision, extolling the virtues that her three Catholic University degrees have demonstrated to her employers. She notes that they exemplify focus and consistency—and, equally, the importance of community.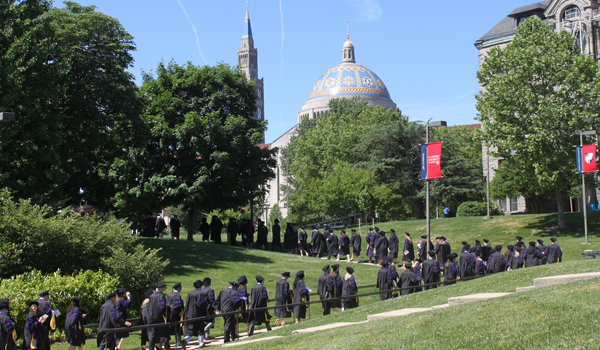 Unlike that of Aeneas, the life story of Jessica Springsteen has not come to a close. Its current chapter is that of the present day. Having graduated from Catholic Law in 2005, she currently works as a partner at Clifford Chance LLP, a London-based law firm that provides legal services to clients across the globe. During a recent interview with Catholic Law, she reflected on her time as a law student. For her, the lessons that it taught her originated outside the classroom, specifically in her extracurricular activities. Of paramount importance to her is the experience gained through involvement in moot court and mock trial, as the puzzle-solving associated with arguing in cases for sides with which she may personally disagree introduced her to techniques that she uses on a daily basis. "I spend all my time in problem-solving mode," she noted.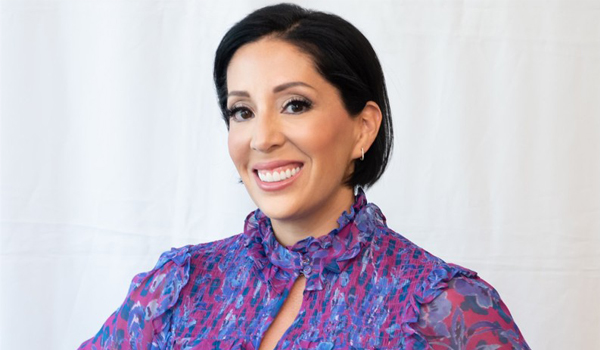 There remains another glaring difference between these two protagonists. Fate stays in the driver's seat throughout the Latin poem, but it has played a lesser role in the narrative of Springsteen's life. Her decisions, while not necessarily spontaneous, were neither predictions made by the stars, nor commands promulgated by those around her. "You can't plot out everything," she commented during her interview. In fact, she rejects the concept of maintaining a so-called work-life balance. "Balancing is some ideal that I think society has put on us," she remarked. She finds an alternative in viewing life as a juggling act, wherein each individual must constantly make value judgments in order to keep afloat the most important facets of life—family; friendships; mental health and, of course, work. To Springsteen, she views those duties as did once Coca-Cola CEO Brian Dyson in his famous "Five Balls of Life" speech: they form a collection of rubber and glass balls. The rubber balls, on the one hand, bounce; they can return to their starting point. The glass balls, on the other, are more sacred; if dropped, they will break. Each person must decide which facets of life are made of rubber and glass.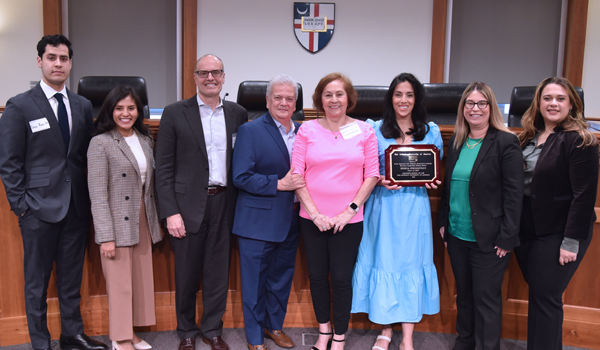 What has motivated Jessica Springsteen throughout her life is her desire for authenticity. Embracing her heritage, her bilingualism, and her community—these have aided her in her ascent up the ladder of success. Yet, a specific locus allowed these three to function together: Catholic University. To this day, its community continuously embraces her, among other things honoring her on March 21 with the 2023 Latin American Law Students Association (LALSA) Diversity Leadership Award. Its award ceremony likewise showcased the extent to which her community will go to support her. Traveling abroad on business the day of the ceremony, Springsteen sent her parents, husband, and sister in her stead. Her sister, Jennifer Aspinwall, read a speech prepared in advance by Springsteen. The importance ascribed to the award by Springsteen was evident, and it owed itself to the value which she places on her alma mater. "I'm so proud of my degrees from Catholic," she said, smiling, during her interview. "There're so many people I've stayed in contact with—I have such fond memories."
These memories, along with the expertise gained at Catholic University, continue to propel Springsteen into chapters still awaiting composition. These memories, moved by a desire for authenticity, themselves recall an epic anecdote, once again from Vergil's Aeneid. Sic itur ad astra: "Thus one goes to the stars."