March 27, 2023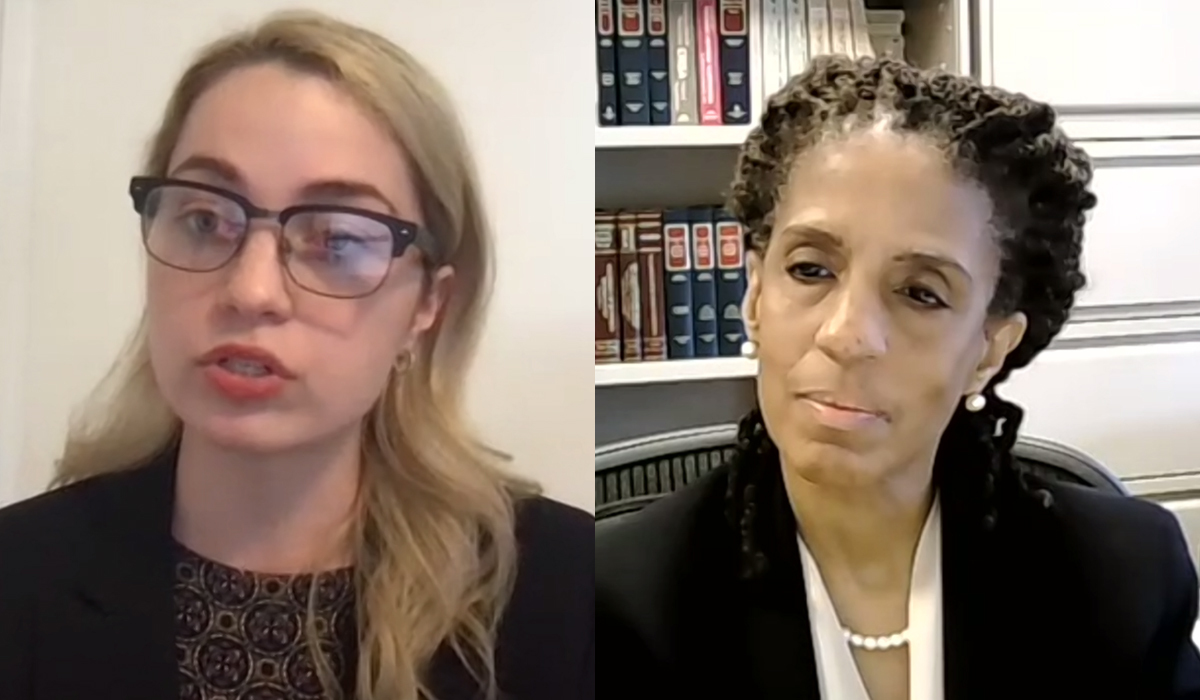 On March 27, 2023, the Catholic Law community joined together for the third presentation of the 2023 Student Scholars Series, given by Mary Delaney. She was an evening division student who graduated in January 2023, and this summer Delaney will begin work in the IRS Office of Chief Counsel within the Large Business and International Division. Delaney's work entitled, "The Demise of Stock-Drop Claims in the Wake of Dudenhoeffer," examines fiduciary duty concerns related to the Employee Retirement Income Security Act (ERISA) by continuing to invest in stock despite having knowledge of its increasingly precarious value. The Presentation respondent was Professor Regina T. Jefferson, Catholic Law in Washington, D.C.
In 2014, the U.S. Supreme Court decided Fifth Third Bancorp v. Dudenhoeffer, holding that Employee stockownership (ESOP) fiduciaries have the same prudential duties as non-ESOP fiduciaries. In the years since, the Dudenhoeffer holding has proven to be an unduly high standard. While the Supreme Court had the opportunity to address the issue in 2020 upon its grant of certiorari in Jander v. Retirement Plans Committee of IBM, there remains an unresolved circuit split regarding what constitutes a viable claim.
Regina T. Jefferson is a nationally recognized authority on pension law, employee benefits, and tax law. In addition to teaching and producing a rich body of scholarship in these areas, she has been actively involved in the policy development of these fields. She has testified before Congress and briefed Congressional staff on employee benefits and tax topics. Professor Jefferson also was a delegate to the First White House Summit on Retirement Income Savings. In 2015, she was appointed by the President of the United States to the Pension Benefit Guaranty Corporation's Advisory Committee for a three year term; and in 2019 she was reappointed for a consecutive three year term. She also currently serves as an expert on taxation to the Permanent Observer Mission of the Holy See to the United Nations. Click here to view here faculty page.
The Student Scholars Series was founded in 2009 by A.G. Harmon, Associate Dean of Bench and Bar Programs and Clinical Professor of Law at Catholic Law, to recognize notable legal scholarship produced by members of the student body during the academic year and to foster the skills associated with presenting and defending that scholarship in a professional, conference-style setting.
Below is a recording of the March 27 program.