August 31, 2022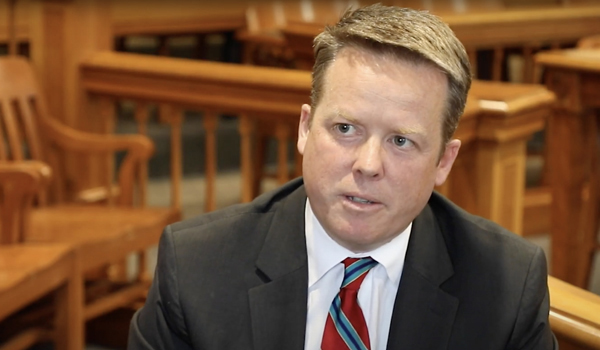 Kevin C. Walsh, the new Knights of Columbus Professor of Law and the Catholic Tradition at The Catholic University of America
The Catholic University of America Columbus School of Law is pleased to announce the donation of $4 million to establish a new endowed faculty chair: the Knights of Columbus Professor of Law and the Catholic Tradition. The new chair will be filled by Prof. Kevin C. Walsh, who has also joined the law school as the co-director of the Project on Constitutional Originalism and the Catholic Intellectual Tradition (CIT). Prof. Walsh will be formally installed in the new chair during a ceremony on November 8, 2022.
Previously, Walsh spent 13 years on the faculty of the University of Richmond School of Law. His scholarship focuses on doctrines that define the scope of federal judicial power and has appeared in numerous publications, including the Stanford Law Review, New York University Law Review, Notre Dame Law Review, and Georgetown Law Journal. Walsh clerked for Justice Antonin Scalia on the Supreme Court of the United States and for Judge Paul V. Niemeyer on the United States Court of Appeals for the Fourth Circuit. He is a graduate of Harvard Law School, the University of Notre Dame, and Dartmouth College.
CIT aims to promote scholarship that explores the relationship between the Catholic intellectual tradition and American constitutionalism, a field in which a lively debate has emerged. Although CIT's primary focus is on theories of constitutional law, such as originalism, it has a broader scope that includes the relevance of the Catholic intellectual tradition for constitutional history, doctrine, and other fields of study. The project highlights the Columbus School of Law's unique place in legal education and research as part of the national university of the Catholic Church in America.
The $4 million gift for the new endowed chair is from the Knights of Columbus and an anonymous donor, and it brings the total funding raised in connection with the CIT project to $8.25 million. Among other things, the project is sponsoring fellowships for law students and practicing lawyers, speaker programs, new courses, and opportunities for interdisciplinary scholarship.