December 16, 2022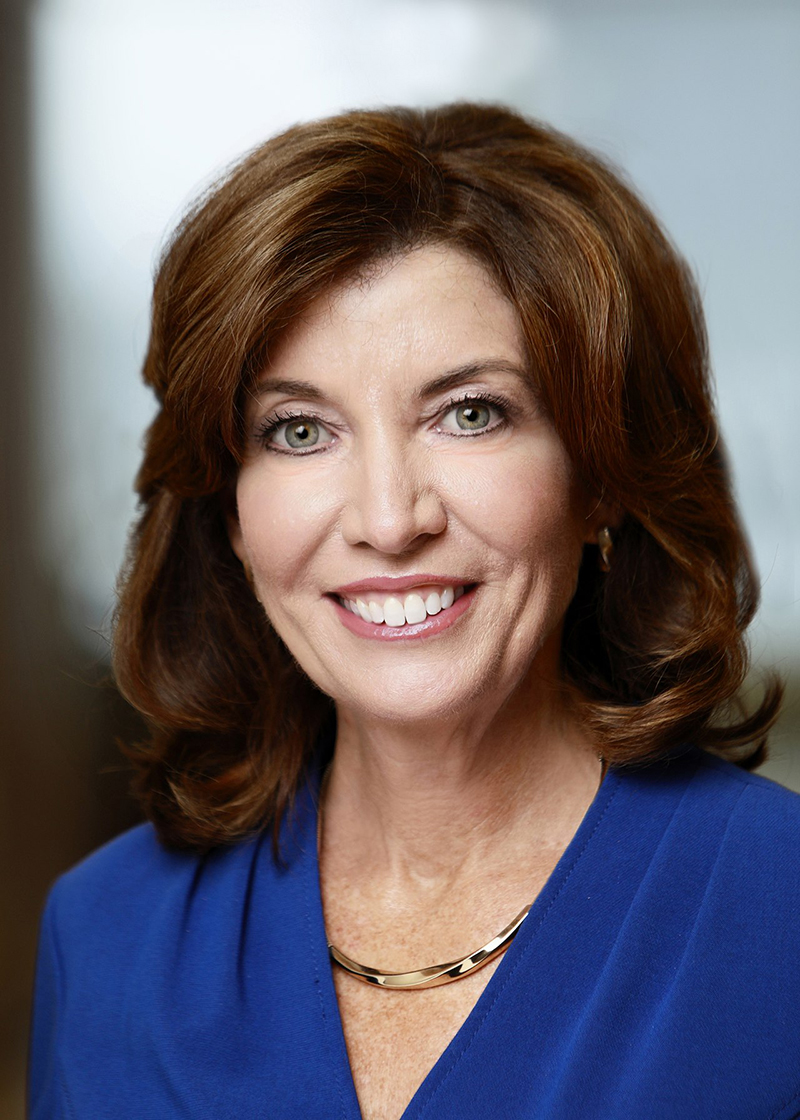 On August 10, 2021, New York Governor Andrew Cuomo officially resigned from office. Under state law, the current Lieutenant Governor, Catholic Law alumna Kathy Hochul '83, succeeded him and became the first woman to serve as Governor of New York.
On November 9, 2022, Kathy Hochul became the first woman to be elected as Governor of New York. After a hard fought election, Hochul defeated Republican congressman Lee Zeldin with 52.9% of the vote.
In an article published by the Associated Press, Hochul was quoted, "I have felt a weight on my shoulders to make sure that every little girl and all the women of the state who've had to bang up against glass ceilings everywhere they turn, to know that a woman could be elected in her own right and successfully govern a state as rough and tumble as New York."
Click here to read more.