November 26, 2022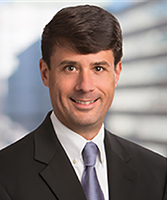 "I had always had an admiration and respect for the profession and frankly never thought I would entertain being a lawyer." While it may not have been the career he had always planned for, Michael Heyl '02 has built a career that has been beyond anything he had anticipated. Now, as a recipient of the 2022 Columbus School of Law Distinguished Alumni Award, Heyl took the opportunity to reflect on his time at Catholic Law and the career he has built since graduating.
Heyl received his undergraduate degree from the University of Delaware in 1993. After graduation, Heyl worked at a non-profit association doing government relations and lobbying. In this capacity, he often worked closely with lawyers and with the association's outside counsel. It was this work that triggered his interest in pursuing a law degree. When deciding which law school would be the right one for him, Heyl quickly recognized the deep sense of community that pervaded the Catholic Law student body and knew that he wanted to be a part of it.
His experience at the Law School lived up to that expectation and more. "The people there were nice and not overly competitive like the stereotypes of other law schools. I also enjoyed the practical way in which law is taught at CUA. I had a number of adjunct professors in addition to tenured professors — both taught law in a manner that was understandable and practical. Learning law this way has influenced how I counsel clients — practical and in a manner that they can understand and apply." Heyl has fond memories of times with classmates, even during tough times like finals. "My favorite memories in law school involve meeting with my study group during finals. We would discuss the key topics in each of our classes and compare notes to prepare for exams. We would be sure to reserve a study room in the library each week for our meetings. They were always filled with positive energy, teamwork, and lots of laughs."
Because of his previous work experience with the non-profit association, when Heyl entered law school and subsequently the legal profession, he already had a strong background in public policy and administrative law with a focus on environmental regulations. When he joined Hogan Lovells (Hogan & Hartson at the time), he was encouraged to rotate through different practice areas. "Once I rotated through the Medical Device practice, I knew it was a great fit. I enjoyed the people, the teamwork, and the subject matter." When Heyl first joined the team, there was a need to grow the compliance aspects of the practice. This involved a good amount of travel to be on-site with clients at a time of crisis. Being a trusted advisor and being able to lead a client out of an enforcement situation was quite rewarding and it grew from there.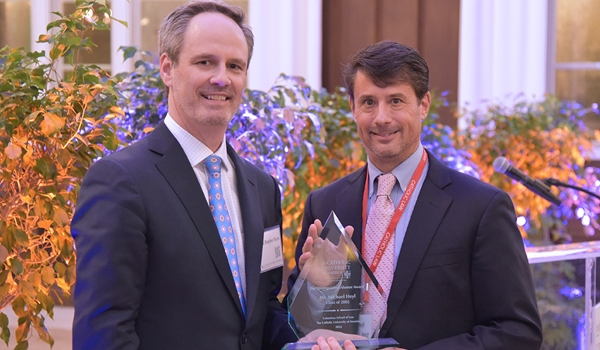 Heyl is now a partner in the firm's Medical Device practice, a role that comes with both rewards and challenges. The uniqueness of the legal issues and the oft inconsistent application of the laws by regulators means Heyl can't always rely on previously used strategies and must aways be ready to adjust. Despite the difficulties though, it is always rewarding to lead a client out of a crisis. "There have been several instances where the government has indicated that they were about to pursue a major action against a client, but they changed their mind due to the work product and commitment to follow a remediation plan provided by the client. Or if the government drops a case or decides to not pursue further action. These are not the victories that get press releases and news stories — it is the opposite. It is very rewarding to keep clients out of the news in my line of work."
As one can imagine, the COVID-19 pandemic created particular challenges in medical device legal practice. It was one of the busiest and most stressful times in Heyl's career, but also one of the most rewarding. "At the outset of the pandemic in 2020, as a medical device lawyer, I found myself working 18–20-hour days, seven days a week for a period of about three months. We were navigating the everchanging landscape of emergency use authorizations, enforcement discretion policies as well as rarely used laws such as the Defense Production Act. The challenge of learning new areas of the law in such exigent circumstances was a challenge – adding to this challenge was the fact that their application was evolving almost daily — so advising clients on the regulatory pathway to market a facemask or respirator on one day could be vastly different in a week. I also was advising many clients who were not familiar with the medical device regulations — for example, virtually every major corporation wanted to help by making face shields and masks, etc. I found myself advising soft drink companies, social media companies, automobile manufacturers, sporting apparel manufacturers, and large distribution and retailers on a daily basis. This coupled with working together with several state governments, FEMA, the White House Task Force, and others — particularly when much-needed PPE was stranded at the border and needed to be released per the current state of the laws. Significant newsworthy cases including the procurement of millions of facemasks in China by the Kraft Corporation and New England Patriots, as well as helping to negotiate the agreement leading to the production of ventilators by the Ford Motor Company."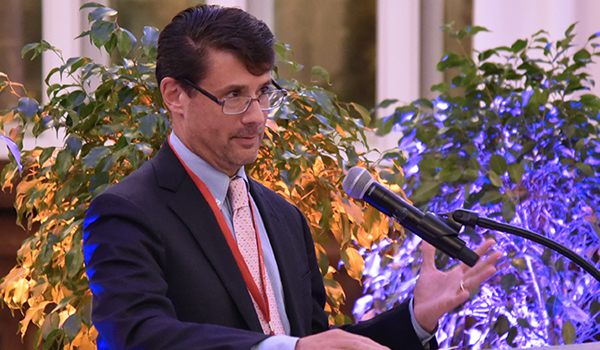 With a successful career like Heyl's, maintaining a work/life balance can prove difficult, Heyl makes it a priority to set aside time for his personal life and family. He lives in Kensington, Maryland, with his wife, Andrea (a third-grade teacher). They have three children — Alexandra, a 2L at Catholic Law; Michael, a junior at JMU; and Christopher, a sophomore at St. Johns College High School. He also enjoys watching sports and exercising —running in particular. In 2010, he completed his bucket list of running a full marathon on all seven continents. Heyl credits clear communication with his ability to find balance. "Let your colleagues and clients know if you cannot make a call because you have a family commitment. Put it on your calendar."
Grateful for the career that he has built, Heyl had this advice to share with young lawyers today, "My advice would be that hard work garners success. Nobody is going to do it for you. The keys to success are focusing on good service to your client and being a good colleague. Being a strong team player and keeping a positive attitude are crucial. It's fine to have disagreements but learn to appreciate different points of view and perspectives. Have the disagreement, come to a resolution, and move on. No grudges."