August 08, 2022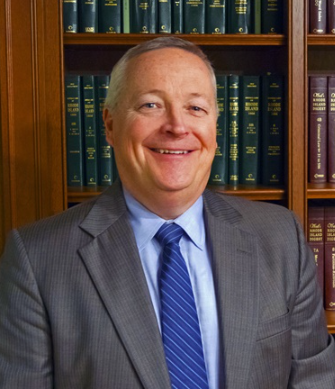 Timothy J. Robenhymer '90, a sole practitioner in Warwick, is honored with the 2022 Volunteer Lawyer Program Continuing Service Award. His civil litigation practice includes domestic relations, personal injury, commercial litigation, contractual disputes, land use/environmental law, banking, construction, and subrogation.  He is a graduate of The American University and earned his J.D. from The Catholic University of America Columbus School of Law.  Attorney Robenhymer is also a member of the Massachusetts Bar; Federal District Court for the Districts of Rhode Island and Massachusetts and the United States Court of Appeals for the First Circuit.
Tim joined the Volunteer Lawyer Program (VLP) in 1993 during the Bar Association's pro bono "Challenge for Children." He received the Pro Bono Publico Award in 1998 for his dedication to providing legal assistance to the needy, especially those facing difficult and unfortunate family situations. 
Throughout his 29 years as a member of the Volunteer Lawyer Program, Attorney Robenhymer has continually accepted complicated and urgent family law cases. In just the past two years he has donated over 100 pro bono hours. One of his cases involved a connected matter that surfaced a few years later for a former client. The client's initial matter involved a divorce and spousal abuse. Two years later this former client was served with a modification for visitation and Tim did not hesitate to take the related case. His layers of understanding and compassion for those facing hardship and abuse is evident as a volunteer lawyer. His spirit of caring also extends to his donor support of the Rhode Island Blood Center.  
Established in 1991, this award recognizes those distinguished attorneys who are past Pro Bono Publico Award recipients who have made a steadfast commitment to the administration of justice to the poor through a Rhode Island Bar Association pro bono program. Those honored for this award have continued for five or more years to provide critically needed pro bono legal assistance to those less fortunate and have contributed hundreds of pro bono hours. Other considerations include the attorney's professionalism, compassion and commitment to public service.