July 18, 2022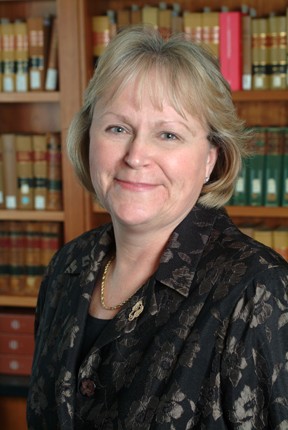 Former Catholic Law Professor and alumna Beverly Jennison '84 passed away on July 14, 2022, after a prolonged struggle with cancer. Jennison taught in the Lawyering Skills Program (LSP) from 1992 until her retirement in 2017. She also directed LSP for many years. Jennison was a triple Cardinal — receiving a Bachelor's degree in Political Science (1974) and a Master of Arts in Political Science (1978) before earning her Juris Doctor degree (1984). She was also the proud parent of Catholic Law alumna Meaghan Jennison '20.
Visitation with the family will be held on Friday, July 22, at 10:00 a.m., followed by a Mass of Christian Burial at 10:30 a.m. at Holy Trinity Catholic Church, 3513 N St., N.W. Washington, D.C. 20007.
Click here to view the full obituary.