March 09, 2022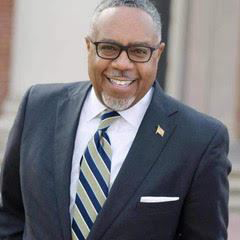 Catholic Law alumnus D. Michael Lyles '94, City Attorney for the City of Annapolis, was recently featured in an article by What's Up? Media regarding his upcoming Diversity Leadership Alumni Award recognition. Lyles is one of three Catholic Law alumni to be honored by the Law School. Lyles — as well as Judge Coral Wong Pietsch '74, United States Court of Appeals for Veterans Claims, and Frank Garza '86, a partner at Davidson, Troilo, Ream & Garza — will be recognized at a ceremony and reception held on March 16, 2022.
What's Up? Media
Date: March 8, 2022
Annapolis City Attorney Selected for Diversity Leadership Alumni Award
…
"It's an honor to be given an award by my alma mater," Lyles ('94) said. "But what is meaningful for me as a practicing public service attorney is that the Black Law Students Association submitted my name. I'm moved by the nomination and proud of this recognition."
…
Click here to read the full article.
The Diversity Leadership Alumni Awards Ceremony will be held on March 16, 2022, at 5:30 p.m. in the Walter A. Slowinski Courtroom at Catholic Law. Click here to register for the event.