November 07, 2022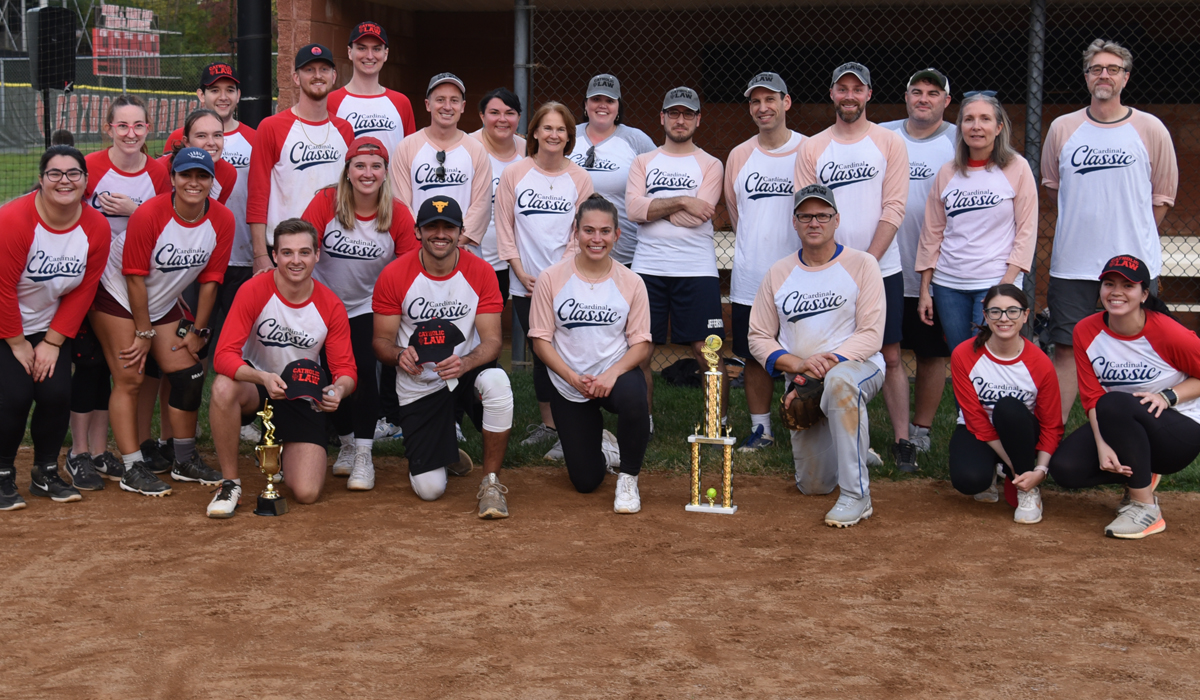 On Friday, November 4, students, faculty, and staff gathered for the Fourth Annual Cardinal Classic Softball Tournament. Members of the Catholic Law community faced off against one another on the Catholic University Softball Field while Ed Lafayette '10 and Susan Newell, Associate Director for Career and Professional Development, served as home plate umpires. Ross Fodera (3L), John Sullivan (3L), Yusuf Kahn (2L), Christopher Schwarz (2L), Jessica Merino (1L), and Matthew Mangiaracina, Associate Director, Project on Constitutional Originalism and the Catholic Intellectual Tradition, announced the play-by-play action on the field, and prior to the start of the tournament and before the championship, John Sullivan (3L) sang the National Anthem.
The first round of the tournament pitted 1Ls against 2Ls. The 2Ls pulled out the win in the first game and then took on the 3Ls. After another win the 2Ls faced off against the Evening Students. The 2L team ultimately earned a place in the championship game against the faculty/staff team.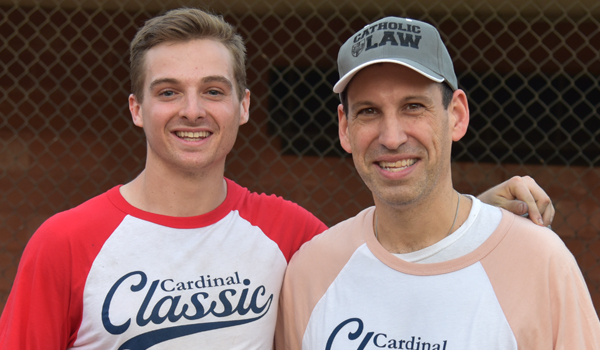 For the third time in the tournament's four-year history, the faculty/staff team got the better of the student team in a tight game against the 2Ls. Following the game Daniel Johnson (3L), President, Student Bar Association, presented the Cardinal Classic trophy to the faculty/staff team and the MVP honors to two players. Connor Kehoe (2L) was named Tournament MVP and Mark Rienzi, Professor of Law and Co-Director of the Center for Religious Liberty, was crowned Championship Game MVP.
Click here to view other photos from the event on Catholic Law's Facebook page.