September 14, 2022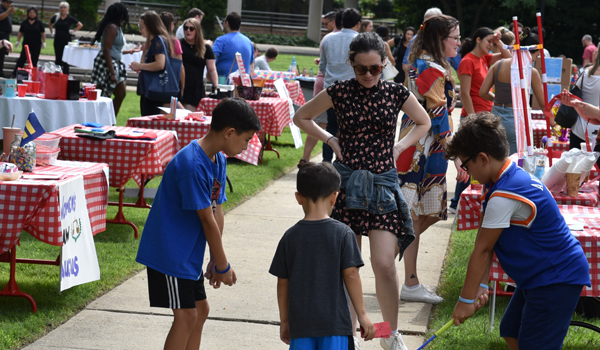 Catholic Law kicked off the new academic year with the 2022 Student Organization Fair. Held on the Law School lawn on September 10, students had the chance to learn about the many Catholic Law Student Organizations, and meet other students with similar interests. During the event, students could learn about 22 student organizations, journals, academic projects, and trial advocacy teams and enjoy a few fun carnival games.
Many organization student leaders worked together in preparation for the afternoon event. A special thanks to Mary (Umstead) Finke (4E), Evening Law Students Association (ELSA) President, for her hard work and leadership.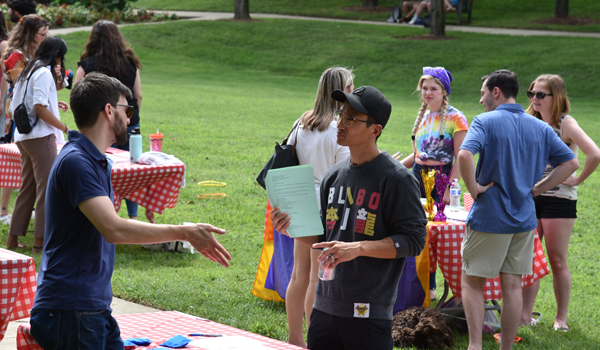 The 22 student organizations, journals, academic projects, and trial advocacy represented included:
American Constitution Society
Asian Pacific American Law Students Association
Black Law Students Association
Criminal Law Society
Democratic Law Student Association
Evening Law Students Association
Environmental Law Society
The Federalist Society
JPII Guild of Catholic Lawyers
International Law Students Association
Latin American Law Student Association
Law and Technology Students Association
Middle Eastern Student Bar Association
Military and National Security Law Students Association
Phi Alpha Delta Student Bar Association
Securities Law Students Association
Students for Public Interest Law
Catholic University Law Review
Journal of Law and Technology
Project on Constitutional Originalism and the Catholic Intellectual Tradition
Trial Team
Click here to learn more about these and other Catholic Law student organizations.