March 29, 2022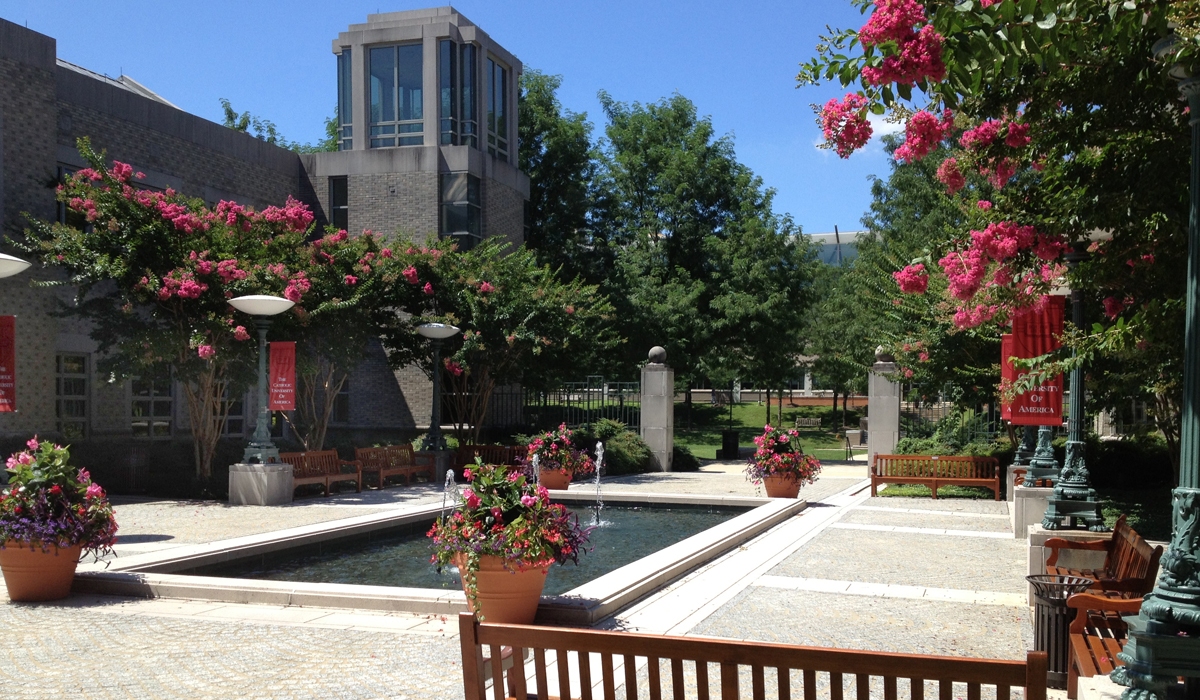 I'm pleased to report that The Catholic University of America's Columbus School of Law has risen an additional eight places in the 2023 US News rankings, which were released today.  With our nine-place gain from last year, that means that in just two years, our school has risen 17 places, from #111 to our highest ranking in nearly a decade, #94.
We have driven our improvement in the rankings with a strategic focus on all measures of selectivity in admissions, continued growth in the highest-quality job placements, and high bar-passage rates.
This past year our school became somewhat more selective, our acceptance rate moving down from 42% of applicants to 40%, but the real story is in the high-quality applicant pool we attracted.  The median LSAT score of our incoming class increased from 156 to 158, and the median undergraduate G.P.A. increased from 3.40 to 3.50.  Few schools in the nation were able to improve their LSAT medians two points while improving their median G.P.A. a full one-tenth of a point at the same time.
U.S. News gives law schools full credit for job placements only for jobs that either require bar passage or for which a J.D. is considered an advantage.  They measure our school's job placement at two points in time: upon graduation, and 10 months after graduation.  Our full-credit "at graduation" placement rate improved significantly from 55.3% to 62.9%.  Our full-credit "at 10 months after graduation" placement rate increased from 80.6% to 82.5%.  Of course, some of our students are fully employed at these points in time in satisfying jobs that do not qualify for full credit from U.S. News.
Finally, U.S. News made some changes to how it scores bar-passage rates.  Among other things, they now look at a weighted measure of our overall bar-passage rate in all state jurisdictions, rather than only our passage rate in the jurisdiction where we have the most test-takers, which for us is typically Washington, D.C.  Last year, we were scored on our D.C.-bar passage rate of 85%, compared to the D.C.-bar passage rate of test-takers from all schools, which US News had at 73%.  This year we were scored on our overall, weighted (based on the number of our test-takers in each jurisdiction) passage-rate of 89.3%, compared to the overall, weighted passage rate of test-takers from all schools in those jurisdictions of 78%.
We continue to place significant strategic focus on initiatives that are good for our students, faculty, staff, and alumni, regardless of the US News rankings, but we hope that they will also benefit the ratings we receive from other law schools, judges, and practitioners over the long term.  Our Bench & Bar Program, for example, sponsors some of the leading First Amendment initiatives in the nation (including a high-level scholarly debate and student moot court competition), tying them together with our still-new and unique, annual Judicial Clerkship Opinion Writing Conference, which brings together soon-to-be judicial clerks from law schools around the country to be taught the craft of judicial opinion drafting by a distinguished faculty of federal circuit and district court judges.  Similarly, our initiatives to support faculty research and to raise our scholarly profile have brought distinguished scholars to our school to share their publications and have provided new research grants for our faculty's benefit during our summer breaks from teaching.  Our faculty's scholarship is making an important impact.
We have experienced historic support from our alumni and friends to fund these new initiatives and others.  Our leading-edge Compliance, Investigations, and Corporate Responsibility Program is training students in its certificate course of study and has sponsored a series of well-attended lectures on Business Accountability for Human Rights that will culminate in a full conference of leading academics, business executives, and anti-human trafficking experts at our school April 7-8, 2022.  Finally, we have raised a total of $8.25 million for our new Project on Constitutional Originalism and the Catholic Intellectual Tradition, which will include an endowed faculty chair, and for which we have already hired two new faculty members to begin with us in the fall.  The details are coming soon!
We remain skeptical of the value of law school rankings and do not think they accurately reflect the strength of our program and the benefits of our close-knit community.  They tend, of course, to favor wealthy institutions and can put pressure on schools to emphasize areas on which educators would not choose to focus.  Nonetheless, we need to pay some attention to our ranking and try to make progress in areas that make sense and are good in themselves.  I am very happy and grateful that the hard work of our staff, faculty, alumni, and students has helped us do that so well again this year.  Although we can make no promises about future rankings, there are more good things to come.
All the best,
Steve
Stephen C. Payne
Dean, Columbus School of Law
Knights of Columbus Professor of Law
The Catholic University of America