March 24, 2022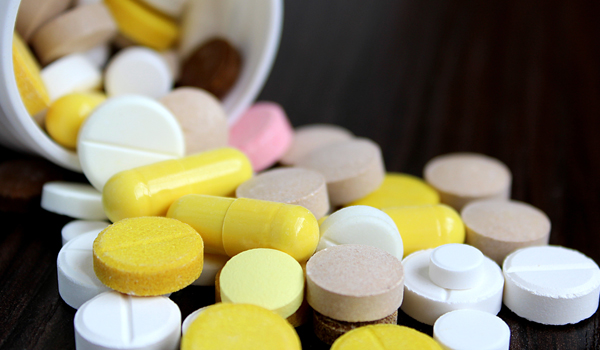 Catholic Law's Student Scholars Series convened on March 22, 2022, for its third, and final program of the 2022 academic year. Third-year law student Kerry O'Donnell presented her research, "In Favor of Deregulating Medication-Assisted Treatment for the Telemedical Treatment of Opioid Use Disorder."
O'Donnell's background in neuroscience led to her interest in the regulatory framework surrounding the treatment of Opioid Use Disorder (OUD), especially as new opportunities in virtual medicine came to the fore during the COVID-19 pandemic. The comment looks at how the law, by increasing access to life-saving treatment for opioid addiction, can better help opioid addicts recover. It pushes back on existing federal laws that are overly restrictive to argue that the United States needs a regulatory overhaul. O'Donnell provided a history of the opioid crisis and regulation, as well as an analysis of the efficacy of a more flexible regulatory framework.
Peter Toren served as the presentation respondent for O'Donnell. Toren is a D.C.-based intellectual property litigator with over 30 years of experience. He specializes in forms of intellectual property litigation — specifically handling trade secret misappropriation and associated matters, as well as computer law and cybersecurity matters. Previously, Toren was a partner in the New York office of Sidley Austin, and before that, he was a federal prosecutor with the Computer Crime and Intellectual Property Section (CCIPs) of the Criminal Division of the United States Department of Justice. Toren worked at the CCIP for over eight years, and also served as Acting Deputy Chief. While with the DOJ, he was involved with a number of the first prosecutions under the Economic Espionage Act.
O'Donnell is a third-year student at The Catholic University of America Columbus School of Law. She will graduate this May with a certificate from the Law and Technology Institute, Intellectual Property track. O'Donnell attended Columbia University in New York City for her undergraduate degree. She studied pre-medical, neuroscience with an emphasis on psychology and wrote her thesis on the neurobiology of addiction, specifically comparing the efficacy of different countries' approaches to treatment.
The Student Scholars Series was founded in 2009 by Catholic Law Professor A.G. Harmon to recognize notable legal scholarship produced by members of the student body during the academic year and to foster the skills associated with presenting and defending that scholarship in a professional, conference-style setting.
Below is a recording of the March 22 program.