February 28, 2022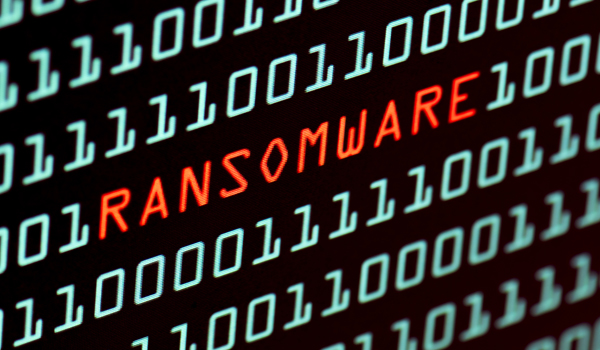 On February 22, 2022, the Catholic Law community joined together for the second presentation of the 2022 Student Scholars Series, given by third-year law student Mercedes Wilson-Barthes. Wilson-Barthes' work entitled, Ransomware Attacks on City Governments: Past, Present, and Future, examines the increase in ransomware attacks on cities, existing legislation, and recommendations to strengthen the federal response.
Wilson-Barthes first became interested in the topic while living in Baltimore during a ransomware attack on the city. During her research, Wilson-Barthes became particularly interested in the fact that there was very little legal scholarship regarding ransomware attacks on cities. Her comment provides background on ransomware and the history of ransomware attacks, the vulnerability of cities, and a survey of attacks on cities. In particular, her research focuses on Baltimore City—reviewing exiting legislation designed to protect and respond to ransomware attacks on cities and analyzing how the legislation would have protected Baltimore City in a 2019 ransomware attack. Wilson-Barthes also offers recommendations that the federal government could adopt to address the vulnerability of urban ransomware attacks.
Presentation respondent, Jovanna Hadley, is Advisory Z Client Architect for IBM. Hadley has always had a passion for IBM Z Systems. Hadley works with her clients to develop their mainframe strategy and help show the Art of the possible, anything from Security to DevOps. Hadley has one patent pending U.S. approval and one granted U.S. Patent, and always looking to submit more. She enjoys learning how things work and how they fit into the bigger picture.
Wilson-Barthes graduated from Kenyon College with a Bachelor of Arts in Political Science and Modern Languages. She has a Master's Degree in Human Rights Protection from the University of Alcalá in Spain. Before law school, Wilson-Barthes had a career in international development with Lutheran World Relief. Throughout her time at Catholic Law, she interned for the Honorable Zuberi Williams in the District Court of Maryland, the Public Justice Center as a Squire Patton Boggs Public Policy Fellow, the U.S. Agency for International Development (USAID) Office of Inspector General (OIG), and the Government Accountability Office (GAO) Office of General Counsel (OGC). She also served as a Student Attorney in the Immigration and Refugee Advocacy Clinic (IRAC).
The Student Scholars Series was founded in 2009 by Catholic Law Professor A.G. Harmon to recognize notable legal scholarship produced by members of the student body during the academic year and to foster the skills associated with presenting and defending that scholarship in a professional, conference-style setting.
Below is a recording of the February 22 program.