February 15, 2022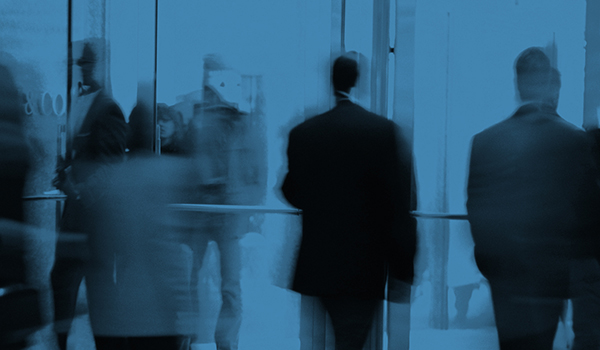 Catholic Law's Compliance, Investigations, & Corporate Responsibility (CICR) Program, in collaboration with Paul Hastings LLP, hosted its penultimate event of the year in the Business Accountability for Human Rights series. The program, "Human Rights Compliance: Faith Perspectives on Business Accountability for Human Rights," focused on how faith traditions can contribute to the dialogue on business accountability for human rights and the extent to which they can act on these issues.
Moderators Professor Sarah Duggin, Director of CICR; and Renata Parras, Global Pro Bono Counsel at Paul Hastings LLP, welcomed panelists Mary Graw Leary, Senior Associate Dean for Academic Affairs at Catholic Law; The Rev. Leanne Rhodes, Executive Director of European Freedom Network; and The Rev. David Schilling, Senior Program Director - Human Rights & Resources at the Interfaith Center on Corporate Responsibility (ICCR).
To start the conversation, each panelist took a moment to offer opening remarks. Schilling noted that it is economic systems, racism, sexism, and a whole range of factors that make it more likely for vulnerable populations to be exploited. He highlighted the importance of looking at the kind of resources faith has to do long-term work with businesses and governments in this area. Rhodes shared a stirring anecdote that underscored the insidious nature of labor exploitation. With a note of hope, she added that there are businesses that want to do the right thing and that there should be accountability for all in ensuring clean supply chains. Graw Leary, who has previously written a number of scholarly articles on the subject, focused on the framework of how religious institutions can be partners with corporate America to produce positive results.
Duggin then posed a series of questions to the evening's panelists. The first question invited each of the panelists to speak in more depth about the complexities of labor exploitation and why modern-day slavery and human trafficking continue to be so pervasive in modern times. Subsequent questions and responses covered a range of topics including why the problems are so difficult to address, the ways in which faith can call upon businesspeople to be accountable for human rights abuses, what incentives businesses and businesspeople have to engage in significant efforts to address these issues, and some of the best ways for religious entities to work with businesses, governments, and NGPs to address human trafficking and modern-day slavery.
The final segment of the program was devoted to a Q&A segment in which Parras moderated several audience-submitted questions. As the program drew to its conclusion Duggin and Parras once again thanked Graw Leary, Rhodes, and Schilling for their time and expertise and for all of the work they are doing to help end modern-day slavery and human trafficking.
Catholic Law and the CICR Program look forward to The Conference on Business Accountability for Human Rights: Addressing Human Rights Issues in Global Supply Chains which is scheduled to be held in person on April 7-8, 2022, at The Catholic University of America Columbus School of Law. Click here to learn more.
Below is a recording of the February 10, 2022, program.