February 12, 2021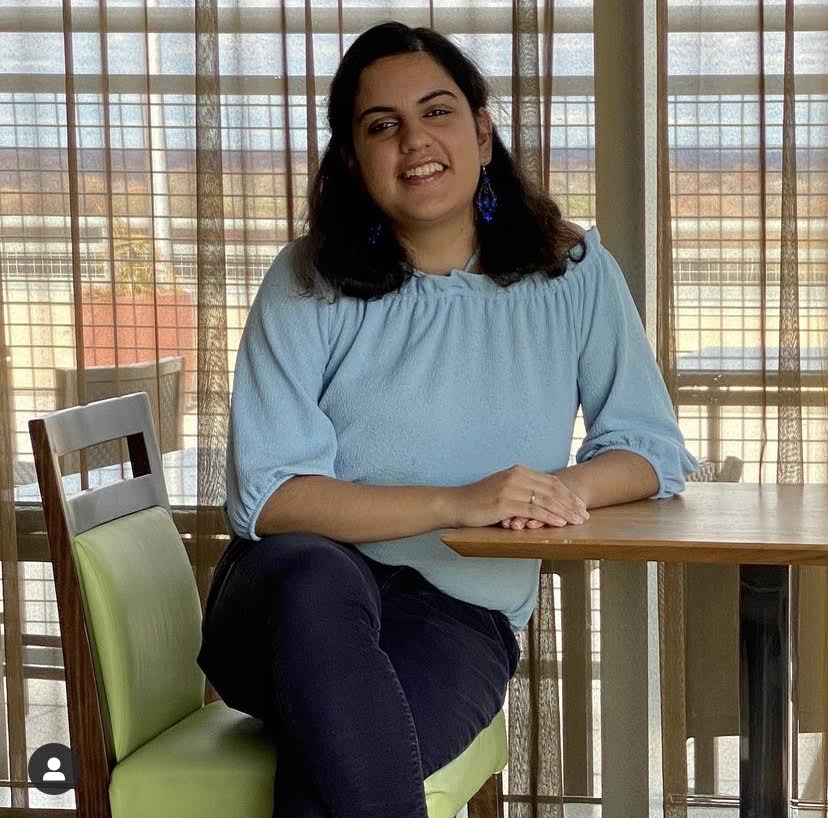 Catholic Law is dedicated to the ideals of the dignity of each human person. With a comprehensive, practical, and focused legal curriculum, students are able to focus on service to others—using the law as a tool for advocacy and positive change. For second-year law student Nikita Vasudevan, advocacy is paramount to her pursuit of a law degree. Recently, Vasudevan shared about her experience at Catholic Law and what being an advocate looks like for her.
Born in India, Vasudevan moved to the Bay Area in California with her family when she was two years old. As early as 10th grade, Vasudevan recognized her own growing interest in the law. She came to Washington, D.C., to pursue her undergraduate degree. Despite graduating in just three and a half years, Vasudevan also took multiple internship opportunities to explore if going to law school was really what she wanted her next step to be. The experience that positions at the Department of Justice and non-profits like D.C. Law Students in Court and the Legal Aid Society of D.C. provided helped make the decision for her clear. Vasudevan elaborated, "Through [those internships], I got a lot of public benefits experience and was able to work with clients more one-on-one. That was a really growing experience for me, and I knew that I wanted to work with clients on a more individual level."
When it came time to choose a law school, Vasudevan felt Catholic Law was the only one that really stood out. After touring the campus and experiencing the small-community feel of the Law School, she felt drawn to the school. She was also enticed by the numerous opportunities she would have to get involved in the community like engaging in student organizations and the many clinics available to students. Vasudevan shared, "The pro bono clinics on campus are what really sold Catholic to me. Especially because I knew by that point that I was interested in immigration law and I wanted to get more of the real-life experience that Catholic would provide for me."
Joining the Catholic Law community in the Fall of 2019, Vasudevan wasted no time in finding ways to get involved on campus. As a 1L, she became her year's representative for Students for Public Interest Law (SPIL) and has since become the organization's Fundraising Chair. This early involvement in student activities helped Vasudevan feel more connected to the school. "I got to meet a lot of second-and third-year students, so building that connection with 2Ls and 3L as a 1L was really helpful for me."
Vasudevan also got involved with Student Government. She is the firsts to fill the newly created role of Vice President of Diversity and Inclusion. This has allowed her to become a vocal advocate for a deeper awareness and understanding of diversity within the Law School. Vasudevan shared, "To me, this position matters so much. It's a way that minority organizations can communicate amongst each other, and Assistant Dean Shani Butts and I work on a lot of projects together." Among those projects, Vasudevan has worked to continue important discussions and create spaces for professors and students to have meaningful dialogues. She added, "the special thing about Catholic Law is, if it wasn't for the small community, we wouldn't have been able to accomplish any of this. There's been so much change in the last year in terms of diversity—we are already addressing so many issues and working to plan for a better future."
Vasudevan's work also extends to revitalizing Catholic Law's Asian Pacific American Law Student Association (APALSA). Since its re-emergence, the group has been important for Vasudevan and her peers in ensuring that their experiences and voices are heard as a part of the larger conversations happening on campus. Catholic Law's APALSA has also joined the DMV APALSA Coalition, working together with other schools in the area to provide programming and resources for APALSA members.
For Vasudevan, whose passion lies at the intersection of diversity and law, pro bono and clinic work while at Catholic Law has been particularly impactful as well. Supervised by Professor Stacy Brustin, Director of the Immigrant and Refugee Advocacy Clinic (IRAC), Vasudevan has worked pro bono and for credit hours in IRAC. Over the summer, Vasudevan worked on a pro bono immigration case which was an amazing learning experience for her. The case had Vasudevan working closely with a client being held in a detention center—which Vasudevan shared was a completely new type of work experience for her. "It was my first time getting a real experience working in immigration law and I loved it." She continued, "Professor Brustin really fostered an environment where she lets you do the talking, let's you interact with the client, let's you correspond with the client, and really lets you learn from doing the work. I learned so much and after that, I knew I wanted to focus on immigration law."
Of course, the COVID-19 pandemic has affected how law students like Vasudevan carry out pro bono work and internships. The pandemic did prevent Vasudevan and her peers from meeting with their IRAC client in person, but Vasudevan acknowledged that the move to more virtual work allowed them to work on an out-of-state case—an opportunity they may not otherwise have had.
Now, over halfway through her time at Catholic Law, Vasudevan is working to find a little balance in her life. While she admitted she hasn't quite figured it all out yet, she took the opportunity to appreciate the challenge law school provides. "The thing about law school is it is challenging and they make it intense for you, but that's for your benefit." The challenges presented in law school are meant to prepare students for their work outside the classroom. Vasudevan concluded, "Clinic helps me remind myself why I am so passionate about the law and why I strive to do well even when it's difficult."