January 13, 2021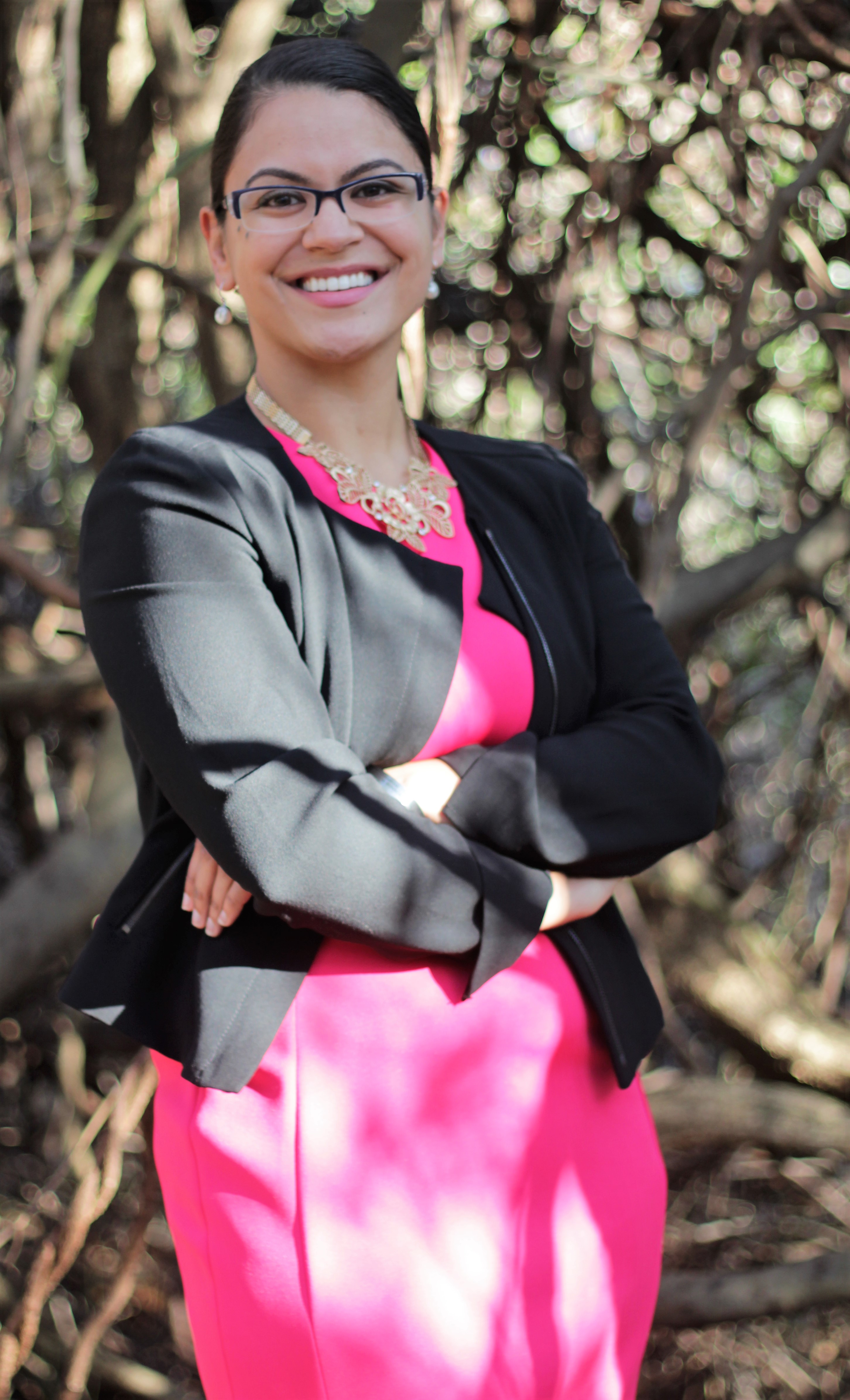 Practice-focused and embracing of the Catholic Identity. This is how Catholic Law third-year Andrea Laprade described her impressions of Catholic Law when searching for the law school that would be the right fit for her. Now, in her final semester of law school, Laprade reflects on how Catholic Law has prepared her to graduate practice-ready and with a continued dedication to serving others.
Originally from Massachusetts, Laprade has worked in several "lawyer adjacent" positions, since graduating from college, but her desire to affect change led her to pursue a career in law. In college, Laprade participated in the school's ROTC program and following graduation was commissioned to the Air Force Security Forces. Before retiring with the rank of Captain, Laprade served on active duty, including a 2012 tour in Afghanistan. After her service, Laprade "went into federal civilian service as a Human Resources Specialist, worked as an Operations Manager for a start-up, helped to co-found a recruiting company, and right before starting law school, worked as a paralegal for a criminal defense attorney." With the accomplishments and wealth of experience that those positions provided her, Laprade was eager to step into a new role, one with the agency to assist people in a new way. Laprade explained, "I did not like that I could not resolve someone's issue without them having to ultimately go to an attorney for a final resolution."
Since starting her journey at the Law School, Laprade has leaned into what it means to be a member of the Catholic Law community—working diligently in her classes while also taking advantage of practical opportunities to build essential skills she will need as a practicing lawyer. In her first year, the 1L Lawyer Skills Program Oral Argument night helped Laprade build confidence in her skills. "I remember feeling so accomplished (as well as exhausted!) after writing the brief, learning the arguments of both sides, and then orally demonstrating that knowledge. It was also a very festive night and I remember it feeling like I could say that I survived 1L!"
Laprade has also pursued multiple internship opportunities as a way of honing her skills and taking on responsibility. With the help of Catholic Law's Office of Career and Professional Development (OCPD), Laprade quickly began participating in pro bono work on campus. As a 1L, Laprade started volunteering at Restoration Immigration Legal Aid, serving as a Spanish document translator and interpreter for immigration cases. During the following summer, she worked at Ayuda, Inc.'s Fairfax office as an Immigration Legal Intern as a Summer 2019 Fellow through the Squire Patton Boggs Foundation. In the year that followed, Laprade continued to take advantage of opportunities to learn and grow. Of her 2L year, Laprade shared, "I worked as a research assistant to Professor Mark Rienzi and interned in a small law firm owned by a Catholic Law alumnus. In 2L Spring, I completed an externship with the House Judiciary Committee Subcommittee on Immigration and Citizenship for the Minority and it was so cool to be able to work on Capitol Hill as a law student. During my 2L summer, I was a summer associate for a large law firm in D.C." Now, in her final year, Laprade is working in Columbus Community Legal Service's Low Income Taxpayer Clinic and participates in VITA.
Despite a packed schedule of courses and practical experiences, Laprade has also found time to engage in several of Catholic Law's co-curricular offerings—participating in organizations that align with her passions. Laprade currently serves as the Editor-in-Chief of the Catholic University Law Review, a Dean's Academic Fellow, the Co-President of the Catholic Law Chapter of The Federalist Society, and a Class Representative of the Pro Bono Advisory Board. Laprade noted, "I am so grateful for these opportunities and I am proud to represent Catholic Law in these capacities. Studying here allows me to contribute to legal scholarship, encourage the freedom of expression of ideas, and to serve our community both inside and outside of its walls."
However, involvement in these extracurricular activities has also come with some challenges in light of the global pandemic. As Editor-in-Chief, Laprade has had to take the lead in transitioning and managing Law Review completely online. The challenges created by COVID-19 have forced her to relook at all of the policies and procedures in place and make sweeping changes. Laprade added, "I am so lucky to have such dedicated Executive Board Editors and Staff Editors!"
Of course, with many demands on her time, maintaining balance amidst the stress of law school can be difficult. Through the years, Laprade has learned the importance of taking time for herself and enjoying things outside of the Law school. "I really treasure the time I spend with my family and pets as well as close friends. I've re-learned during the 18 months that daily exercise is very important for my overall well-being and I've embraced that, particularly in the last six months. I try to not sweat the small stuff and to appreciate every opportunity and challenge as they come."
With just a few months left before graduation this May, Laprade is thankful for her time at Catholic Law and the opportunities she's had. "I think that Catholic Law is in a very unique position to offer not only excellent legal education but to embrace its Catholic identity by encouraging its community to serve others. I saw it every day in person and I continue to experience this virtually. Catholic Law alumni are doing amazing things and it's so great to see how willing they are to welcome us into their respective practices or communities. Lastly, I love the civility, kindness, and generosity that characterize our student body as well as the faculty and staff."